Northern Hemisphere Harvest 2021
As our Northern Hemisphere producers kick off their 2021 harvests, we bring you all the latest news and updates from the vineyards. 
Monday 8 November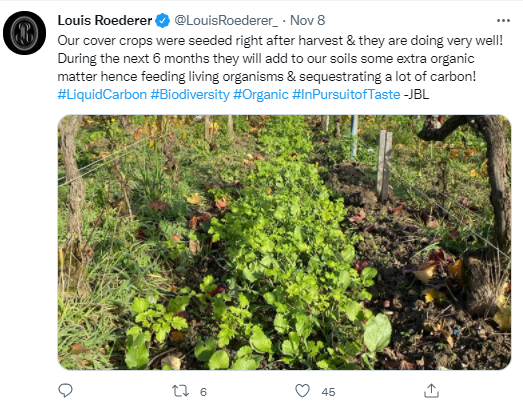 The vineyards aren't completely dead after harvesting is finished.
Sunday 7 November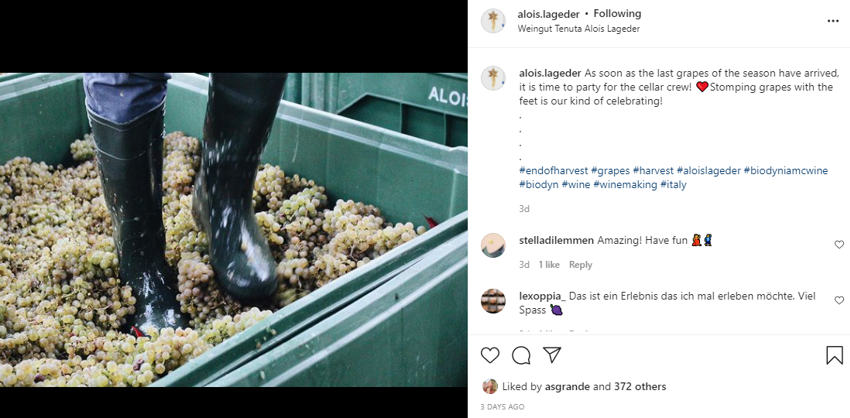 Party time at Alois Lageder!
Wednesday 3 November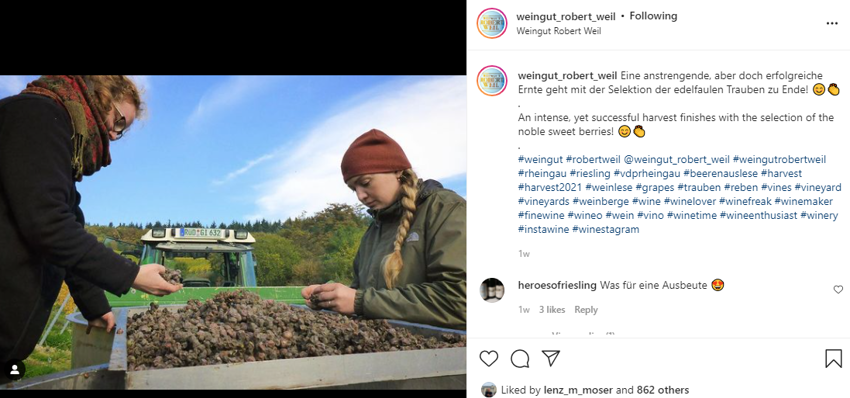 Last on the list: Noble rot berries. Looking forward to the product!
Monday 1 November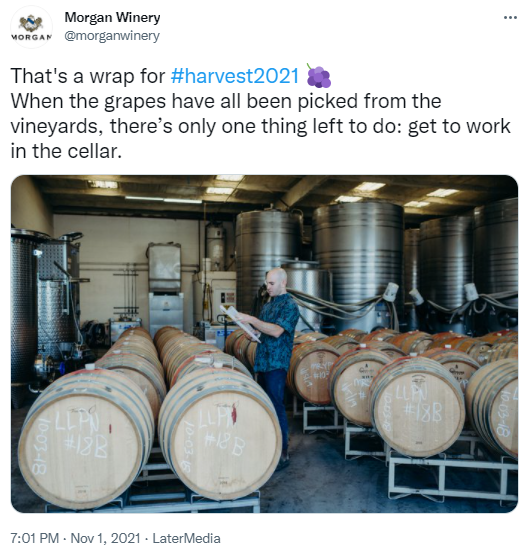 And now the next phase of hard work starts...
Saturday 30 October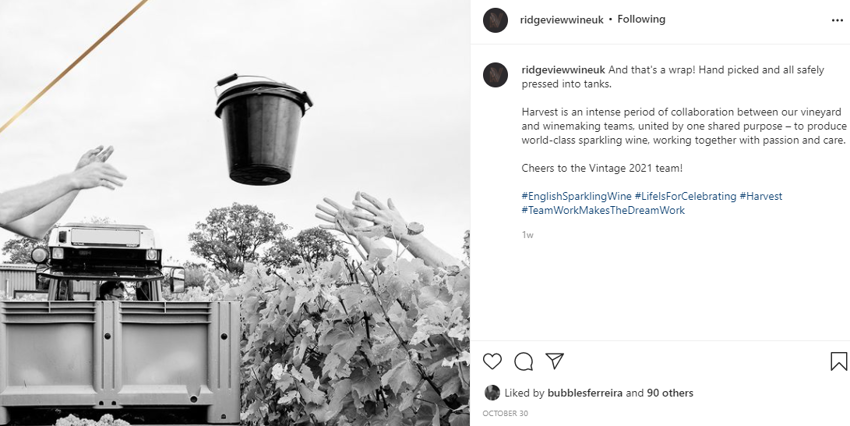 Another winery done with harvest season!
Friday 29 October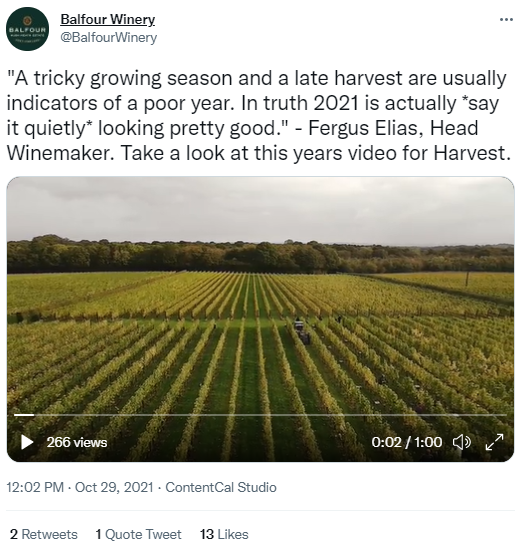 Take a look at the beautiful harvest summary video from Balfour.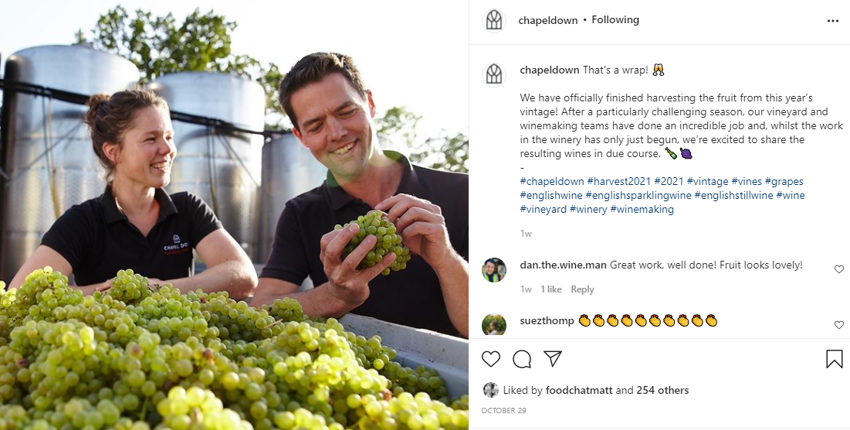 Good luck to Chapel Down with the next phase in the winery!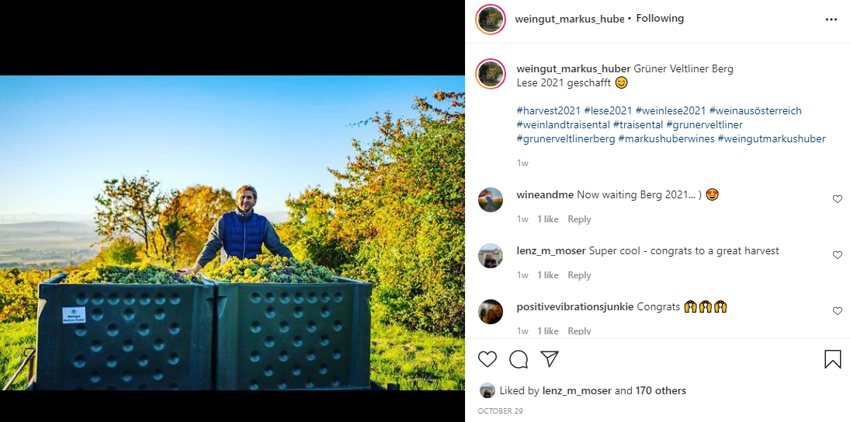 Gruner Veltliner looking good!
Thursday 28 October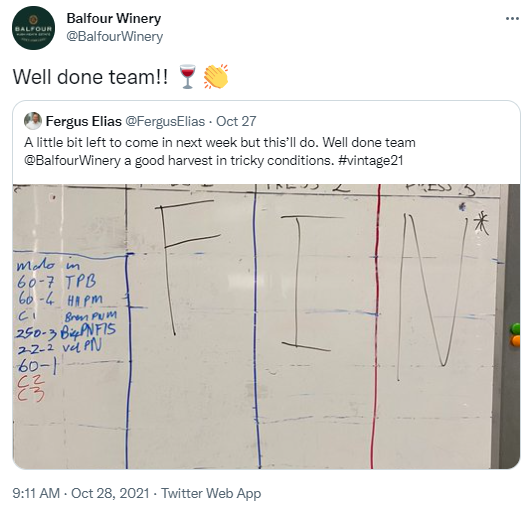 Congratulations to team Balfour! 
Wednesday 27 October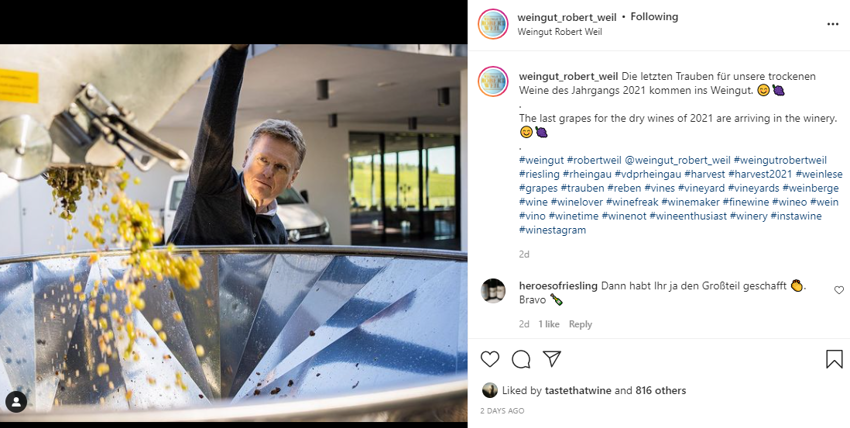 The end of harvest is nearing...
Sunday 24 October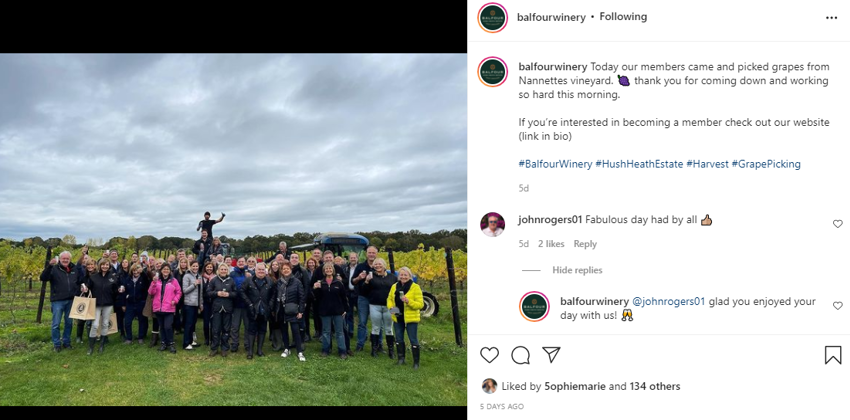 Teamwork makes the dream work!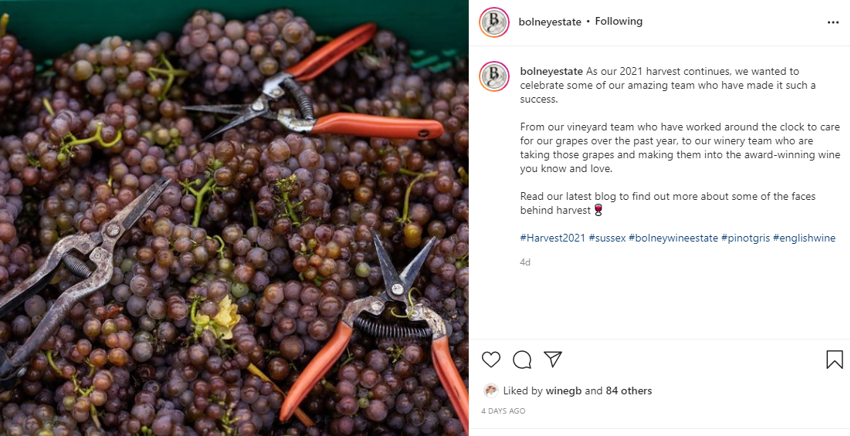 A well-deserved shout-out to the harvest team!
Pol Roger - Champgne, France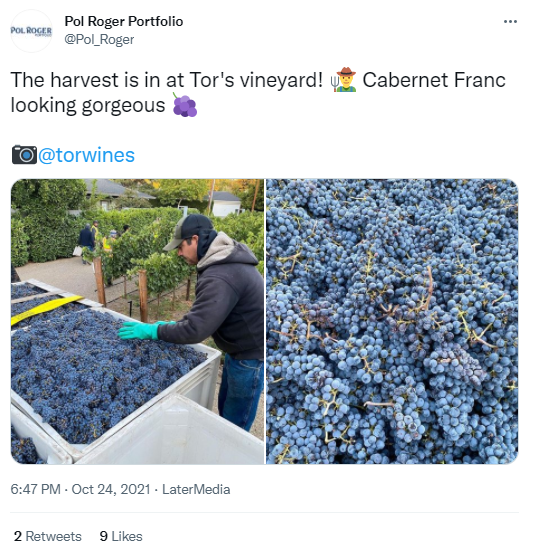 "I'll drink your champagne. I'll drink every drop of it, I don't care if it kills me."
- F. Scott Fitzgerald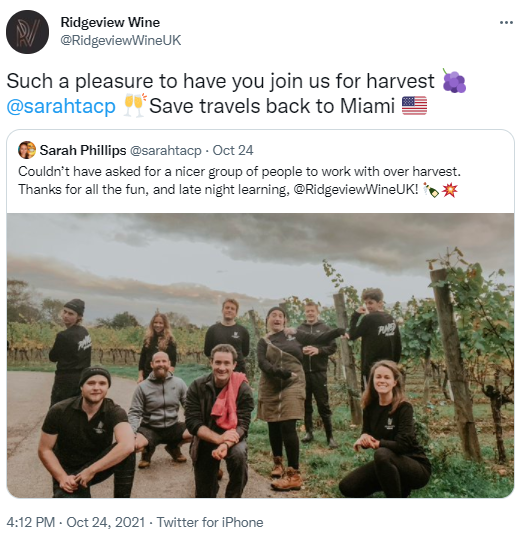 Harvesters all the way from Miami!
Friday 22 October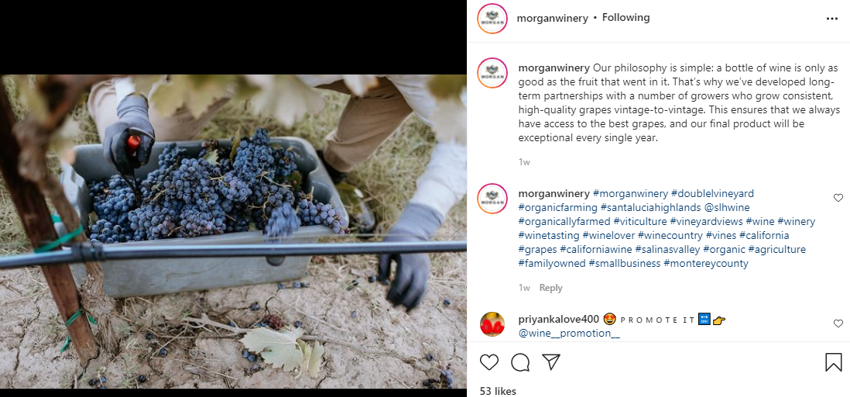 The philosophy of "high quality grapes, vintage to vintage" is definitely paying off!
Wednesday 20 October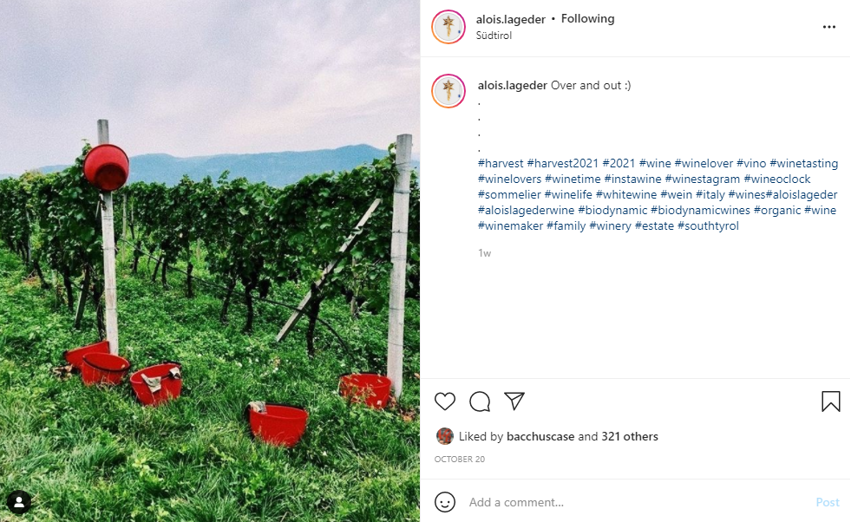 That's a wrap! The end of the harvest season at Alois Lageder.
Monday 18 October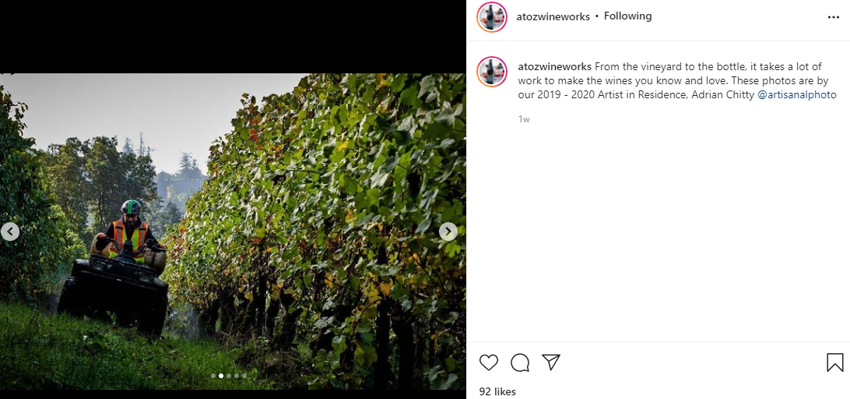 A to Z shared some photos by their former artist in residence, Adrian Chitty
Friday 15 October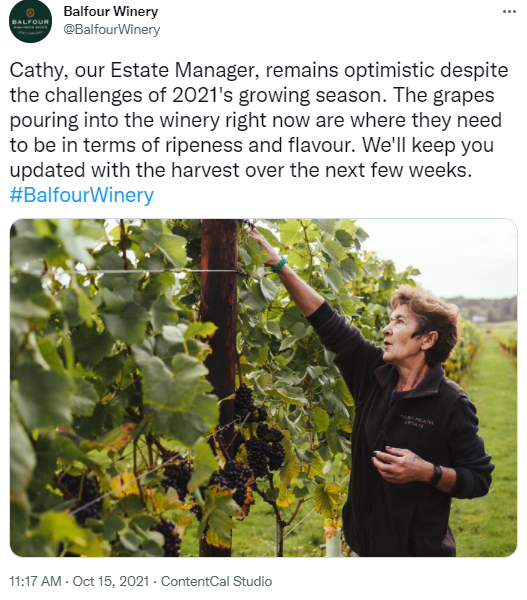 Despite the challenges faced over the last season, there is lots to be proud of!
Thursday 14 October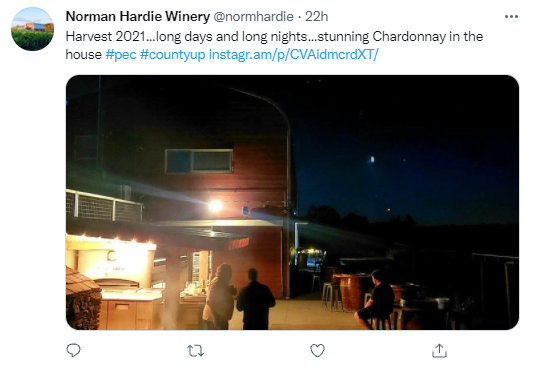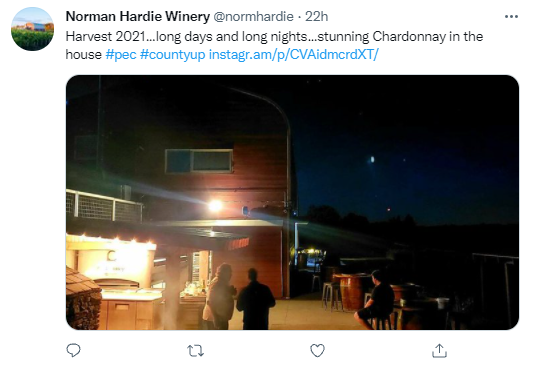 No rest during harvest season!
Wednesday 13 October
Fitz - Sussex, England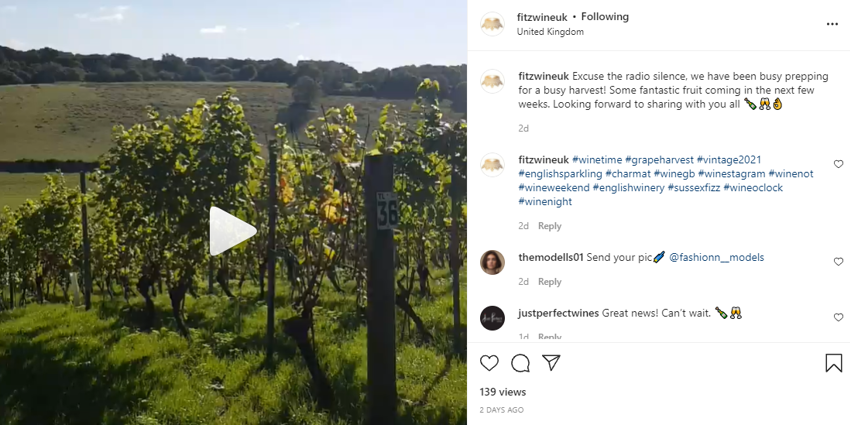 We're looking forward to many more updates from Fitz!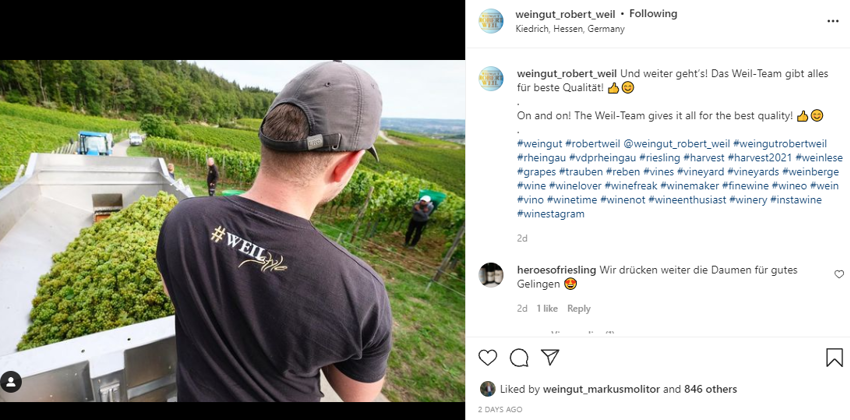 Everyone is holding thumbs for a successful ending to the harvest season!
Monday 11 October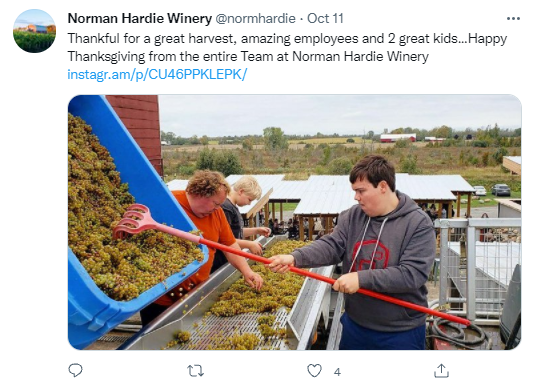 Lots to be thankful for!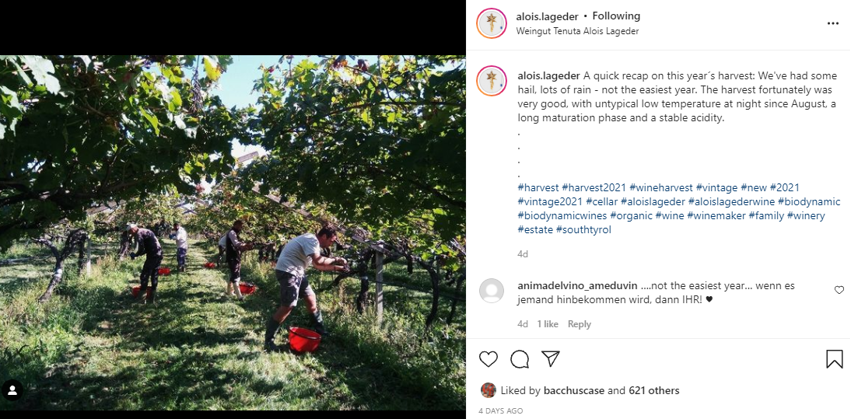 It was a tricky harvest season for many producers, but they definitely made the most of it!
Sunday 10 October
Veralda - Istria, Croatia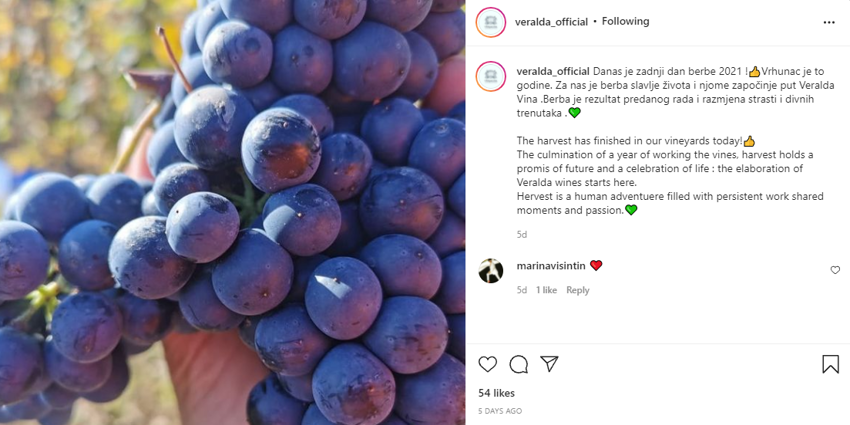 Another producer joins the list of those finished with the harvest season! 
Saturday 9 October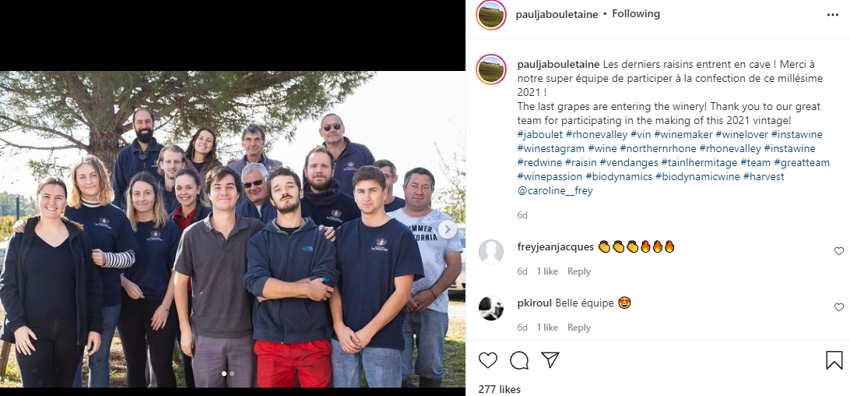 Cheers to the harvesting team at Paul Jaboulet Aine, for finishing another season.
Friday 8 October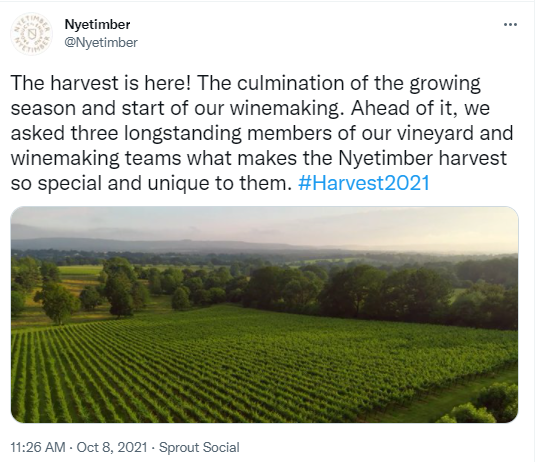 And finally, Nyetimber joins the harvest season.
Thursday 7 October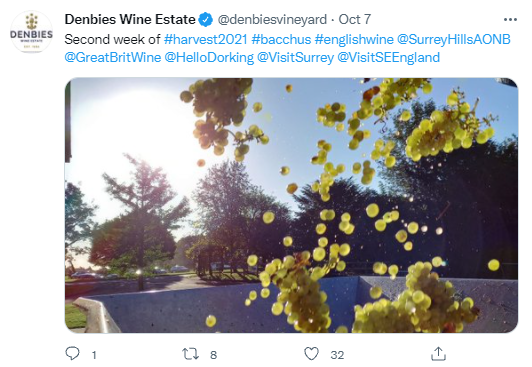 In the thick of it!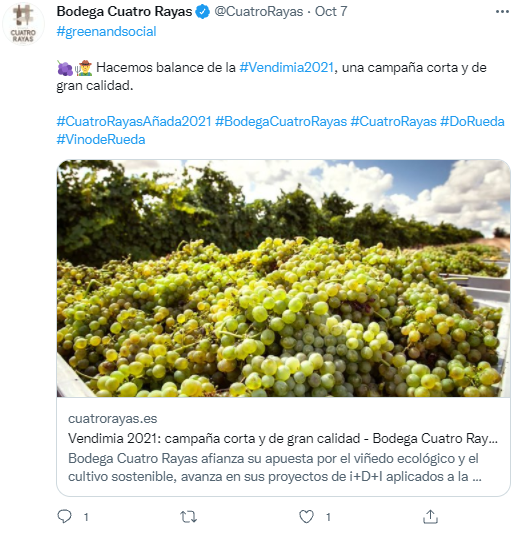 Cuatro Rayas harvest report. They described it as a "short and of high quality" process.
Wednesday 6 October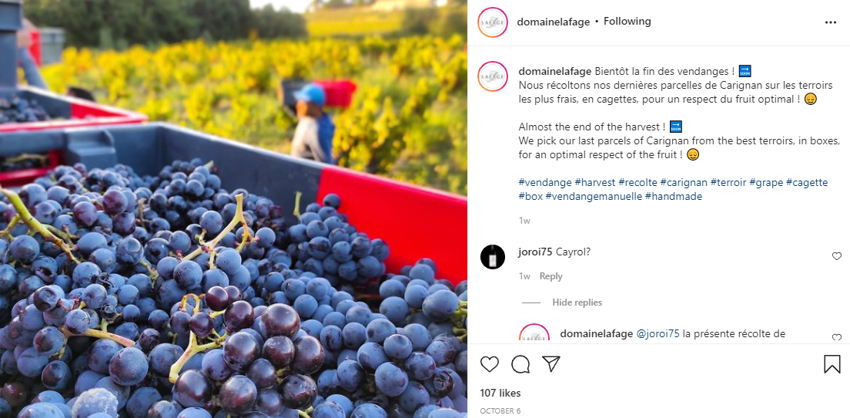 Slowly but surely, harvest is wrapping up in the Northern Hemisphere.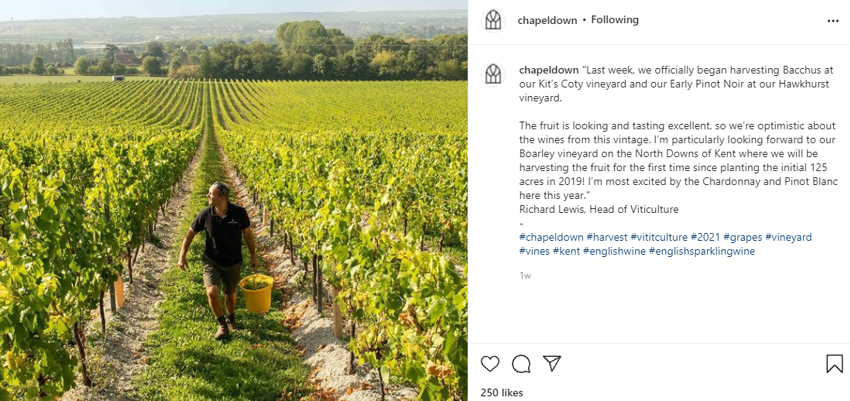 A quick update from Richard Lewis, head of viticulture. Harvesing the Boarley vineyard for the first time ever!
Tuesday 5 October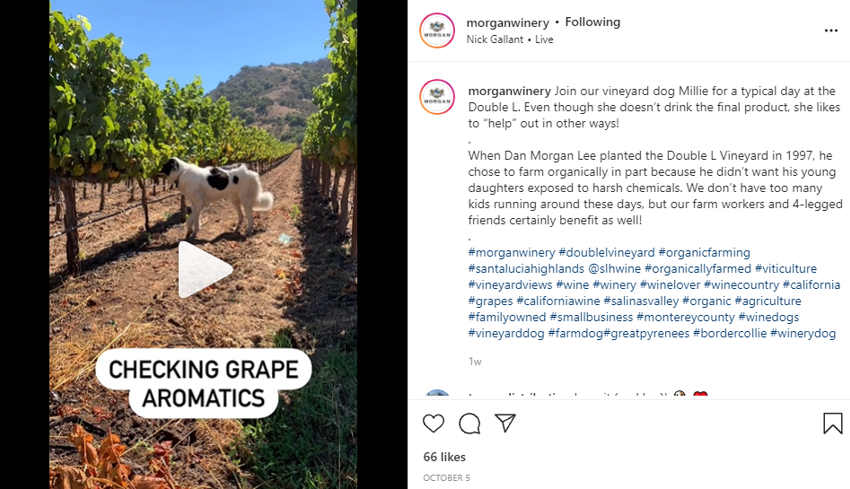 Millie the vineyard dog has been keeping an eye on the Double L vineyards. Have a look at Millie's video.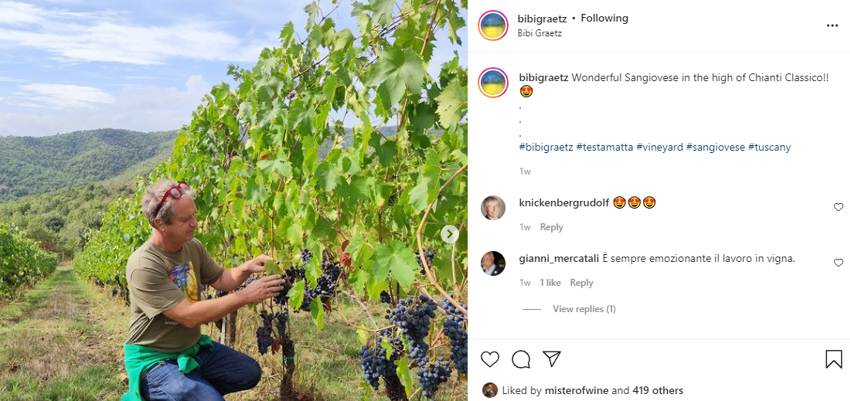 Some new Chianti Classico on the way!
Monday 4 October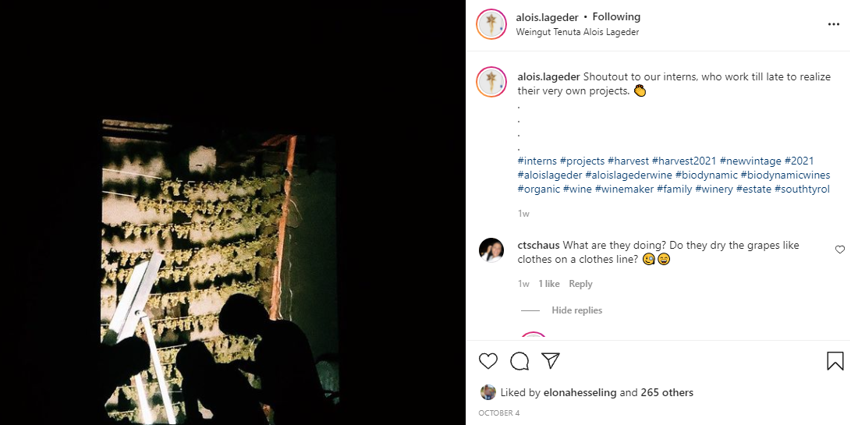 In between al the other harvest activities, the interns at Alois Lageder also found time to make their own Amarome.
Saturday 2 October
Alain Jaume
 

- Rhone Valley, France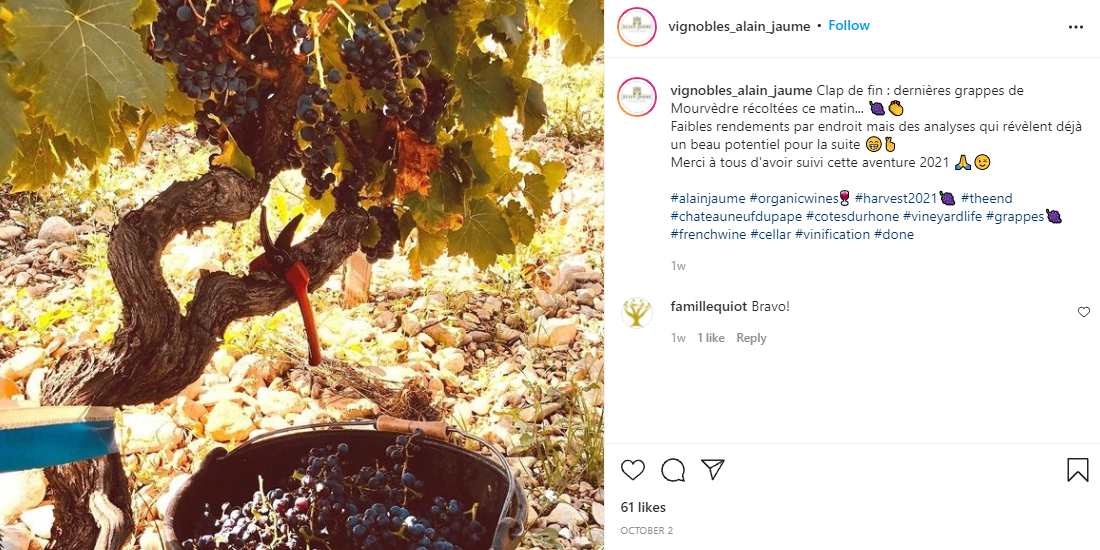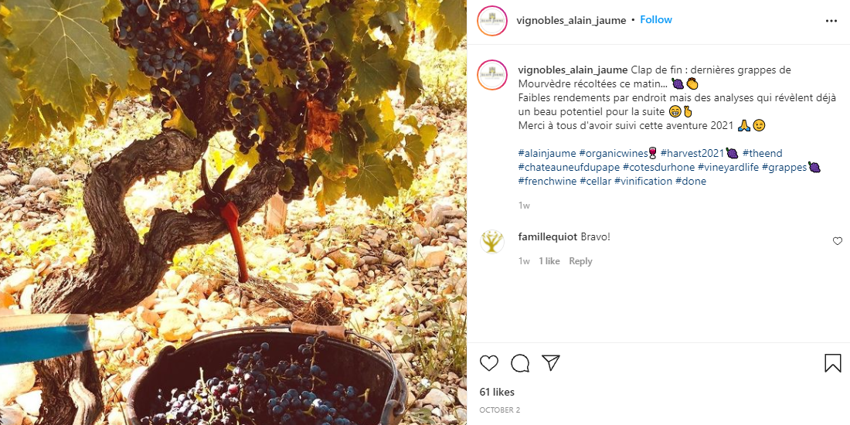 Slowing down, with the last bunches of Mourvedre harvested.
Friday 1 October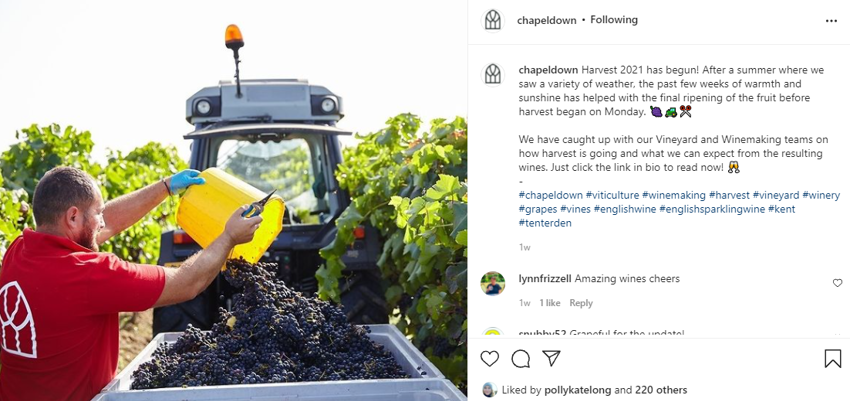 Here we go! Thanks to a few weeks of good sunny weather, Chapel Down could start their harvest activities.
A bit of mountain climbing to start their day. Anything for the wine!
Thursday 30 September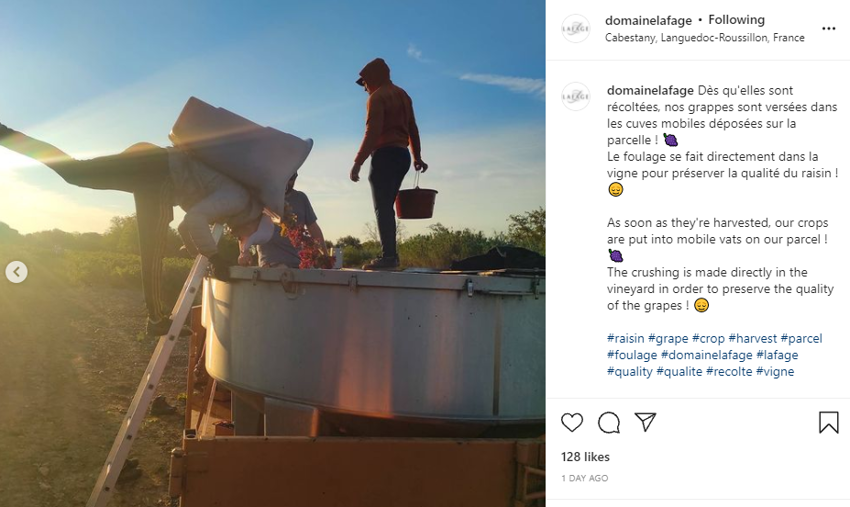 Sometimes, acrobatic acts are necessary to preserve the freshness and quality of the grapes.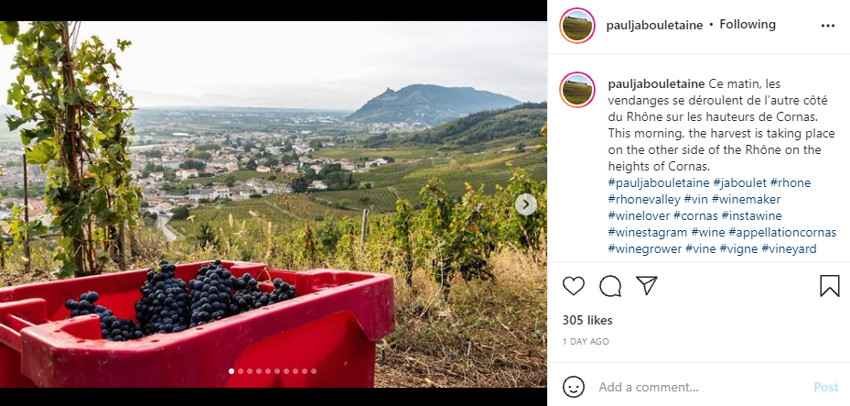 A job with a view! AOC Cornas in the Rhone Valley.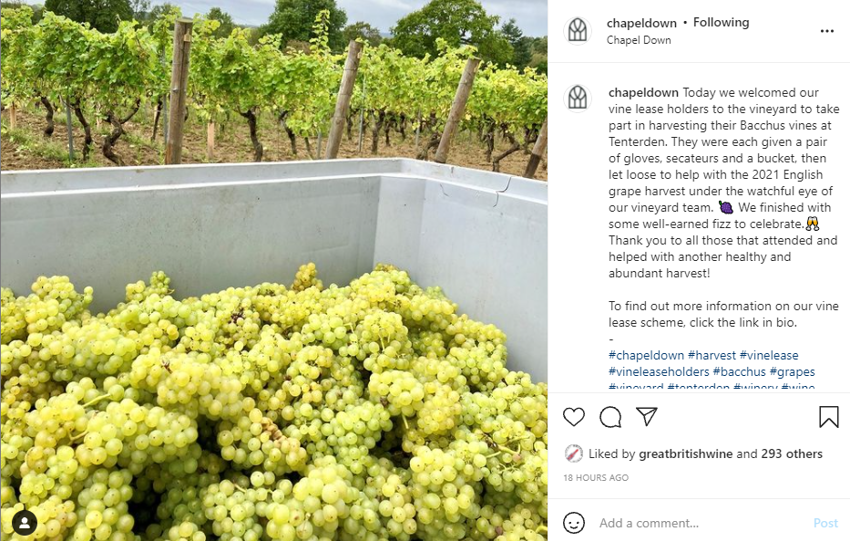 A harvest day for all the vine lease holders at Chapel Down. Sounds like fun!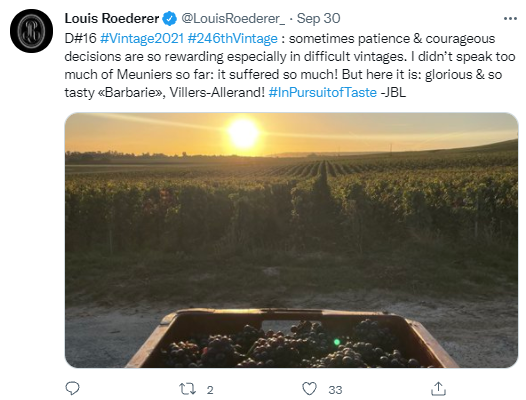 A successful Meunier harvest in the end!
Wednesday 29 September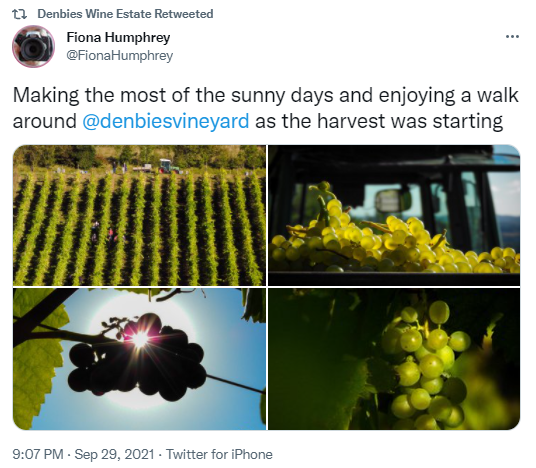 Visitors have also been sharing photos of their time at Denbies.
Sunday 26 September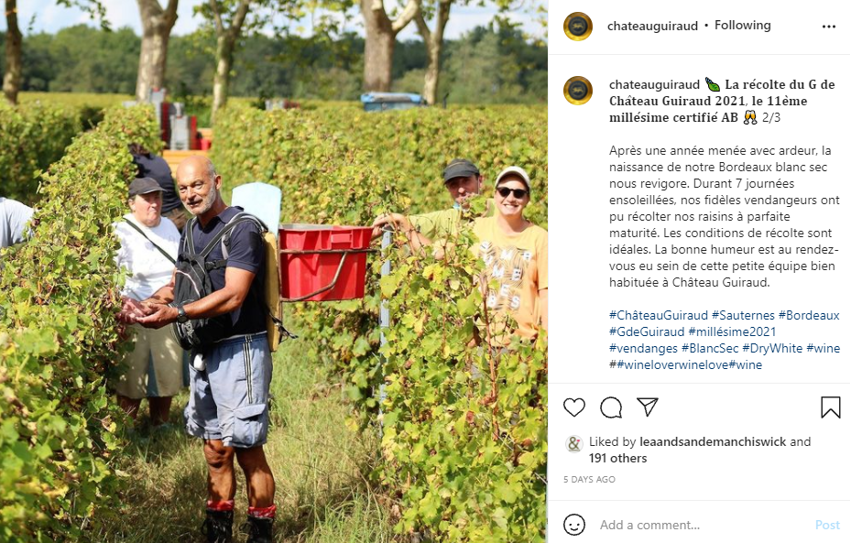 Over seven sunny days, the grapes for the new white Bordeaux were harvested. 
Saturday 25 September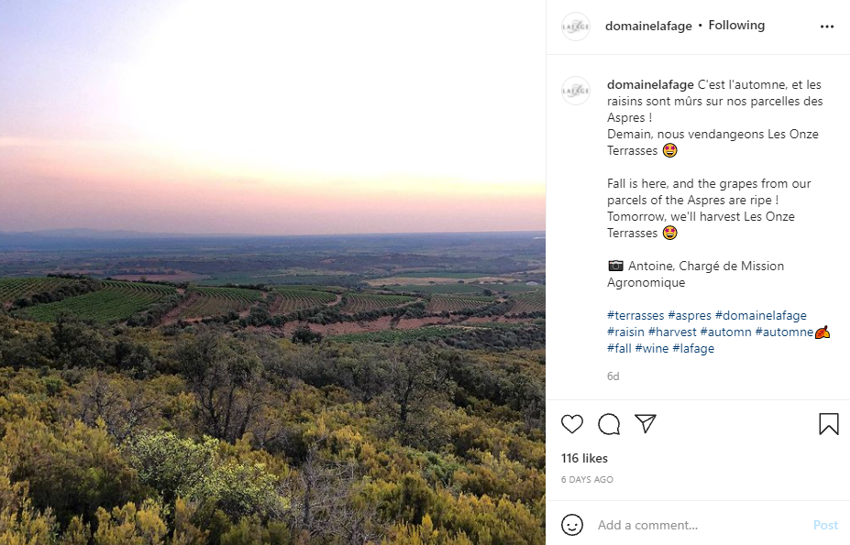 What a gorgeous setting to work in!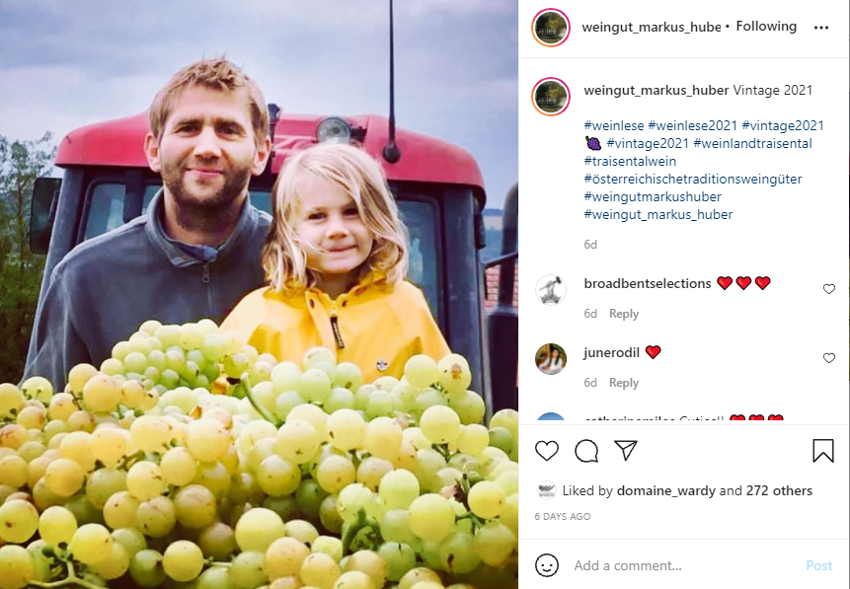 Harvest season is a family affair at Weingut Huber.
Thursday 23 September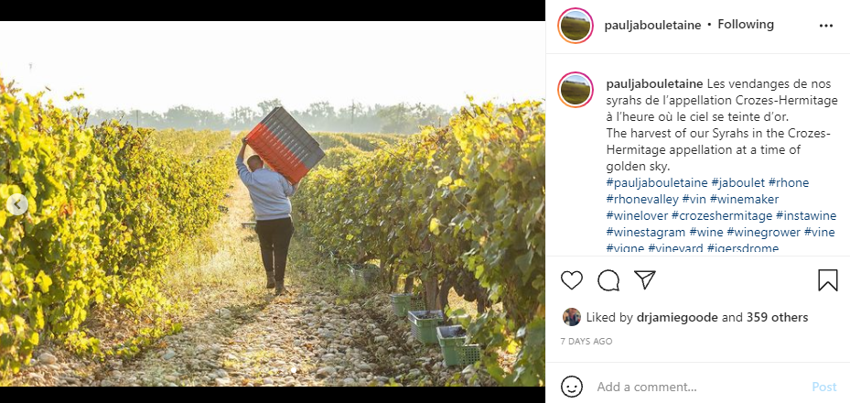 A golden sky must surely make the hard work a bit easier.
Alain Jaume - Rhone Valley, France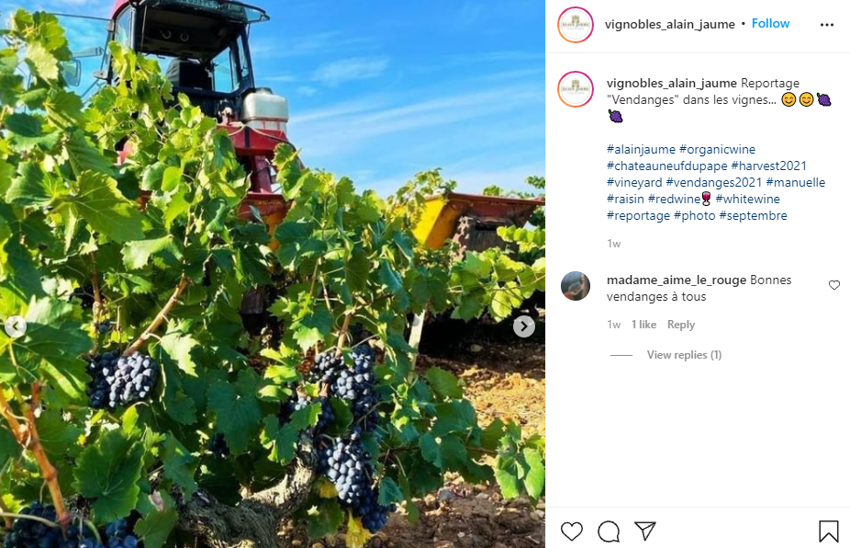 Reporting live from the vineyard!
Tuesday 21 September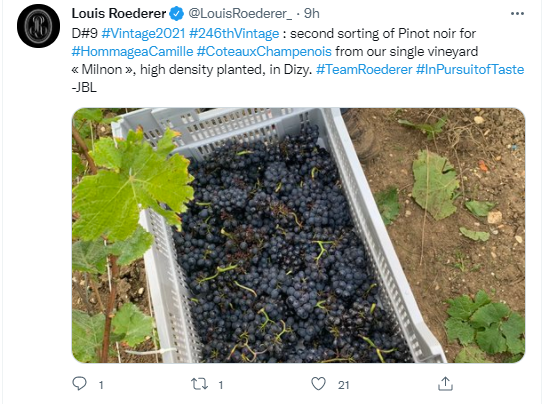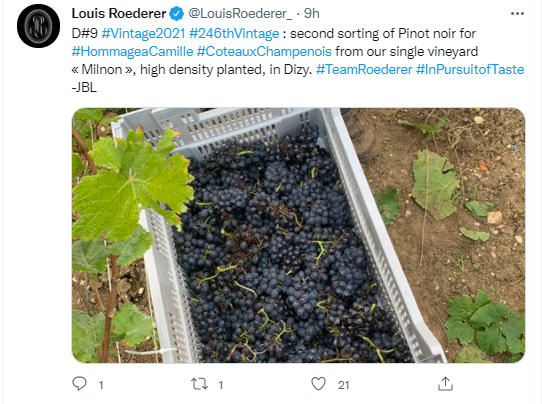 Single vineyard Pinot Noir for Louis Roederer's 246th vintage.

A new vintage of Mule Blanche is on the way!
Abegoaria - Atlentejo, Portugal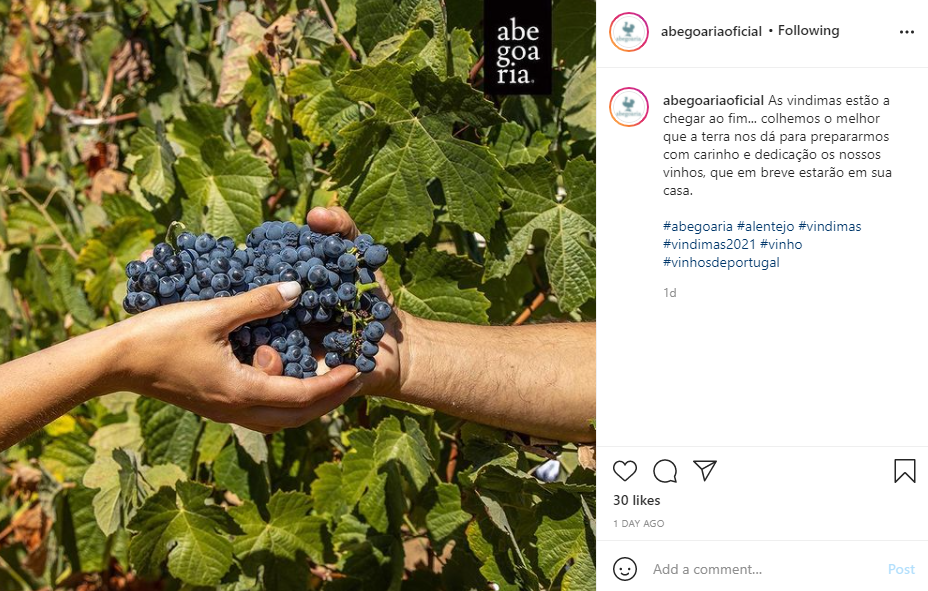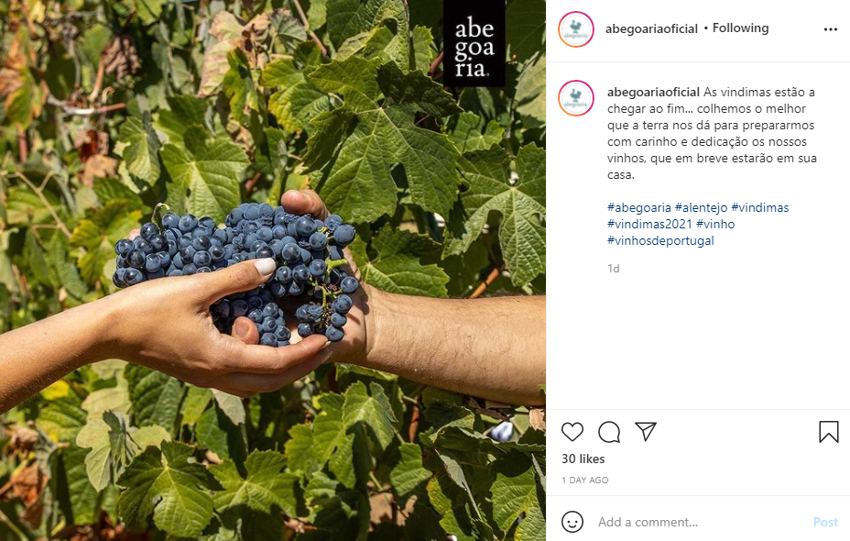 The harvest is coming to an end at Abegoaria. Next up: care and dedication in the cellar!
Monday 20 September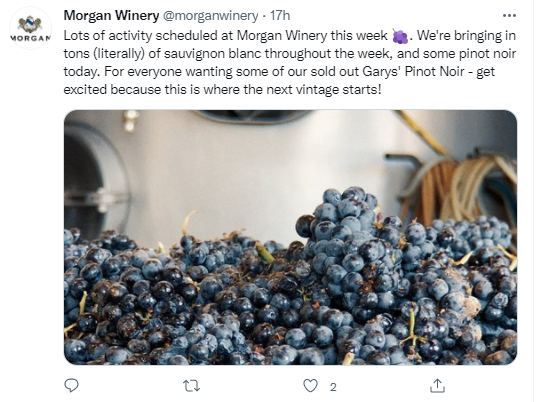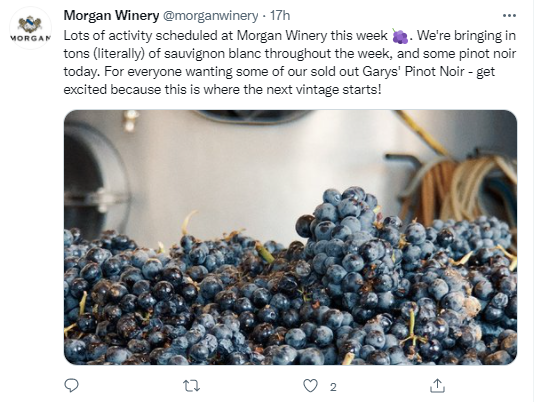 Who's looking forward to the new vintage of Gary's Pinot Noir? 
Friday 17 September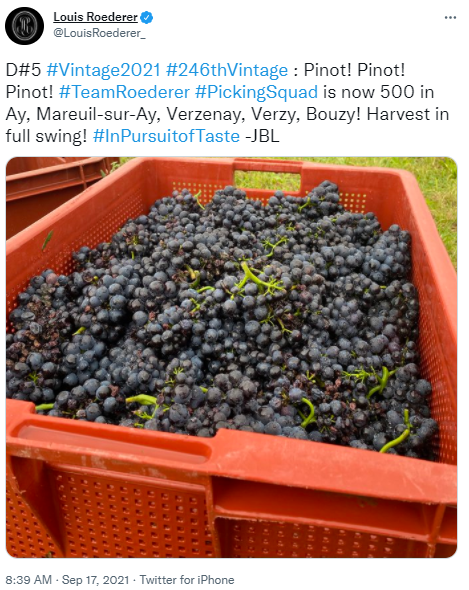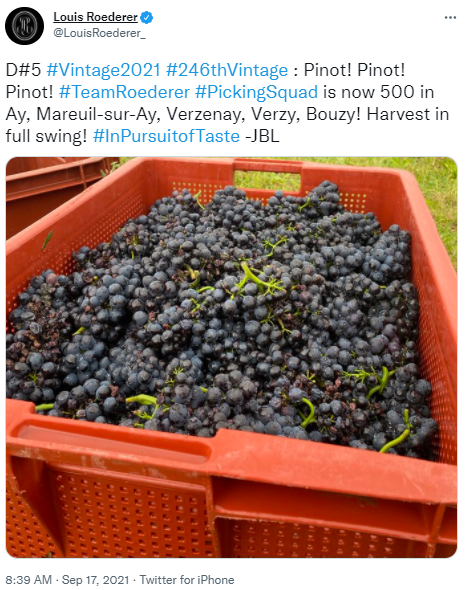 Time for the Pinot Noir to be harvested at Louis Roederer.
Thursday 16 September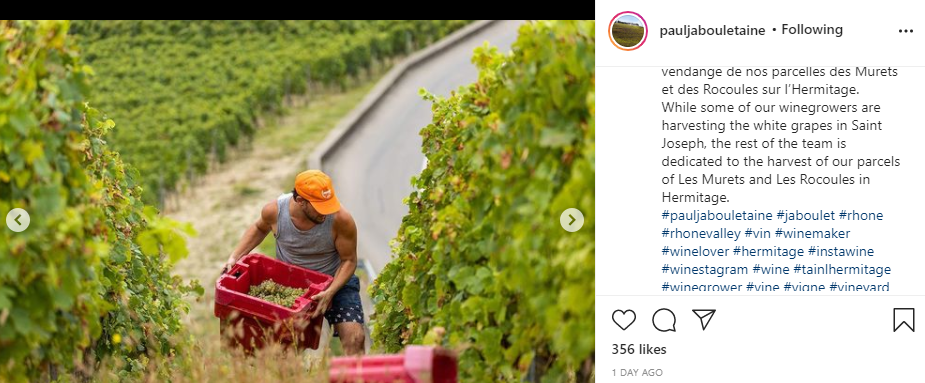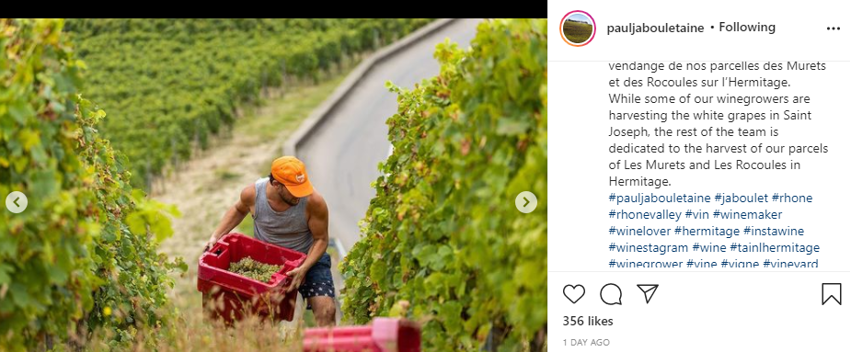 Have a look at the rest of the harvest photos from Paul Jaboulet Aine on Instagram.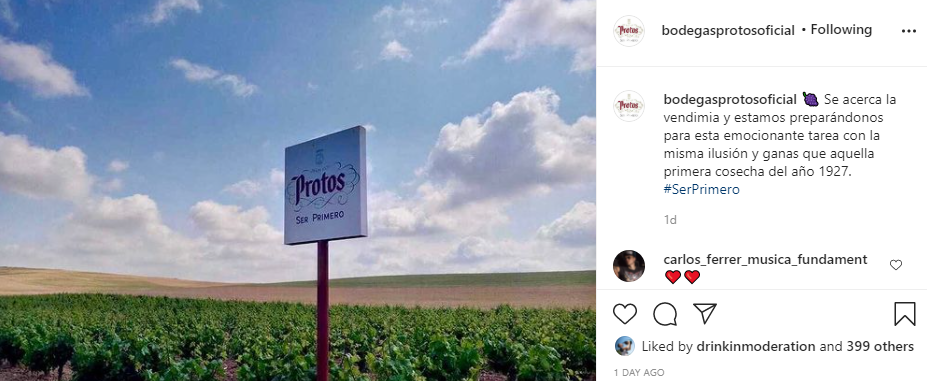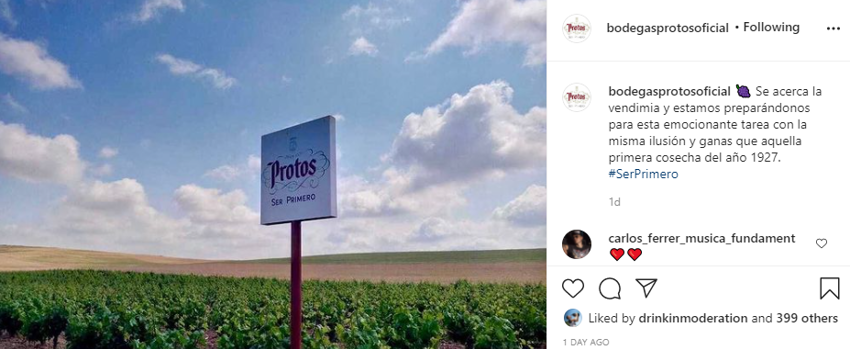 Not long to go before harvest starts for Bodegas Protos.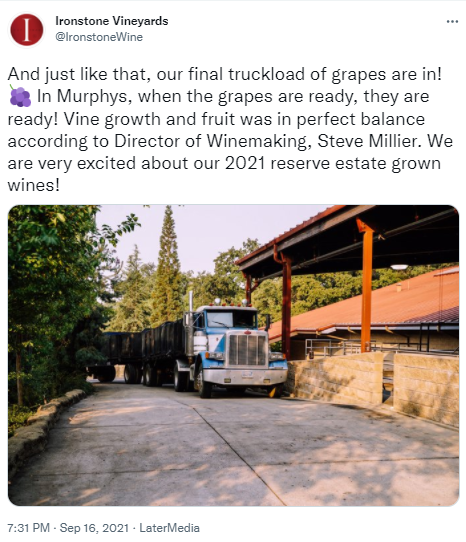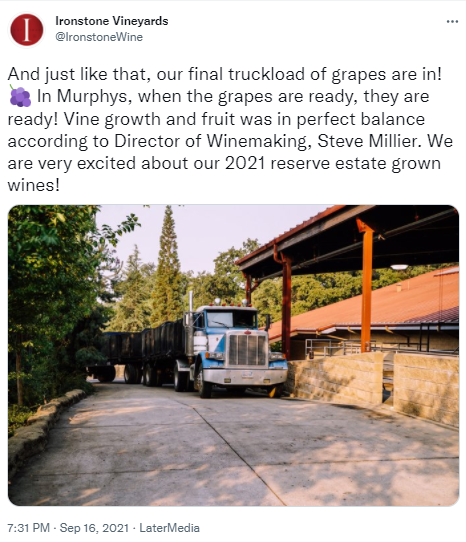 Harvest season done and dusted at Ironstone.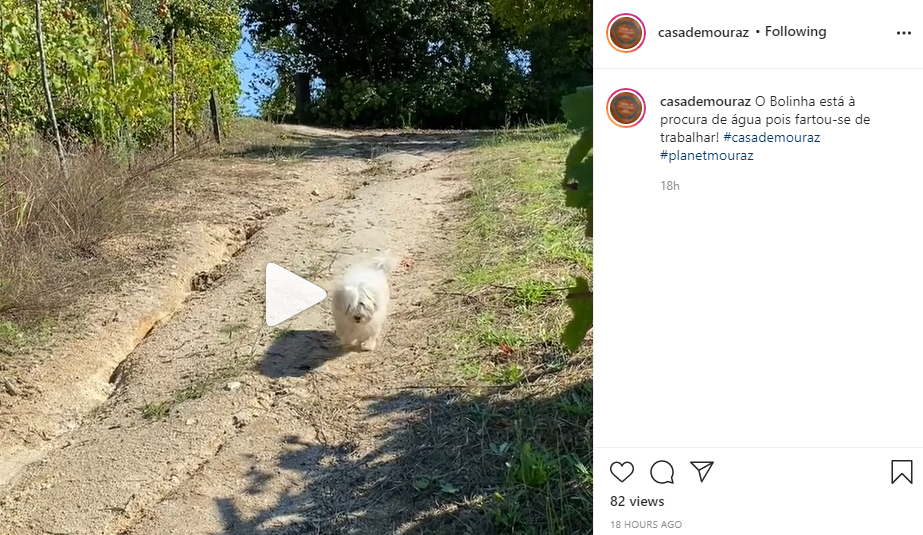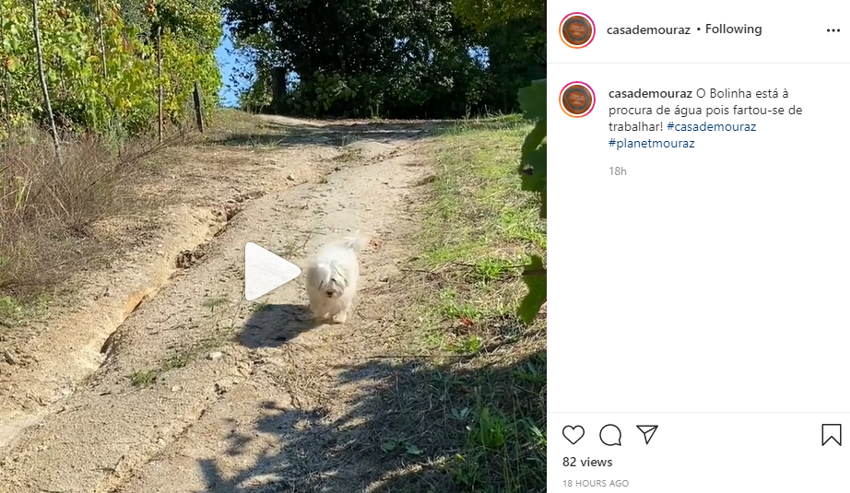 Little Bolinha on the way to a water break after supervising the harvest team.
Wednesday 15 September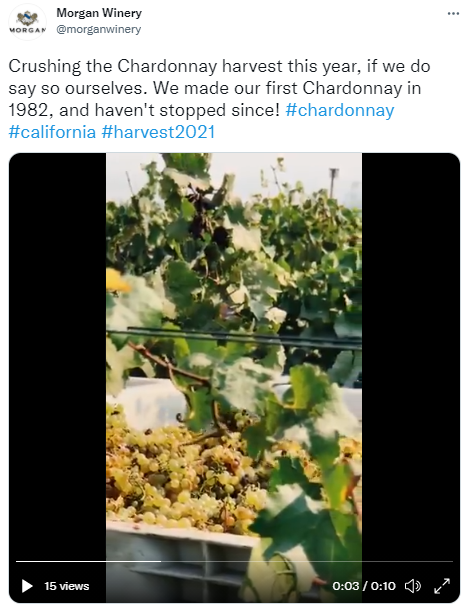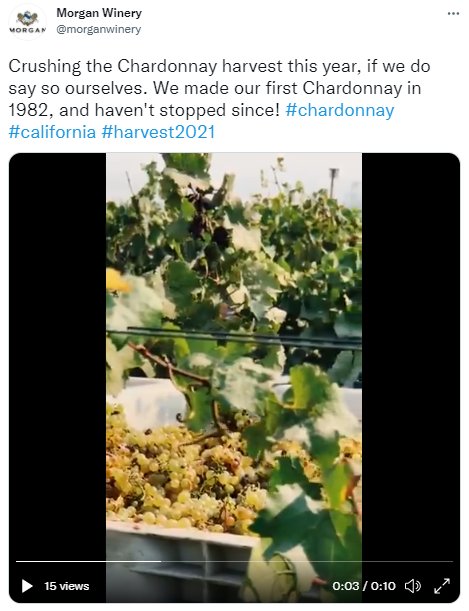 Chardonnay grapes looking real good at Morgan Winery!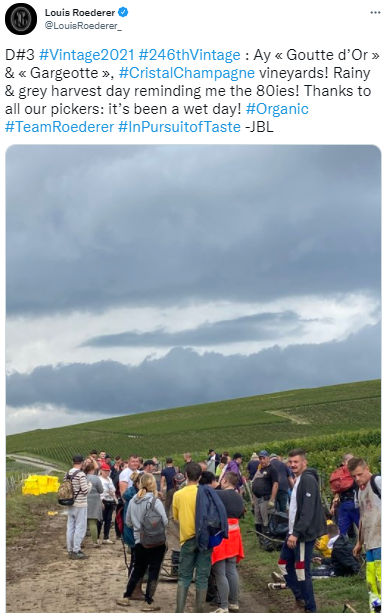 An excellent team of pickers braving the rain in Champagne.
Tuesday 14 September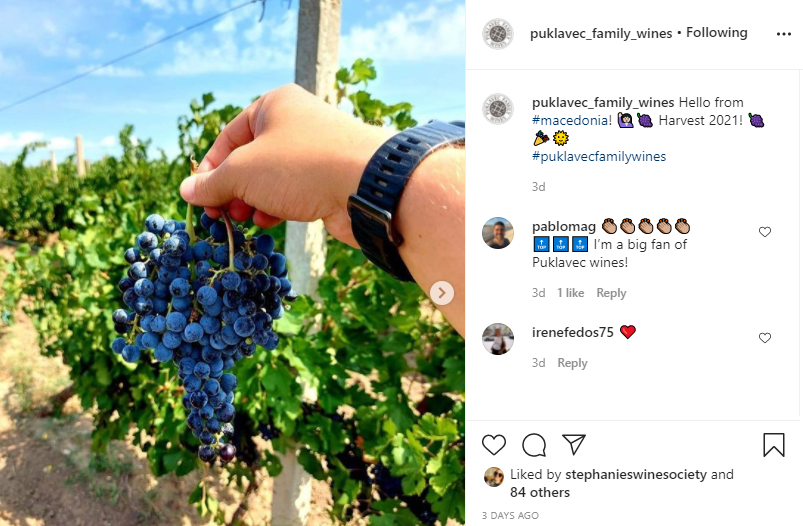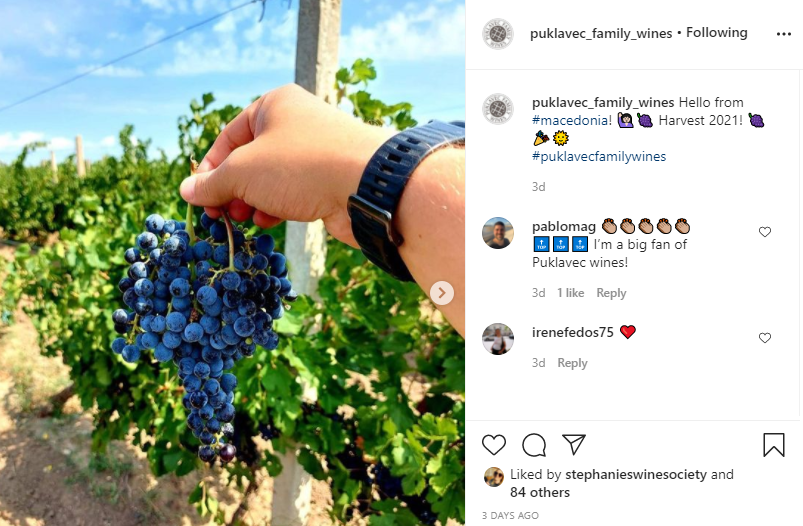 Some harvest highlights from Puklavec Family Wines.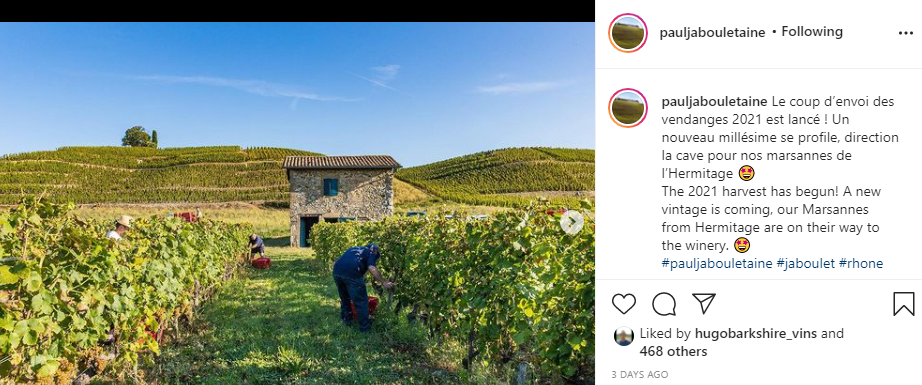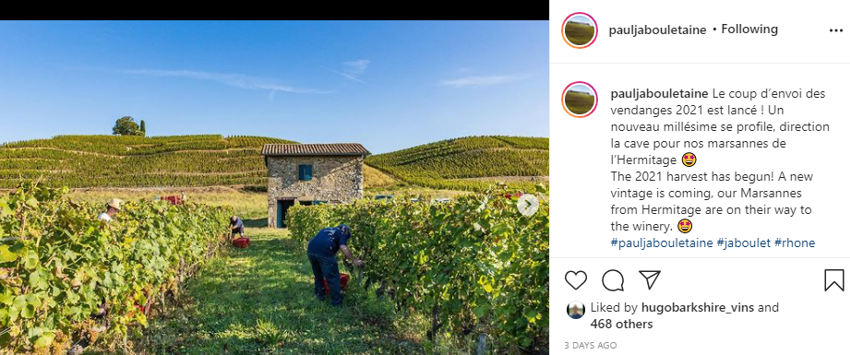 A collage from Paul Jaboulet Aine. Have a look at the rest of the photos on Instagram.
Sunday 12 September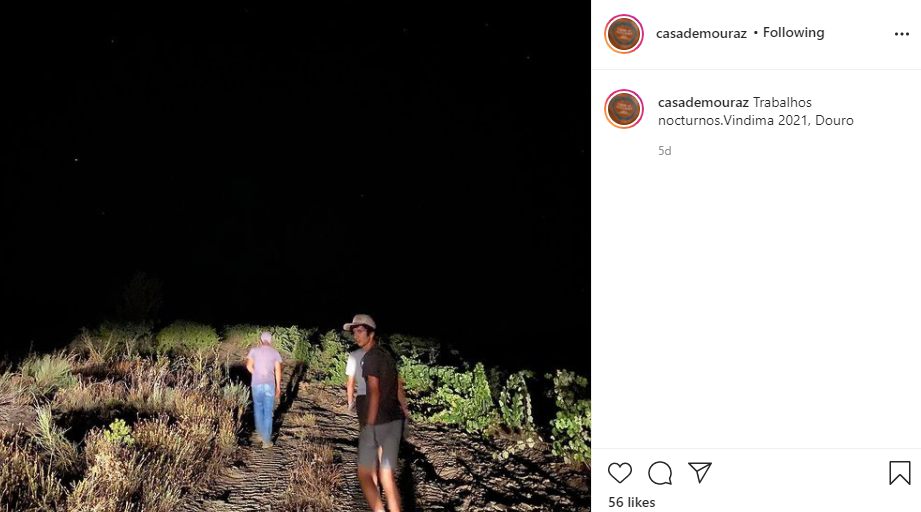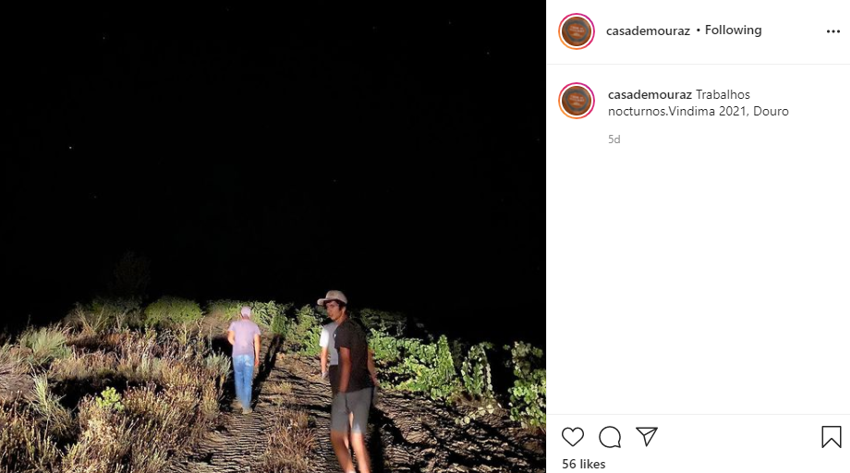 Harvesting at night in the Douro region.
Saturday 11 September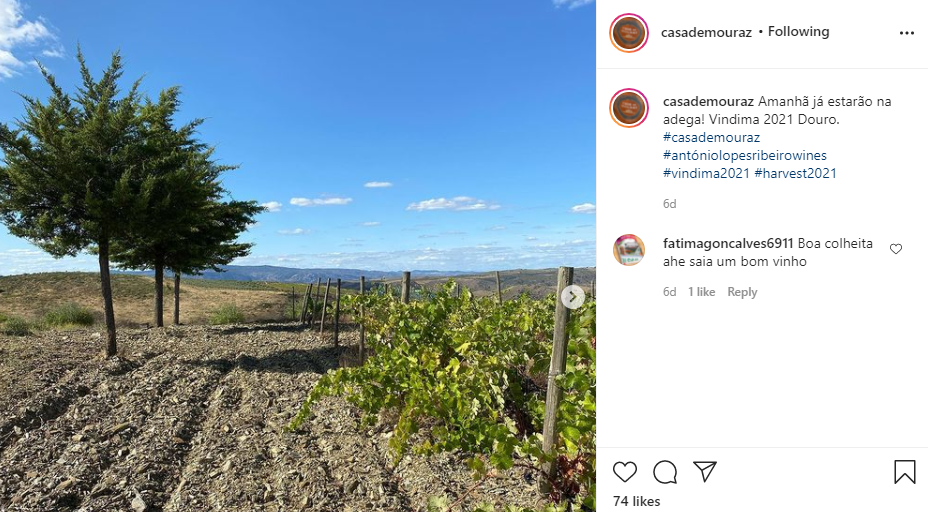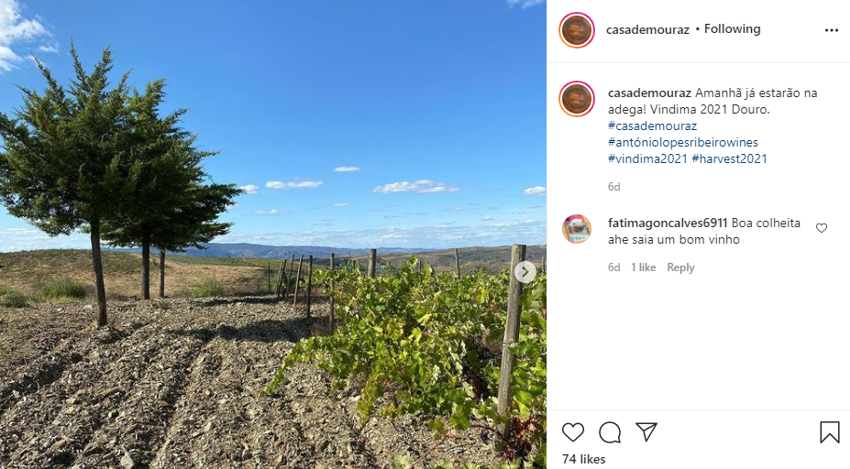 The calm before the storm - the last day before harvest starts.
Thursday 9 September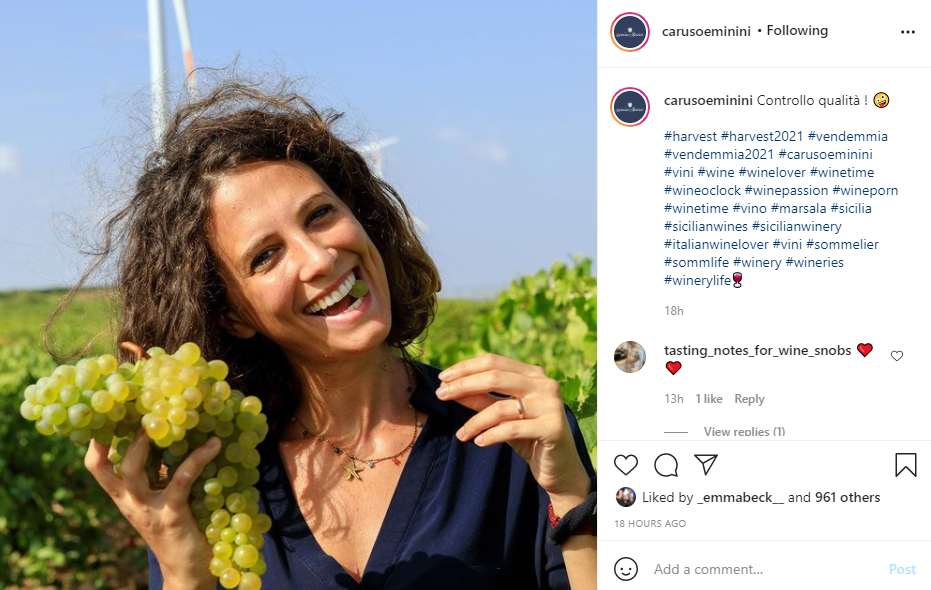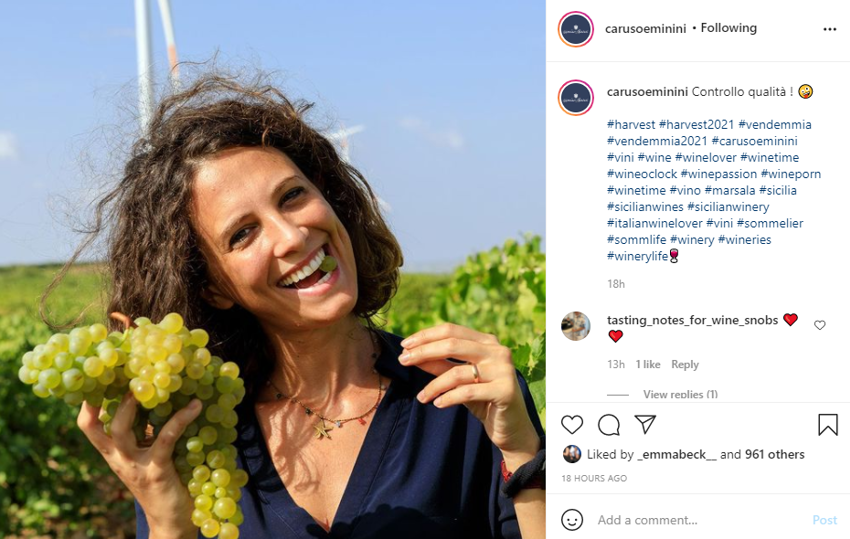 Quality control is very important!
Wednesday 8 September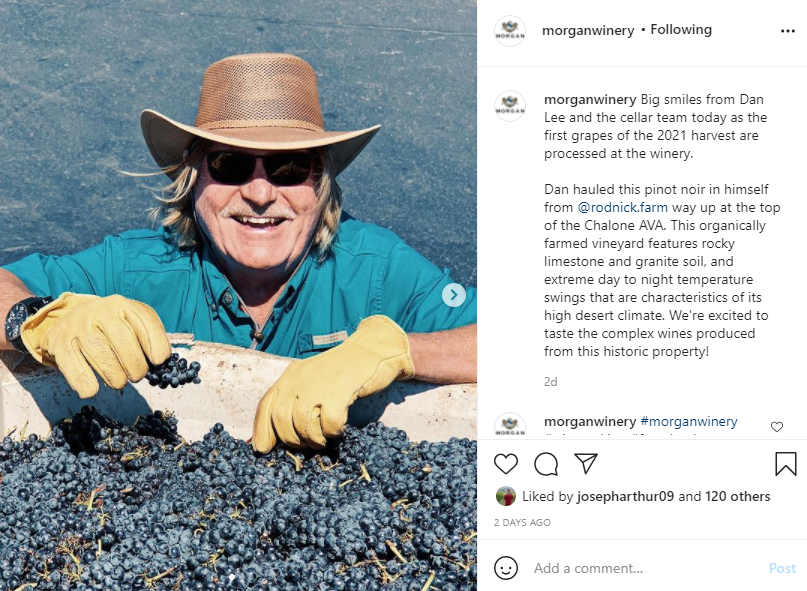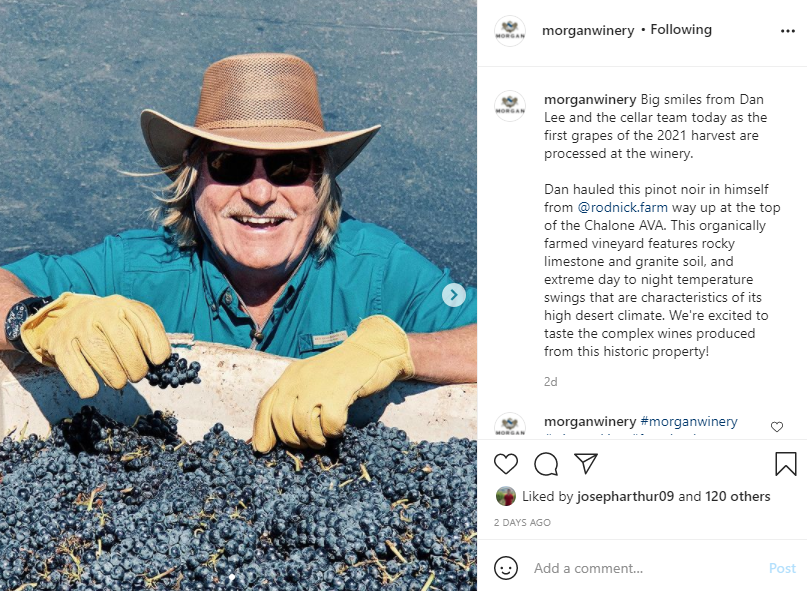 Welcoming the first grapes to the Morgan Winery cellar! 
Tuesday 7 September

Passion and dedication gets everyone through the hard work of a harvest season.
Friday 3 September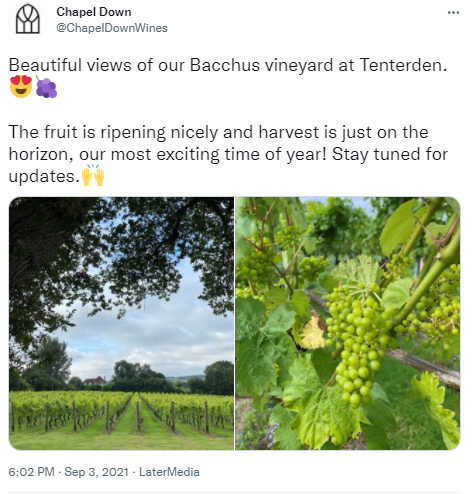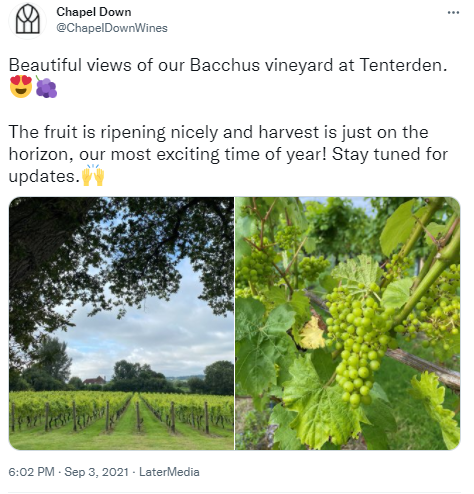 Patience will be rewarded - with a bottle of Chapel Down Brut, hopefully!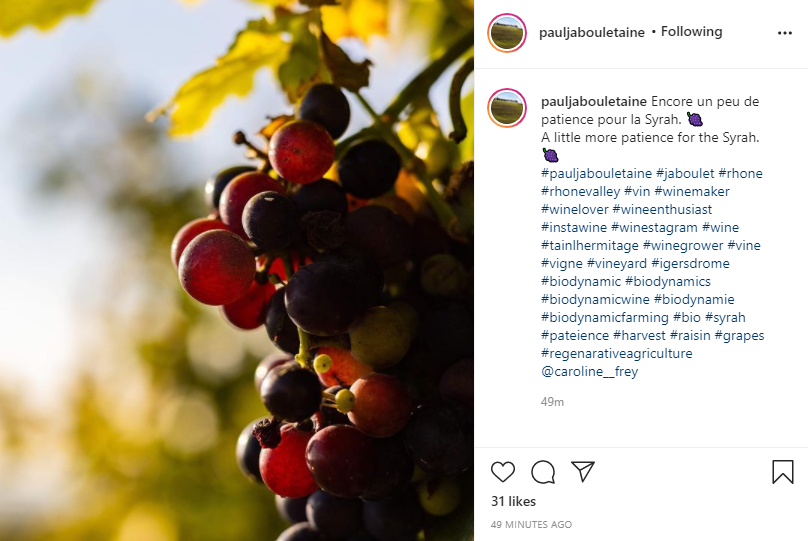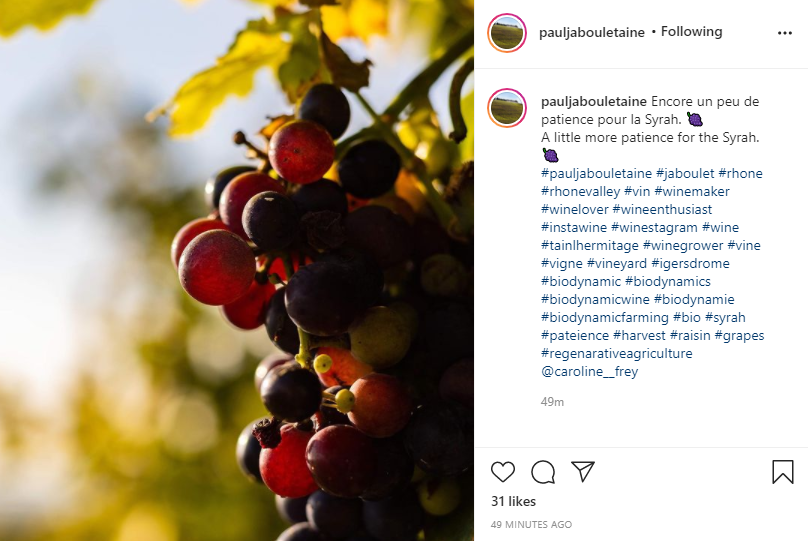 We're playing the waiting game alongside Paul Jaboulet Aine, waiting for the Syrah to ripen.
Wednesday 1 September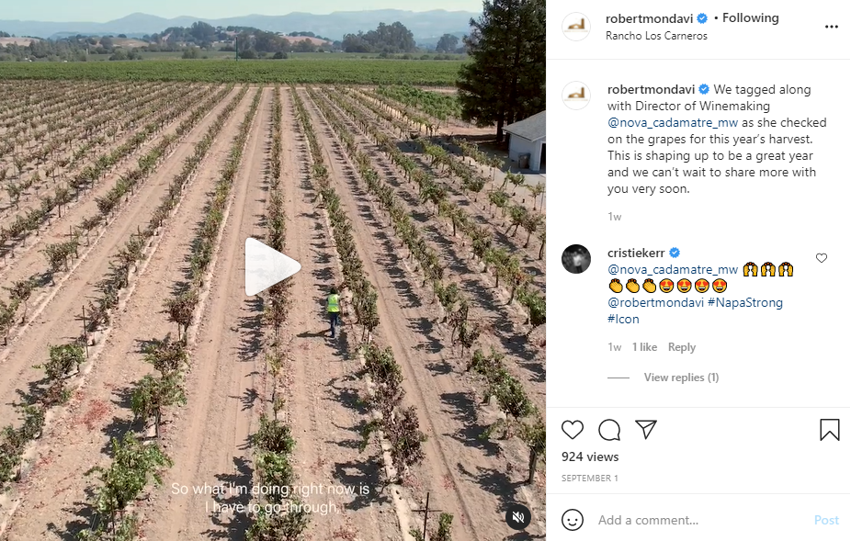 A vineyard tour from Robert Mondavi's Director of Winemaking, Nova Cadamatre MW, to check on the grapes for this year's harvest. Watch the video here.
Tuesday 31 August
Starting the week with Garnacha - perfectly ripe!
Saturday 28 August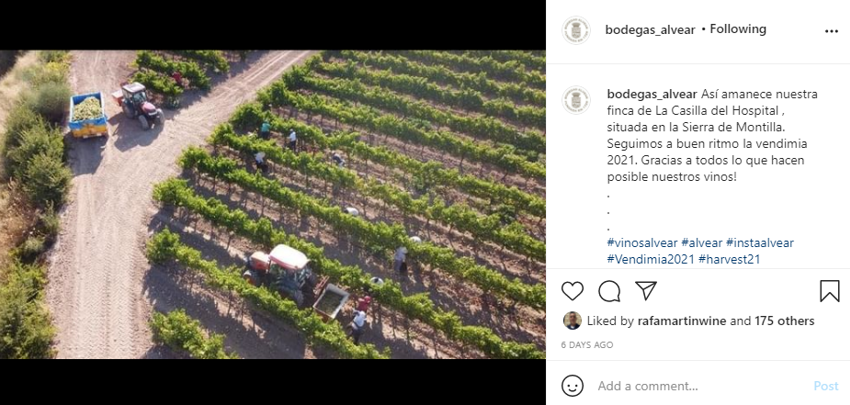 The current situation at Bodegas Alvear's La Casilla del Hospital farm, with their harvest continuing "at a good pace".
Friday 27 August
Alain Jaume - Chateauneuf du Pape, France


Tick-tock goes the clock! The grapes are almost ready for harvesting.
Wednesday 25 August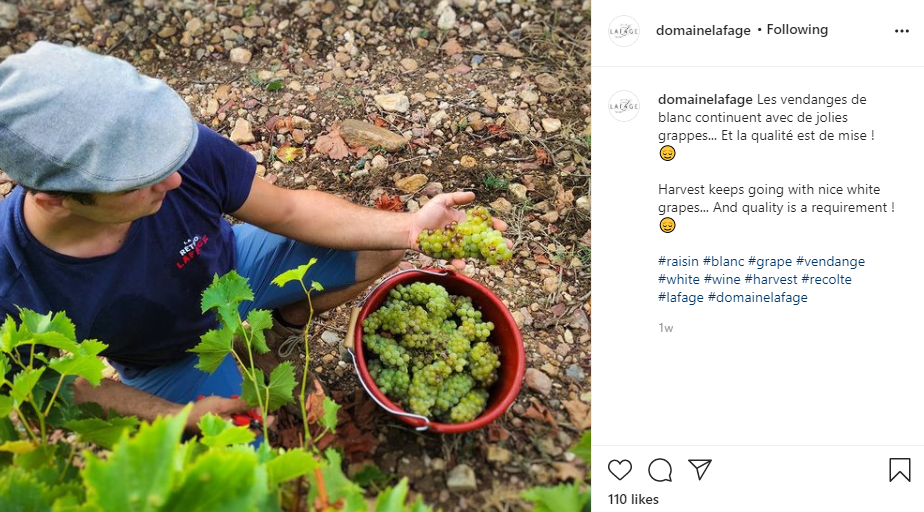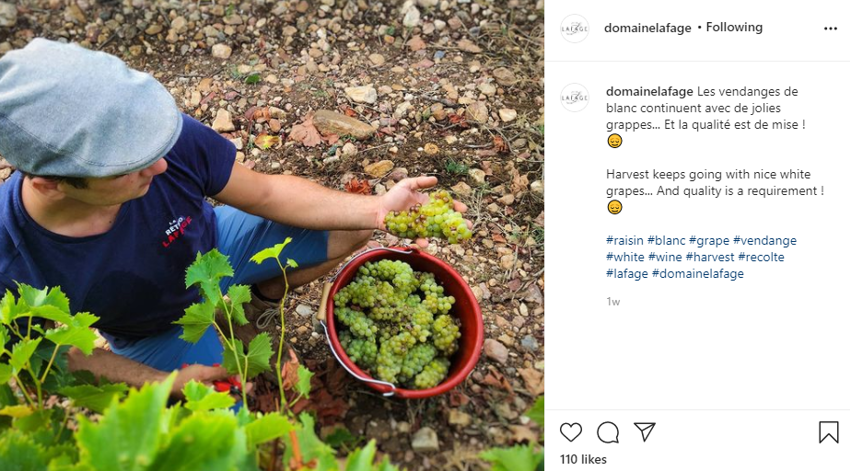 Quality control by hand at Domaine Lafage.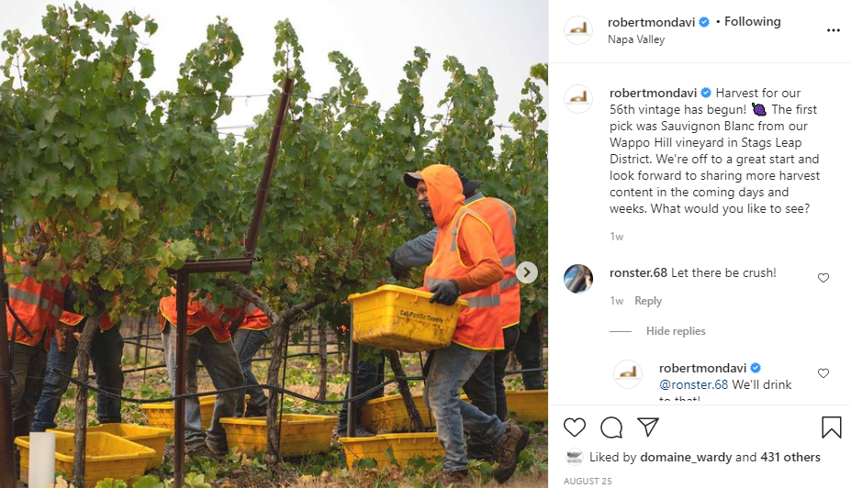 First up: Sauvignon Blanc! Getting back into action at Robert Mondavi for their 56th harvest.
Monday 23 August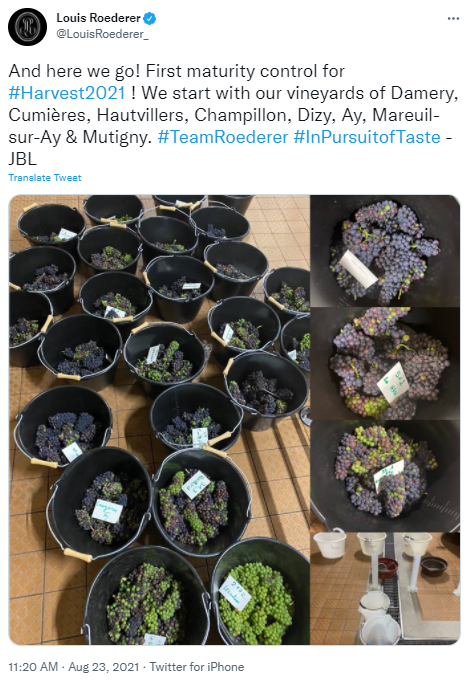 Good news for Champagne lovers! Harvesting is about to start at Louis Roederer. 
Saturday 21 August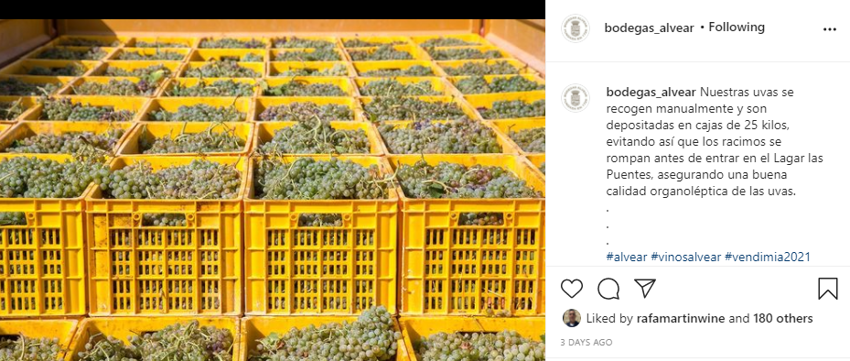 At Bodegas Alvear, all grapes are harvested by hand and placed in 25kg crates in order to prevent any damage.
Thursday 19 August
Vivanco - Briones, Spain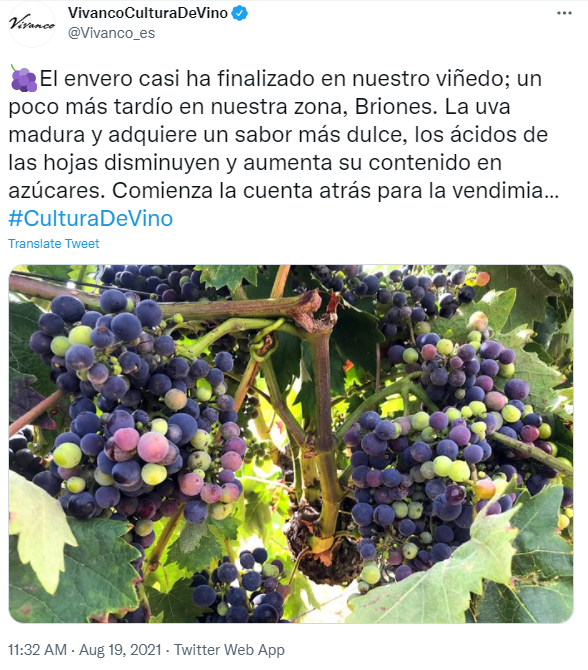 The veraison has almost been completed in the Vivanco vineyard, and the countdown to harvesting has begun!
Wednesday 18 August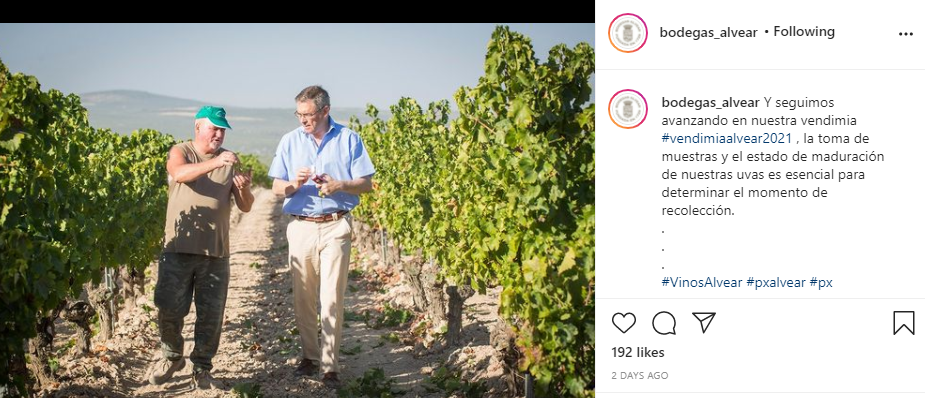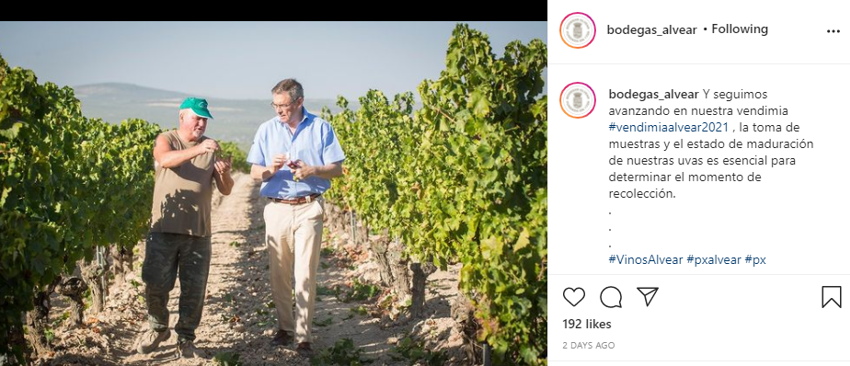 Quality control in the vineyard at Bodegas Alvear, to determine the exact moment to harvest.
Monday 16 August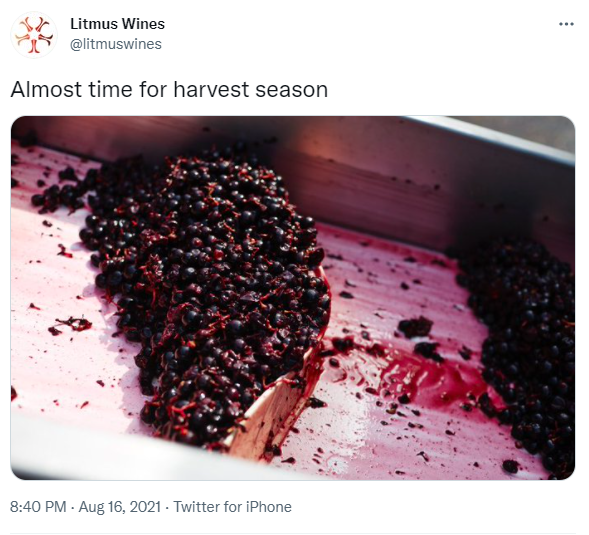 Litmus Wines is ready and waiting – and so are we!
Saturday 14 August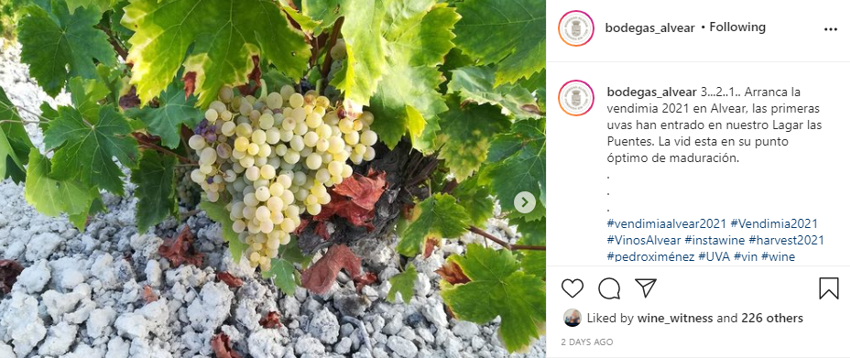 On 14 August, Bodegas Alvear kicked off their harvest, with the grapes having reached the optimum point of maturation.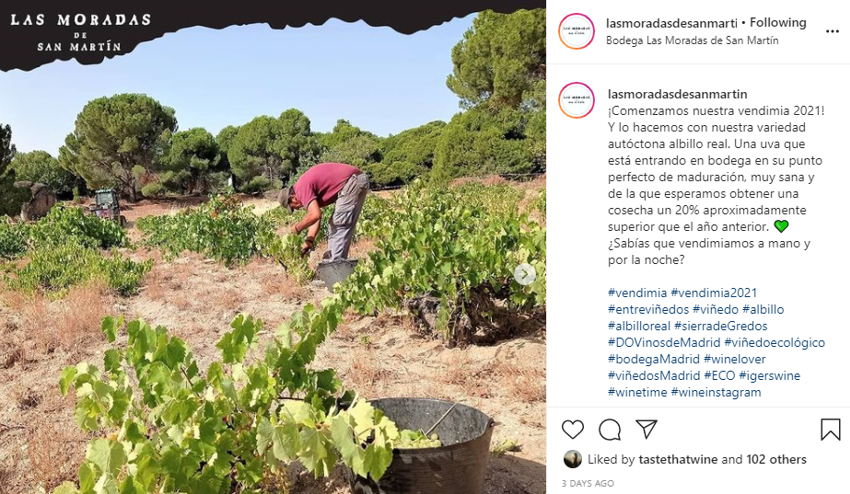 Las Moradas De San Martin also announced the start of their harvest season on 14 August. They started with the native Spanish variety Albillo Real.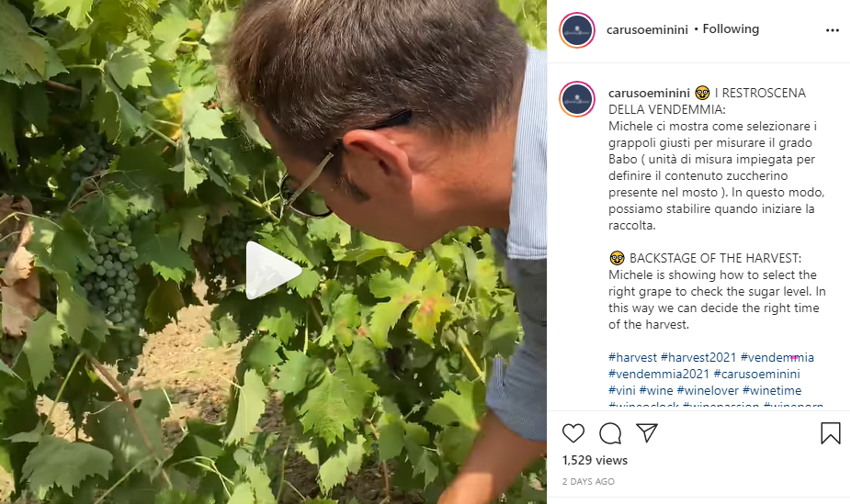 Waiting for the right time… On 14 August, Michele was checking the grapes for optimum sugar levels.
Thursday 12 August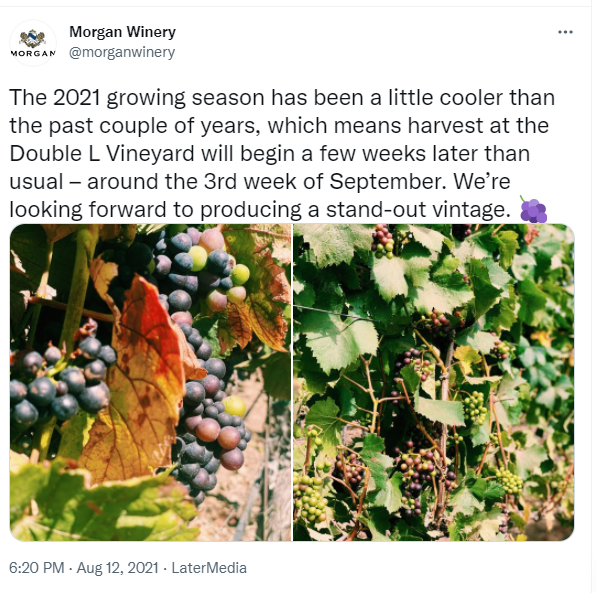 Morgan Winery is still keeping an eye on their grapes, with harvesting expecting to start at the beginning of September.
Friday 6 August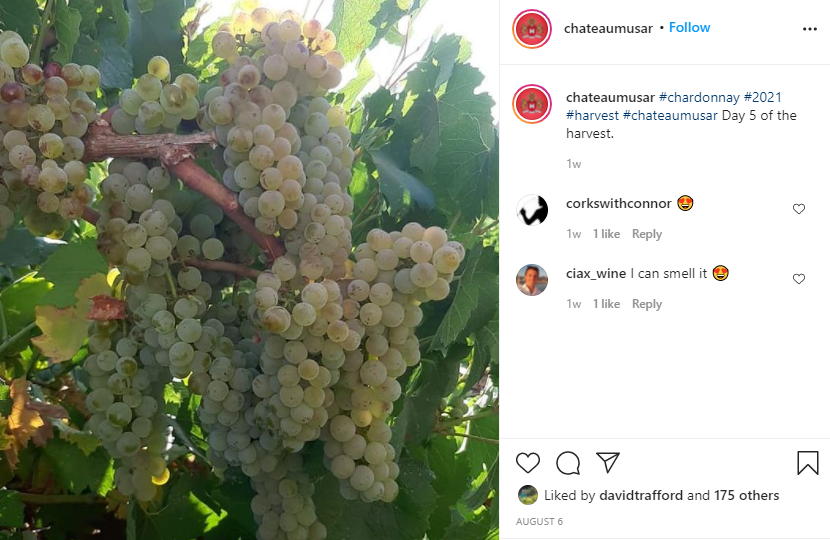 Chateau Musar shared this photo on their impressive Chardonnay bunches on the fifth day of harvest.
Thursday 5 August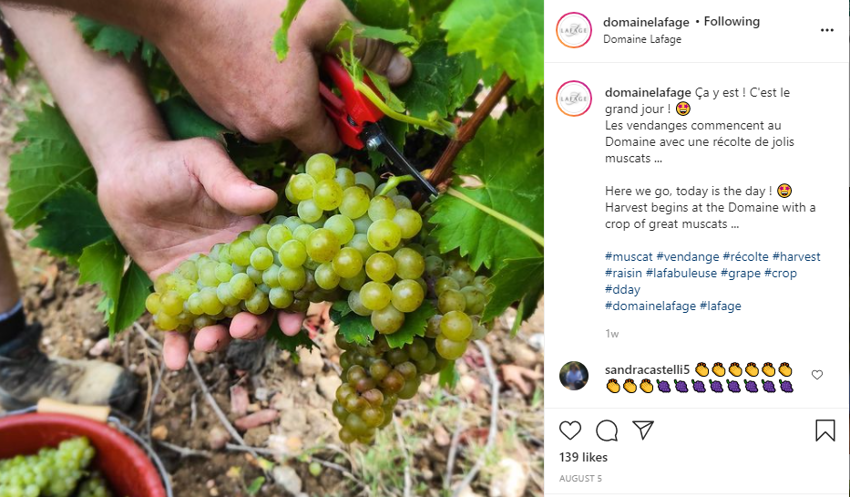 At Domaine Lafage, the Muscat grapes were the first to get harvested.
Wednesday 4 August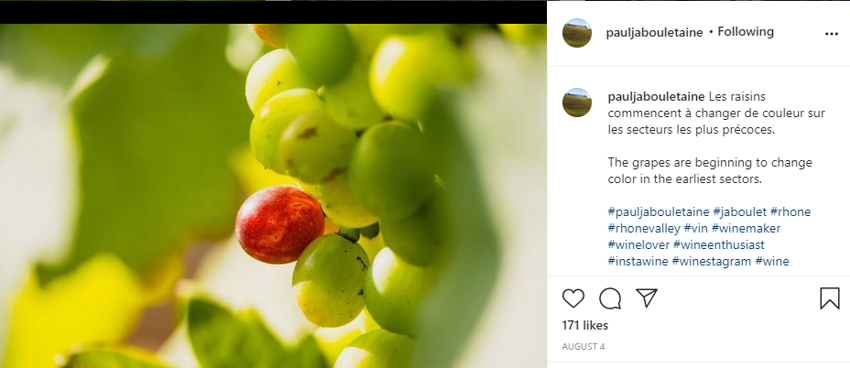 Paul Jaboulet Aine shared this sneak peek of what's to come… Looking good so far!
Monday 2 August
Alain Jaume - Chateauneuf du Pape, France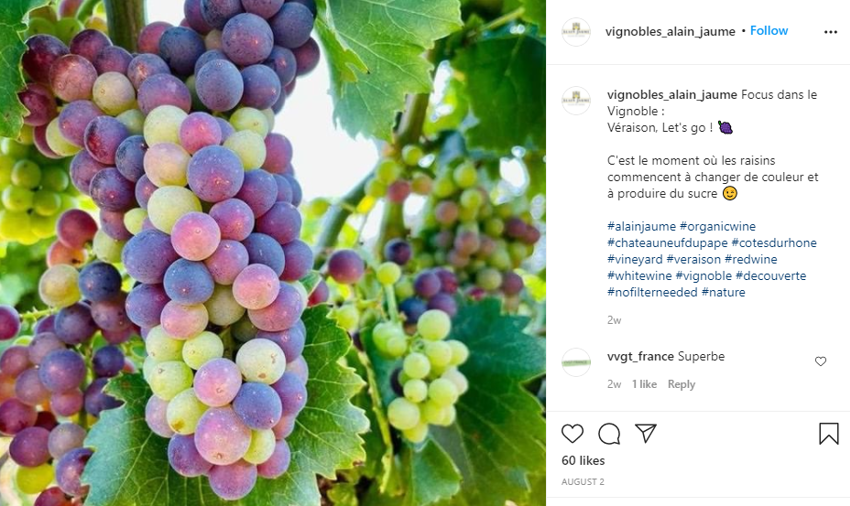 Let's go! Alain Jaume announced their harvest kick-off with this beautiful photo of veraison on their grapes.
You may also like: