Download our ever changing Fine Wine list now!
In addition to our premium range, we also have an unrivalled selection of Fine Wines.
Competitive pricing is imperative and this, together with the fact that we can supply single bottles, offers a flexibility that isn't often found with Fine Wine for the On Trade.
By championing Coravin, the most up to date wine service and preservation machine, we enable our customers to sell every wine they list by any measure, affording consumers the chance to experience wines that have never been available by the glass before.
When it comes to the overall Fine Wine offer, we are prepared to go that much further – we also offer staff training, as well as tailored Fine Wine dinner and event experiences.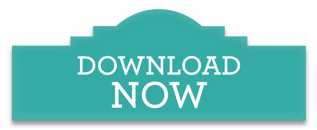 Cellar Sweep
Stock up while everyone is asleep. Keep an eye out on @bibendumwine social for the next #cellarsweep sale, which will take place at midnight on selected dates. Or contact the team to make sure you don't miss out!
Bespoke Fine Wine Service
If you are after something very specific that isn't currently available on the Fine Wine List, then don't worry – we'll find it! Contact the Fine Wine team on FineWineTrading@bibendum-wine.co.uk.
See the action from our Spring Cellar Tasting 2018: