Orange Wine: A Deep Dive into Skin-Contact Winemaking
Written by Emily Humphreys
In recent years, a quiet revolution has been unfolding in the world of wine. Orange wine, once solely the mainstay of natural wine bars, is now making its way onto the wine lists of high street bars and restaurants, and supermarket shelves.
The interest in orange wine is steadily growing with a significant majority of wine drinkers (83%) * open to trying orange wine, and most who do come back for another glass. With growing consumer awareness, and unique characteristics that make orange wine stand out in a sea of red, white, and rose, more winemakers are turning to skin-contact winemaking.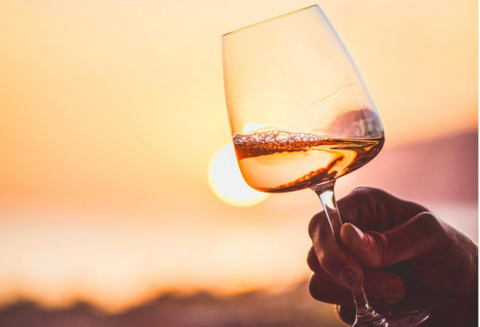 The Appeal of Orange Wine 
To gain a better understanding of the orange wine phenomenon, we caught up with John Worontschak of Litmus Wines and Pauline Guiset, UK Sales Director at Gérard Bertrand. For John, the journey into orange winemaking began with a chance encounter with a glass of the iconic Georgian orange wine, Pheasants Tears. He recalls, "It was so wrong in so many ways yet utterly delicious, complex, and moreish. I wondered what an English version would be like, and Bacchus was an obvious choice for me. I tentatively dipped my feet in the water in 2015 and have gotten braver every year since." 
Gérard Bertrand was drawn to orange wine as a recognition of it being the "fourth colour" of wine. Pauline explains; "We wanted to pay tribute to this ancestral know-how... re-imagined in Gérard Bertrand's own vision and style." Gérard Bertrand's approach emphasizes the importance of preserving the traditional methods of orange winemaking while adding their unique touch. 
One of the key factors that make orange wine appealing to both winemakers and consumers is its versatility. Pauline highlights this, adding; "Orange wine is the only wine that pairs well with all types of cheeses, which, as French winemakers, is an important asset!"  
As with any winemaking style, orange winemaking comes with its unique set of challenges. 
John sheds light on the difficulties of achieving the perfect orange character without going overboard on the funkiness. He explains, "Initially, for the first weeks, the wine is awfully bitter, but slowly, as the tannins polymerize, the wine starts tasting great. The trick is to know when to drain off the skins." 
A common mistake in orange winemaking is treating it like white wine production. White wine makers typically harvest grapes for freshness, but orange winemakers must prioritise phenolic ripeness. This is often easier to achieve in sunnier climes where higher UV exposure naturally results in thicker grape skins. Tannin ripeness also play a crucial role in determining how long the skin contact should last.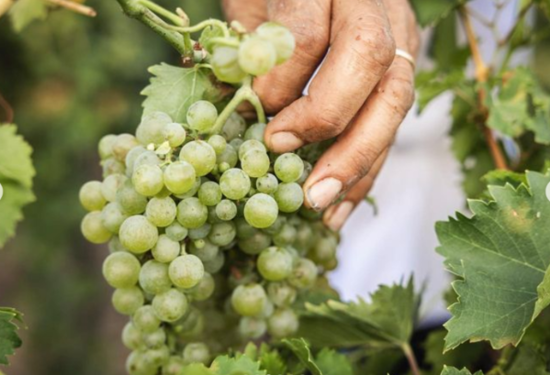 The choice of varietal is also important. Aromatic grapes are often considered ideal for skin contact. With so much flavour found in the skins their profiles are more easily enhanced, with tannins providing a counterpoint to heady perfumed notes. At Litmus, their orange wine is made from Bacchus, England's answer to Sauvignon Blanc. Gérard Bertrand's approach focuses on the aromatic profiles of Muscat and Viognier, avoiding excessive extraction to maintain balance and freshness. That is not to say more neutral varieties don't also make for great skin-contact wines, it's just that here maceration is used to add texture rather than flavour complexity.  
Do orange wines really "all taste the same"?
The main criticism levelled against orange wines is that they lack varietal character and sense of place; that skin-contact winemaking results in one-dimensional wines that often lack finesse.
John addresses this concern, stating, "You could say the same about Champagne or oaking a Chardonnay. These are wines that are more affected by the way they are processed than, say, a Riesling, where you are trying to maximize varietal characteristics. The aim is complexity, balance, and overall harmony." 
Gérard Bertrand takes a different approach, emphasizing that their orange wines reflect the terroir of their region. They use local grapes from the Roussillon area, to create orange wines that are a true reflection of their unique environment. 
It is also worth noting that red and rosé wines are also skin-contact wines and rarely face the same criticism. In Georgia, the birthplace of orange wine, the argument is turned on its head. Winemakers here stress the importance of skin-contact in preserving the authenticity of certain grape varieties, and it is widely believed that wines made without maceration will lack the full expression of the grape's character and potential. 
Orange wine is undoubtedly a unique and fascinating category in the world of wine. While it has its challenges, wineries Like Litmus and Gerard Bertrand are embracing the art of skin-contact winemaking, adding their own creativity and expertise to an ancient tradition. 
*Proof Insights