Spotlight on Spain
Spain's viticultural history dates back to Roman times, and it boasts more vines than anywhere else in the world. But, compared to the goliaths of France and Italy, it's only become a real player on the world stage in recent years.
Why? Terroir certainly wasn't the problem. From Galicia's shallow rias with their harsh Atlantic breezes to the sun-soaked plains of Valencia, the sheer range of landscapes means that every wine region here can produce something both unique and spectacular. And, maybe because of this, Spain has historically stayed loyal to its indigenous varieties, rather than depending on popular international grapes like Cabernet Sauvignon and Chardonnay to propel it to stardom like Italy or Napa.
When Spain joined the EU in 1986, a flux of modernisation meant that its producers - many of whom worked on small, historic estates - were able to use new techniques to carefully rediscover, cultivate, and produce fantastic examples of these native varieties, to greater success than ever before. Now, Spain's grapes are taking the world by storm, and new DOs are popping up at an exciting rate. Even the quasi-tropical Canary Islands are producing tangy marine whites with success.
So, with Spain at the peak of a viticultural wave, we thought we'd take a delve into some of our favourite regions, and see who's crafting what...
Galicia
Rias Baixas
Physical isolation and poverty meant that this damp, green corner of Spain was ignored by virtually everyone until a few years ago. Most bodegas here are tiny, producing only a few hundred cases of wine annually, and vines are trained high to ventilate them from damp sea breezes that ruin grapes with mildew. Enter Albarino. Thick-skinned and sturdy, its ability to resist mildew while soaking up delicious saline flavours mean it's Galicia's ideal grape, and its delicate, lively and aromatic flavours have quickly gained a cult following. Our favourites? The characteristically zingy, fresh range from Rodrigo Mendez, who farms organically high up in the Galician mountains, in isolated vineyards surrounded by pine forests.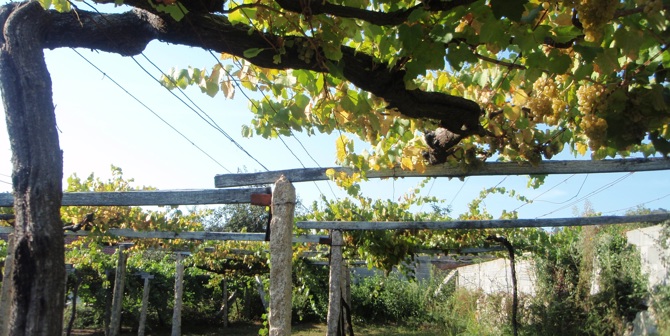 Ribeira Sacra
Further inland lies Ribeira Sacra, the homeland of Galician red. Here the fruity, scented Mencia grape reigns supreme, growing on dizzyingly precipitous slopes that line the Sil and Mino rivers. It is, as described in the World Atlas of Wine, truly 'heroic viticulture'. And heroic indeed is Ronsel do Sil's Maria Jose Yravedra, who has channelled unbelievable passion and energy into her mission of reviving Galicia's forgotten grapes. Her vineyards, located at the very tp of the steep slopes of the River Sil, are packed full of local grapes that translate to beautifully structured wines. Her Mencia is, quite frankly, delicious - brimming with aromas of wild berries, with a peppery balsamic finish.
Castilla y Leon
Rueda
Out of Rueda's 17,000ha of vines, just 500ha are reserved for red wines, with the refreshing, acid-packed Verdejo grape taking centre stage across the region. When Marques de Riscal moved its white wine production here in 1970, the world took note - and the rest was history. Verdejo's fresh, zesty character is now beginning to shine on the world stage, and no winery is showcasing it quite like its primary champion, Cuatro Rayas. The largest producer in the Rueda appellation, the winery boasts a reputation as the benchmark for quality Spanish white - and its excellent Verdejo more than lives up to this.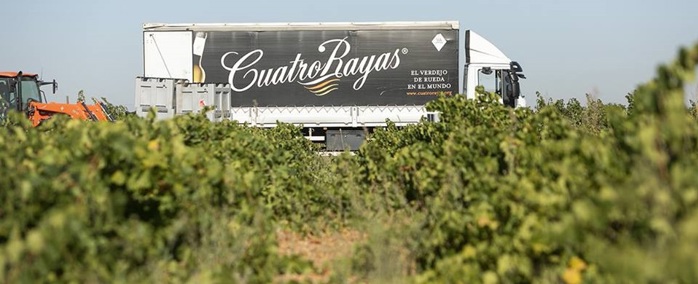 Ribera del Duero
It may be a while before Rioja's star is eclipsed, but Ribera del Duero's certainly on its way to snatching the crown. As with Rioja, Tempranillo is the star of the show, and the region's remarkably cool nights and high altitude translate to an unparalleled savoury intensity of fruit, colour, and concentration in its wines. Although production is expanding rapidly - the DO now boasts over 200 bodegas, up from 24 when it was created in 1982 - historic producers like Bodegas Protos are still leading the charge. Unsurprisingly for a winery whose name means 'first', Protos is the oldest producer in Ribera del Duero, dating back over a century. 'Quality above all' is the motto for winemaker Marilena Bonilla, whose 1400ha of Tempranillo and Verdejo span some of the region's best areas.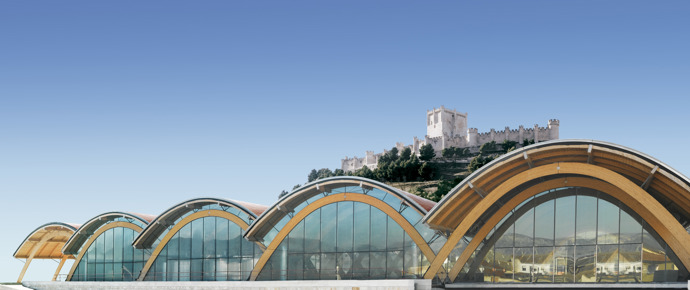 Catalunya
Priorat
It may have been 12th century Carthusian monks who established Priorat's name and vineyards, but it was the intrepid winemakers of the 90s who were to reveal the region's potential. Carinena is one of Priorat's stars, being one of the only varieties to survive Europe's phylloxera pandemic - and oh, does it shine. Dubbed an 'almost chewable essence' *, wines are concentrated and mineral-laden, produced from low yields grown in difficult Ilicorella soils that challenge even the most daring winemakers. Acustic Celler is a haven of indigenous winemaking in the region, and produces some of Priorat's most beautiful gems. Albert Jane Ubeda has an unplugged approach to winemaking, and above all else strives to see terroir shine through in every glass - brilliant, expressive, and refreshingly free of slick, oaky flavours.

East Spain
Valencia
Valencia has been on the map for longer than its northern vinous counterparts, but not for good reason. The region was long relegated to bulk wine production - but now, considerable investment has seen a renaissance in this area. Fruity, stylish reds are now the order of the day, with the Bobal grape producing some of the best - worthy of competing with the super-ripe reds of Napa and Barossa. Toni Sarrion of Bodega Mustiguillo is one of Valencia's champions. Here, to the perplexity and scorn of his local community, he made the decision 50 years ago to focus on Bobal, at the time infamous for its use in low-quality wine production. His efforts paid off. Not only does he craft structured, high-quality wines with undeniable soul, but his winery in Terrerazo has risen to heights so great that it was awarded its own DOP in 2010. 

You may also like: