Exploring Slovenia with Puklavec Family Wines
Slovenia's viticultural story spans millennia. Here, winemaking has been a part of life since Celtic and Illyrian tribes roamed the land, stretching back even further in history than the Roman-influenced boom of viticulture across Europe.
Yet more recently, Slovenia's narrative as a winemaking country hasn't been an easy one, to say the least. Under Yugoslavian rule, the advent of socialism saw many historic family vineyards transferred to the ownership of the state, whose hands they were to remain in until the collapse of the iron curtain some 45 years later. Operating in collectivised co-operatives, focus switched to low-quality, high-yield bulk wine production - but all was not lost. Upon Slovenia's declaration of independence in 1991, a new lease of life was breathed into the country's wine trade.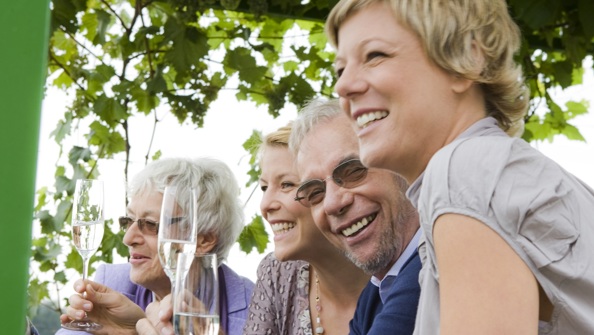 The Puklavec family were one of many whose vineyards were seized 
It was then that the Puklavec family reclaimed their birth right, buying back the vineyards that had first been cultivated by Martin Puklavec in 1934, and kickstarting their winemaking story all over again. In the decades that followed, Puklavec Family Wines has grown to be one of Slovenia's leading wineries, working with growers from the co-operative to create quality, terroir-driven wines. Based in the historic viticultural region of Jeruzalem, across the hills of Ljutomer-Ormoz, they have taken significant steps to ensure this phenomenal terroir receives the global acclaim it deserves, investing in state-of-the-art technology, modern winemaking techniques, and dedication to the utmost quality. 
We caught up with Tatjana Puklavec, granddaughter of Martin Puklavec and daughter of current owner Vladimir, to find out more...
In your opinion, what sets Slovenia apart as a winemaking country?
For being such a small country, Slovenia offers a huge range of grapes, wines and styles! Usually, when I am asked what Slovenian wines have in common with each other, I answer that the only thing they have in common is that there's nothing alike about them.
The terroir is so diverse, and so are the wines made here. Slovenia is the cradle of orange wine, and offers amazing, creative approaches to winemaking. Slovenian wines are diverse as their landscape.
It has been said that Ljutomer-Ormoz has an ideal climate for grape growing - what other regions in the world would you say it is similar to?
We usually refer to New Zealand and Burgundy when it comes to explaining more about our terroir. Also, there are similarities to Austria, which is right across the border.
You now produce red wines in Macedonia too - what was it about this country that made you want to expand there?
Yes, we produce Cabernet Sauvignon, Merlot and Vranec in the Tikves wine district. We were looking for a place where we could produce red wines in a similar style to our whites, with the same balance of price and quality that our customers expect. We found this in the hills of Negotino, where we opened our winery in May 2019.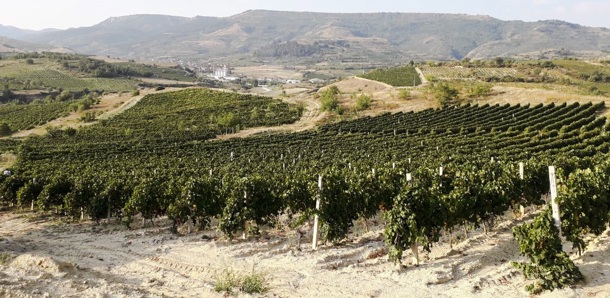 The family have now expanded their operation into Macedonia
What would you say is the driving philosophy behind Puklavec Family Wines?
My grandfather's vision was to share wines from Slovenia with the world. Our approach to this day is modern, hands on and market driven. We want to produce wines that the market enjoys, with the best possible price/quality ratio. We are mainly driven by innovation, and focus on detail. and we love to surprise! 
For those just getting to grips with Slovenian wine, which wine from your portfolio would you recommend starting out with, and why?
I would suggest starting out with our Sauvignon Blanc and Furmint blend from Ena, Dva, Tri. Our wines are fresh, fruity and mineral, and I believe that this wine represents the Slovenian style perfectly!
You may also like: