Stars of sparkling: the Ferrari Trento story
Hear the words 'Italian sparkling', and Prosecco, Franciacorta, or even Lambrusco may be the wines that spring to mind. But scores of wineries across Italy have been crafting other quality fizz for decades - and none embody the spirit of Italian winemaking quite like Ferrari Trento. 
Ferrari's story dates back to 1902, when a young Italian oenologist named Giulio Ferrari made his first trip to Champagne. Struck by the famed French region's geographical similarities to his native Trentino, he started to realise the Trentino mountains' extraordinary - yet untapped - potential for growing Chardonnay. So began a lifelong dream: to create an Italian wine in the traditional method, that could hold its own against the world's finest Champagnes. 
'Art in the bottle'
On returning home, Giulio immediately got to work, planting some of Italy's first Chardonnay vines in the mountainous Trentino vineyards. His optimism grew daily - despite scepticism from those who thought he had lost his mind, given that Trentino's wines at the time tended to be affordable, unaged, and primarily served 'vino sfuso' (from a tap). Lees ageing and disgorgement were barely scratching the rada, much less seeming like a viable idea for anywhere outside Champagne. 
Yet, this scepticism proved unfounded. The first Ferrari wines were a resounding success, expressing a kaleidoscope of flavour, fragrance and complexity that proved both the power, and potential, of Trentino Metodo Classico wines.
Seeing his success, others followed in Giulio's footsteps: Trentino today has the largest area of Chardonnay plantings in the whole of Italy, as well as its own DOC. TrentoDOC was established in 1993, and is devoted exclusively to Metodo Classico winemaking.
Onwards and upwards
The Lunelli family took over the estate in 1952, and have taken huge leaps in preserving its 'soul', while keeping it as ahead of the curve as it was at its inception. In their own words, Ferrari today 'pride [themselves] on the ability to preserve the past and present, while preparing for the future'.
All vineyards were certified organic in 2017, signifying Ferrari's commitment to creating, and sustaining, a 'harmony between men and nature'. But they haven't stopped there. Ancient agronomic practices such as the use of green manure have been reintroduced throughout the winery, while all workers and growers are required to operate under a strict protocol of sustainability. 
Now, with climate challenges on the horizon, the winery are looking to resolve impending issues in the most natural ways possible. In a pioneering effort in the region, teams are experimenting with planting vines at higher altitudes to protect grapes from the effects of climate change, guaranteeing characteristic freshness and acidity in their wines, even as the snow disappears from the caps of the surrounding Dolomites.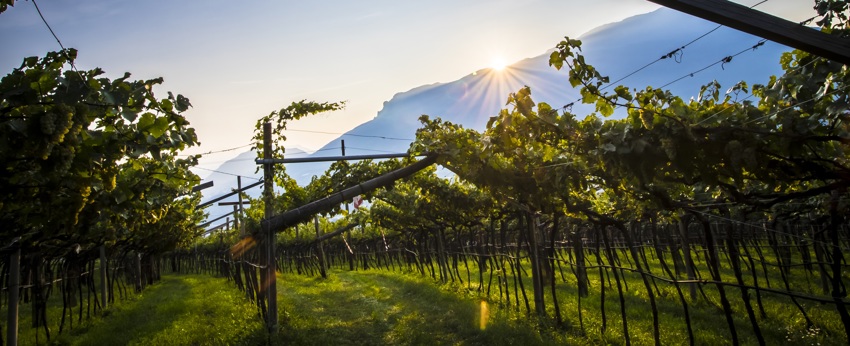 The Ferrari lifestyle
The Ferrari name today has become synonymous with celebration, luxury, and quality sparkling wine. The wines can be found at scores of highbrow events, from the runways of Milan to the Emmy Awards, from Olympic medal ceremonies to - it's rumoured - Elton John's legendary parties. 
Their scores of awards - the most recent being 'Sparkling Wine Producer of the Year' at the Champagne & Sparkling Wine World Championships 2019, where two of their 'Perle' range also scooped Best in Category - have established Ferrari as not only a national icon of quality Metodo Classico sparkling, but a pinnacle of winemaking in the country. 

You may also like: