Exploring Europe: Lesser-known wines for your list
Although many things have changed this year, one trend has remained steadfast: experimentation. Increasingly, consumers across the UK are exploring new flavours and styles, as interest in authenticity, diversity, and culture in drinks products continue to grow.
Finding exciting new products is what we do best at Bibendum - and luckily, our excellent producers are always on hand to introduce us to fantastic indigenous grapes, lesser-known styles, and traditional treats that don't always get the attention they deserve in the UK market. We took it upon ourselves to taste through our portfolio, and share some favourites...
Marvellous Macedonia: Vranec
Vranec, indigenous to the Balkans, is responsible for some of the best reds from this region. Translated, Vranec means 'strong, black and powerful stallion' - appropriate for a grape that produces wines abundant in intense fruit flavours, powerful tannins, and forceful acidity. Although not the easiest wine to palate when young, over time, its full body and wild berry aromas mellow into black fruit, cinnamon spice, and a smooth finish punctuated by rich chocolate and liquor notes.
The Instinct Vranec from Puklavec Family Wines is a perfect example. A dark, ruby-coloured red crafted from 30 year old vines, it displays a fruit-forward character balanced by spice on the nose, and is rich and full-bodied on the palate, with soft, supple and elegant tannins. 
Food pairing suggestion: Game, barbeque and smoked meats - anything with enough flavour to stand up to the wine.
For fans of: A great option for Bordeaux blend lovers.

Portuguese Perfection: Vinho Verde
Translating literally to 'green wine' in reference to the freshness and youth of the wines, Vinho Verde is a DOC within Portugal's Minho region, located in the far north of the country. Wines created here are released between three to six months after harvest, and are notable for their slight effervescence, light body, and fresh, fruity flavours of grapefruit, lime and orange flower. Predominantly crafted from Alvarinho and Loureiro grapes grown on the coast, many of the best examples often display a notable saline minerality. 
The Conde Villar Vinho Verde Branco from Quinta das Arcas is one of our favourites, offering tropical notes of pineapple and mango alongside the characteristic citrus flavours of the wines from this region. With a soft minerality, it is well-balanced with a medium-structure.
Food pairing suggestion: The term 'what grows together, goes together' is perfectly fitting here. Seafood, sushi and white fish dishes are all a great match. Lightly spiced Thai dishes could also work.
For fans of: Its light effervescence makes it reminiscent of frizzante sparklers.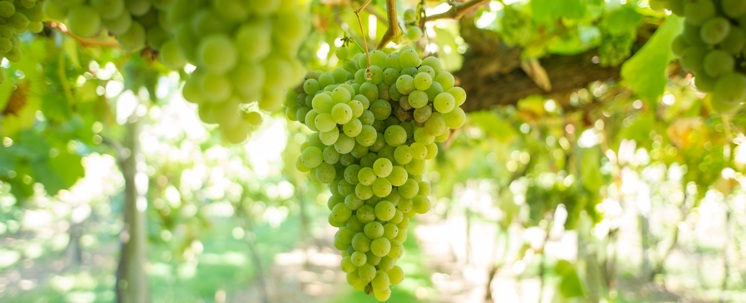 A French find: Vin Jaune
Similar in style to dry fino sherry, Vin Jaune is a non-fortified wine from France's Jura region, made from the Savagnin grape. Vin Jaunes are aged in oak barrels for a minimum of six months, under a flor-like cover of yeast called a 'voile', which gives rise to its distinctive oxidative character. Many vin de jaunes boast walnut aromas known as 'le gout de jaune', as well as flavours of burnt bread, dried fruit, and spice. Unsurprisingly for a wine with 'jaune' in the name, it's a distinctive yellow colour and has fantastic ageing potential - rumour is, this is a wine that will age well in bottle for up to a century. 
For a Vin Jaune with true style, try the Vin Jaune Arbois from Domaine de la Pinte, winner of a coveted Critic's Choice medal at this year's SWA awards, where it was described as 'brilliantly fresh and uplifting', with an 'incredibly powerful nose[…]with dried apricot and almonds shining through[…]backed up by bitter lemon rind and marmalade, and cut with salinity'.
Food pairing suggestion: Savoury foods typical to Jura work best with Vin Jaune, such as chicken cooked in wine sauces, or Comte cheese.
For fans of: Dry fino sherry

A Greek Gem: Assyrtiko 
Greece's most well-known white wine grape, Assyrtiko is native to Santorini, where it flourishes in the island's volcanic soils. In recent years, plantings of the grape have steadily grown across Greece's mainland, where the resulting wines retain the bone-dry acidity of Santorini Assyrtiko, but are rounded out with greater fruit notes, and increased texture and density. Even when ripe, Assyrtiko is notable for not losing any of its acidity. Mainly used for the production of dry white wines, some producers are now experimenting with drying these grapes to create sweet varieties. 
We're big fans of the Abaton Mount Athos White from Tsantali. A beautifully balanced example of mainland Assyrtiko, it's rich in floral and citrus aromas, with botanical undertones that lead through to a bright, fruit-forward palate that's full of freshness.
Food pairing suggestion: Grilled fish and seafood 
For fans of: Sauvignon Blanc, Gruner Veltliner, or Albarino.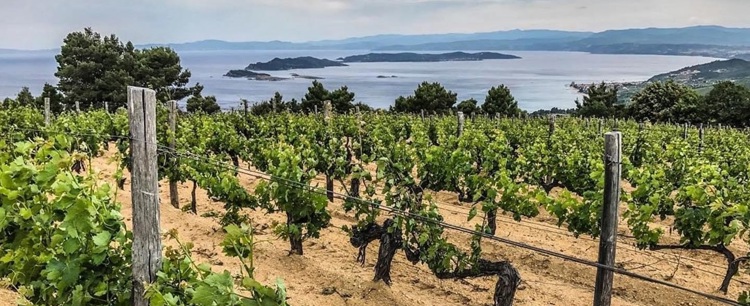 You may also like: