The light at the end of the tunnel: new producers for your reopening lists
If you're anything like us, you'll have been internally cheering since the government's announcement that hospitality doors will gradually be allowed to reopen from April on. So, with the light at the end of the tunnel inching ever closer, we're bringing you three brand-new producers, perfect for sprucing up your wine list.
With spring, summer, and beer gardens aplenty on the horizon, these are producers to bring a touch of sunshine into your wine list, blast away the unpleasant cobwebs of the past year, and provide your customers with the perfect drink to accompany a return to normality. Read on to see who's joined the portfolio...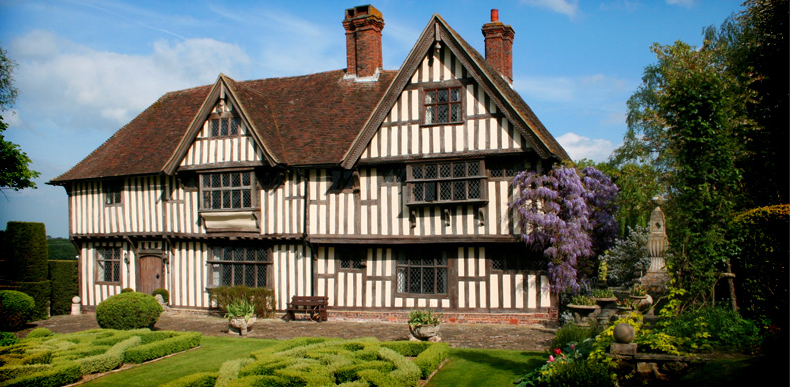 Richard and Leslie Balfour-Lynn launched their winery from their country estate
'Napa in England': Balfour Wines
Not for nothing did Oz Clarke say of Hush Heath Estate, home of Balfour wines, "It could be Napa Valley, rather than England." Although Richard and Leslie Balfour-Lynn's winery set out as a small passion project - barely a handful of vineyards on their country estate - this stunning winery now sprawls over 400 acres of Kent's rolling hills, and is one of the most important proponents of wine tourism in the country.
Estate aside, the wines are the real star of the show here. Ditching his city job after the 2008 stock market crash, Richard had barely begun pursuing winemaking as a full-time career before his 2004 Balfour Brut Rose stormed the 2008 IWC Awards, knocking several more established wineries' offerings out of the its way as it scooped the coveted Best English Wine trophy. Fame followed; from being an official wine partner at the 2012 London Olympics, to serving the first English wine ever on a first class BA flight, it quickly became clear that Hush Heath Estate and its Balfour range were here not only to stay, but to conquer. 
Nowadays, Balfour wines fly the flag for English viticulture across the globe, and every year thousands visit the winery to enjoy stunning vineyard walks, ancient woodlands, and tastings of some of the very best the UK has to offer. Freshness and precision are hallmarks of the Balfour range, and a distinctively British bouquet of balance, vibrant acidity, and elegance shines through in these personality-packed wines.

The Okanagan Valley is one of the world's most exciting terroirs 
Canadian champions: Mission Hill 
When a winery is named its country's 'Winery of the Year' a whopping six times, you know it's time to take notice. Mission Hill, though, doesn't rest on its laurels. In fact, it's all go for this boundary-pushing pioneer of the Okanagan Valley, whose quality winemaking is recognised globally for revolutionising perceptions of Canadian wine. 
Although the Okanagan Valley was largely unknown as a viticultural region when founder Anthony von Mandl stepped up to the challenge of launching a winery there, he knew that it would be a success. Why? Well, boasting possibly the most diverse soil of any wine region, the valley's optimal climate sees it receive three hours more sunlight each summer day than California's Napa, balanced by cool nights and minimal rainfall. Which, all in all, sets it up to produce some pretty phenomenal wines.
In just over three decades, Mission Hill's dedication to sustainable farming, organics, and cultivating this extraordinary terroir has led to a staggeringly impressive portfolio. The winery is often hailed as 'Versailles of the Valley,' producing Bordeaux-style reds alongside elegant Pinot Noirs and aromatic whites that have, over the years, amassed a bevy of awards too long to list. Every wine captures its vineyard's unique, distinct geology and microclimate, amplifying the subtle differences of each site in the region.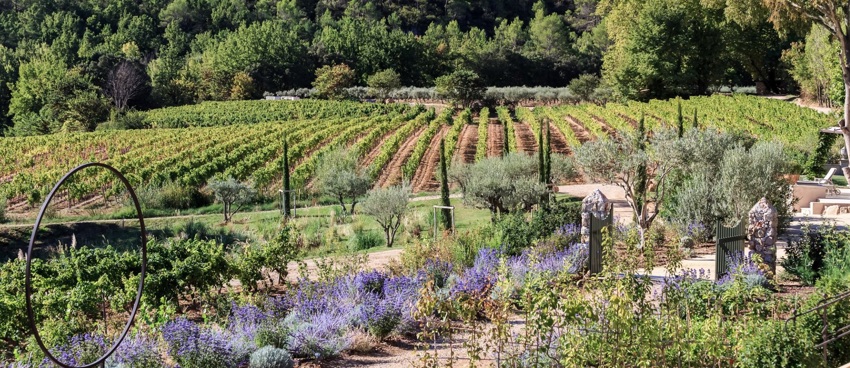 Lavender fields and pine forests shelter the vineyards at Chateau de Berne 
Provencal perfection: Chateau de Berne
Nothing goes with summer sun quite like Provence rose, and no-one is as quintessentially Provencal as Chateau de Berne. Nestled in the undulating hills of the Haut Var, this historic estate boasts south-facing vineyards that receive up to 3000 hours of sunshine a year, sheltered by stretches of pine forest and lavender fields as far as the eye can see.
But this idyllic corner of the world has been producing wine long before Provence rose shot to popularity on UK shelves - and even before the fruits of Bordeaux and Burgundy made it to these shores. Located on the Aurelian Way, a Roman road linking Italy and Spain, Chateau de Berne was an important trading post for wines over two millennia ago. And while Roman wine merchants may be a thing of the past, wines of exceptional quality - good enough to be transported to Italy, Spain, and beyond - remain.
Although the estate produces whites and reds, it is their roses that take centre stage. Crafted from vineyards in organic conversion, Chateau de Berne's team of expert viticulturalists blend tradition with modern techniques to produce a range of elegant rose wines that balance rounded acidity with subtle fruit, and embody the inimitable personality of Provence.
You may also like: