Bibendum's Homegrown Heroes: Part 1
Whether or not you've jumped on the English wine trend yet, the numbers are there, and they're undeniable: this homegrown sector is flourishing like never before.
From England's rising temperatures, now elevated to the level of Champagne at its golden age, to the millennial drive to 'shop local', there's every reason to believe that the wines grown in UK vineyards will soon be a popular choice amongst every demographic.
But of course, what's a trend without quality producers, entertaining stories, and some incredible wines to back it up? That's why we're incredibly proud of our English wine portfolio, which encompasses the very best of what this viticultural haven has to offer. Packed full of distinct characters, rising stars, boundary-pushing pioneers and globe-trotting fashionistas, this is a family of producers with real style. Read on to meet the first bunch below...
Take one successful businessman, mix with rumours of fantastic things happening over at Nyetimber, and add in one hell of a vineyard site - and what do you get? The answer would be Ridgeview, the celebrated star of English wine. When Mike Roberts left the corporate world of computing behind in 1995, his longstanding love of Champagne - and his belief that, in a decade, England could be producing wines just as great - led him to launch his own retirement project winery in one of the most beautiful spots in the South Downs. Seriously - there's no view like it.
Mike kept things traditional, planting only Champagne grapes with the expectation of making maybe 20,000, or 30,000 bottles a year. He may have slightly underestimated his talents. Ridgeview's first vintage won the UKVA's Award for Best English Wine in 2000, and was presented at the International Cool Climate Symposium in the same year, propelling the winery to fame. Now run by Mike's children, Tamara and Simon Roberts, they are one of the first English wine brands most newcomers to the category get to try. Awards, TV starring spots and tourism combined means that everyone wants a piece of Ridgeview - and that's exactly how they like it.
Combine French ideals with quintessentially English winemaking, and Coates & Seely is what you get. Nicholas Coates and Christian Seely may be typical English gentlemen, but they're always mindful of the Champagne-infused inspiration that propelled English wine into the stratosphere of success in the first place. But they're not content for the French to rest on these laurels. It's very much a case of 'Watch out, Champagne - Coates & Seely are coming for your crown'.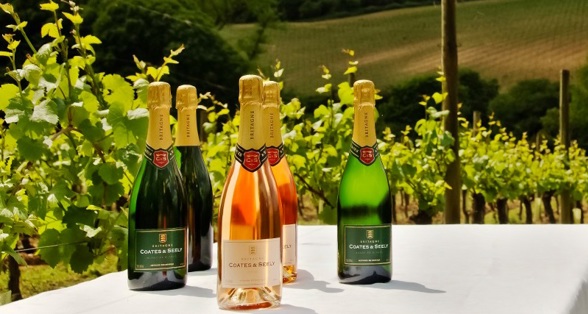 Although they're content to humorously acknowledge the influences of Champagne on their traditional method sparklers - the wines are affectionately labelled 'Method Britannique' - Coates & Seely's unrelenting quality comes from their consistently brilliant grapes, grown on pure Hampshire chalk, and their long-term ambition is to be the very best in the world. They're not afraid of leaning on French ideas to help them get there, though, whether it be fermenting their wines in revolutionary concrete eggs, or sourcing their winemaking team from Champagne. 
Not for nothing did Oz Clarke say of Hush Heath Estate, home of Balfour wines, "It could be Napa Valley, rather than England." Although Richard and Leslie Balfour-Lynn's winery set out as a small passion project - barely a handful of vineyards on their country estate - Hush Heath now sprawls over 400 acres of Kent's rolling hills, and is one of the most important proponents of wine tourism in the country.
Estate aside, the wines are the real star of the show here; fresh, precise and distinctively British, with vibrant acidity and an elegance that shines through the personality-packed range. Ditching his city job after the 2008 stock market crash, Richard has barely begun pursuing winemaking as a full-time, rather than part-time career before his 2004 Balfour Brut Rose stormed the 2008 IWC Awards, knocking several more established wineries' offerings out of its way as it scooped the coveted Best English Wine trophy. Fame followed; from being an official wine partner at the 2012 London Olympics, to becoming the first English wine ever served on a first-class BA flight, it quickly became clear that Hush Heath Estate and its Balfour range were here not only to stay, but to conquer.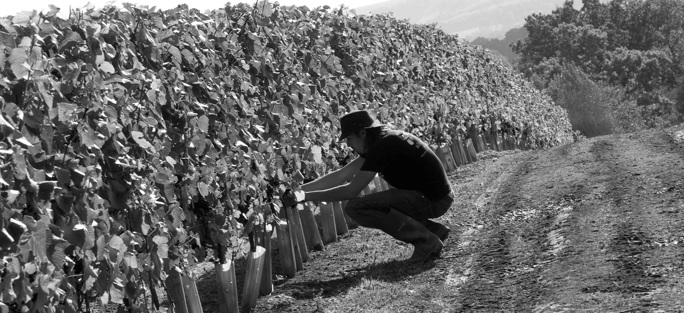 Champagne has Dom Perignon, Napa has Robert Mondavi, Bordeaux's got - well, where do we start - and England has Nyetimber. Long story short, we might have English wine without Nyetimber, but there's no guaranteeing it would be anywhere near as established if Chicago natives Stuart and Sandy Moss hadn't done the unthinkable in 1987 and planted grapes instead of apples (yes, really - the Ministry of Agriculture did tell them to do this instead. Just imagine - Nyetimber Cider). But, as Stuart said, they didn't move 4000 miles to grow apples. And in their eyes, England's climate looked just as promising for vine growing as Tasmania, Canada, or Elgin's. All regions which were making wine with reasonable success.
Everyone may have thought that their Pinot Noir, Pinot Meunier and Chardonnay vines wouldn't ripen, but they did, and carried on doing so. And, gradually, the Mosses won the critics over, in a phenomenon dubbed the 'Nyetimber Effect'. Gold medals and trophies followed, not least the 1992 Blanc de Blancs being named the Best English Wine by the IWSC. Not to be beaten, the '93 Classic Cuvee went one step better and won Best Sparkling Wine in the World. Even Queen Elizabeth and Prince Philip enjoyed a glass for their Golden Wedding Anniversary - and you can't get a better recommendation than that, can you? The Nyetimber Effect has continued. Ask any English winemaker today about their influences - and we'd bet that every one of them mentions Nyetimber. Not bad going, really. 
You may also like: