The Bibendum family is expanding... meet the new additions
As we head towards the festive season, it's time we introduced the latest additions to our portfolio. From Portuguese trailblazers and award-winning Antipodean stars, to some eclectic wineries turning the wine world on its head, we couldn't be more excited about the latest producers to join the Bibendum family.
We could wax lyrical about how fantastic this new line-up is - but why would we, when you could meet them for yourselves? Read on to get acquainted...
The rising stars of Portugal
Prestigious Portuguese organic and biodynamic viticulture experts
Winemaking has lain at the heart of Casa de Mouraz since the 12th century, when Cister monks first planted vines around the monastery of St. Pedro de Mouraz. The world may since have moved on, but for Antonio Lopes Ribiero and Sara Dionisio, there is value in the past. Using the original farming practices of the monks, they converted their vineyard to organics in 1997 - making it the first in the Dao to achieve certification - and have since converted entirely to biodynamics. Even the division of their vineyard - 10 separate parcels, dependent on soil type - is exactly the same as it was over 500 years ago. With the help of a little modern technology in the cellar, the wines are phenomenal: pure, clear, and pleasurable.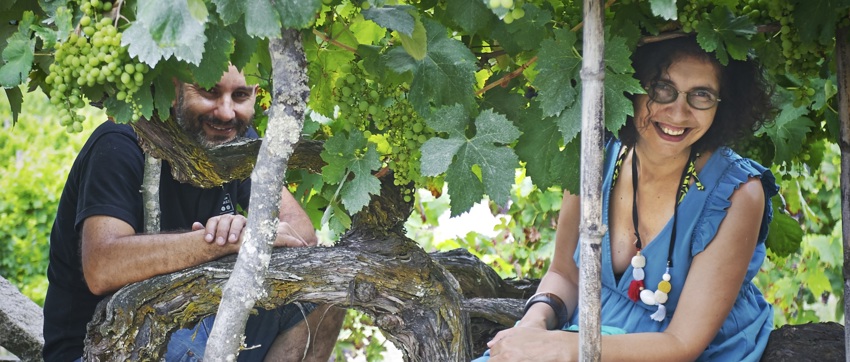 Antonio Lopes Ribiero and Sara Dionisio, owners of Casa de Mouraz
Champions of Portuguese identity with pride, passion, and purpose
When this patriotic producer claims to be one of the biggest proponents of Portuguese identity, it's not joking. Abegoaria owns vineyards across Alentejo, Douro, Lisboa, Tejo, Dao and Vinho Verde, and works consistently to 'restore the worth' of genuine, local products across the country, from meats, to cheese, to wine. But, regardless of their location, their message and goals stay the same: preservation of Portuguese identity, producing wine in a sustainable way, and empowering local people. The Flor de Lisboa range are the real stars of the show; fantastically fruit-forward, great value for money, and produced in the centre of Torres Vedras, Lisbon.

Indigenous grapes are the order of the day at Abegoaria
Wines from Down Under
Stars of Tasmania, and Australia's most awarded sparkling wine producer
When Ed Carr kickstarted the Arras story back in 1988, his philosophy was simple: create an exceptional sparkling wine, from Tasmania, that would hold its own against the world's best. Over 100 trophies later - enough to gain him the title of Australia's most awarded sparkling winemaker - it's safe to say that he succeeded. By sourcing fruit from across Tasmania's premium cold climate regions, Ed ensures the Arras range exude all the purity and nuances of character one would expect from ancient soils and pristine environments. The range, alongside Ed himself, can largely be credited as hugely influential in propelling Tasmania to global recognition and renown - not least their Grand Vintage, which has very limited stock, and is only produced in truly exceptional years.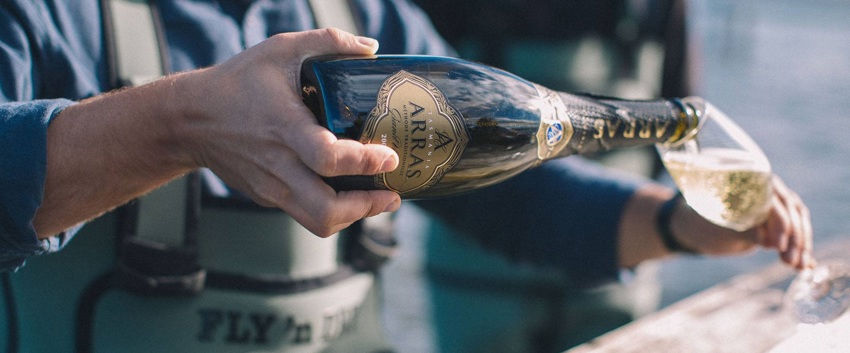 The House of Arras range are amongst Australia's most-recognised sparkling wines
A crusading champion of ultra-premium Australian wines from 'distinguished vineyards'
Petaluma's philosophy comes down to one thing: that to make the best wines, you need to plant the right grapes in the right places. This is what it calls the 'distinguished vineyard' philosophy, and it's one that's seen Petaluma expand operations from their heart in the Adelaide hills, out to Coonawarra and Clare Valley - all in the name of creating the perfect wine. Their Yellow Label range contains some of Australia's most approachable premium wines - and now, their White Label offers consumers across the board access to the Petaluma skill, passion, and quality.

Petaluma's stunning vineyards span a huge number of regions and terroirs
Cool-climate Pinot Noir and Chardonnay, crafted from the Mornington Peninsula's oldest vines 
The Mornington Peninsula today might be one of Australia's most lauded regions, but back when Brian Stonier first planted Chardonnay vines in 1978, no one was paying it much attention at all. In fact, Stonier was to become one of the very first wineries in the region - and one that drove the world to sit up and take notice. Pinot Noir and Chardonnay have always been a focus for Stonier, whose global popularity has been built on these grapes, the cool maritime climate of Mornington Peninsual bringing their stellar single variety wines to life.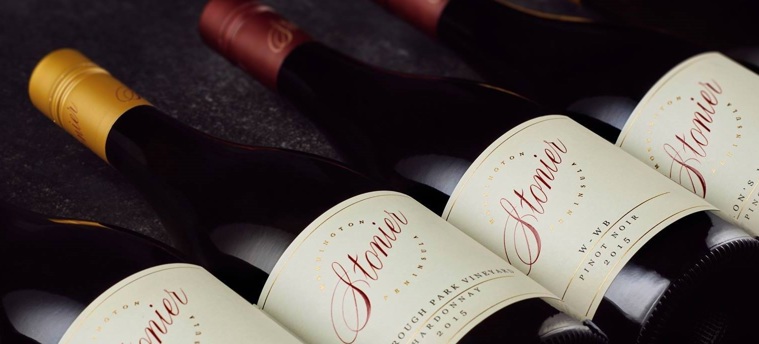 The Stonier wines helped propel Mornington Peninsula to global recognition
Australia's most recognised accessible luxury sparkling wine
At the heart of the Croser story is a region, a dedication to hand crafting, and an enduring belief that Australia could create something truly world class. When Brian Croser first arrived in the Adelaide Hills, he immediately recognised the power and potential of the region, realising that there he could create something to rival Champagne: stylish, uncompromising, and magnetic. Croser works with a single-minded pursuit of quality; everything is done by hand, in the traditional methods of Champagne.

For Adelaide Hills-based Croser, crafting excellent, luxurious sparkling wine is a way of life
Industry movers and shakers
Unapologetically colourful and fun, and turning the English wine industry on its head 
The grapes used to craft Harlot's fantastically fun bubbles may be classical English varieties - but that's where tradition ends for this Kentish rebel. 'Loud and proud' is how Harlot describes itself, and that couldn't be more accurate; currently focusing on Charmat method sparkling, this winery is here to shake up the traditionalist English industry with their Brut and Brut Rosé.

 Harlot's boundary-pushing design and Charmat method wines are turning the industry on its head
Regional Champions
An Austrian legend, leading the country's way towards organic viticulture 
When a country is stepping into the limelight like Austria has done in recent years, there's no one better to lead the way than a winemaker whose viticultural family history spans generations. Enter Markus Huber, 10th generation of the Huber family of Traisental, whose name is synonymous with premium Austrian wine. Markus continuously works to push boundaries and improve operations at his premium cool-climate winery, and ecological viticulture is a key philosophy. 15% of the vineyards are organically certified, and their goal is to become fully carbon neutral within the next five years. What can you expect? Fruity, spicy Gruner Veltliners, and juicy, mineral-rich Rieslings - uniquely crystal-clear due to the limestone soils on which they grow, and some of the very best of Austria.

Premium cool-climate region Traisental is home to the Weingut Huber estate 
Champions of Gruner Veltliner, produced by two of Austria's winemaking greats
When winemaking icons like Lenz Moser and Markus Huber - two of Austria's greats - join forces, you know what they produce will be something to make the world take notice. That's exactly their goal with New Chapter. Lenz and Markus aim to revolutionise Gruner on the international market, and establish it as Austria's ambassadorial grape. How? Through great vineyards, expert viticulture, and a sprinkling of experimentation, they have crafted a delicate Gruner with notes of gentle field herbs, hints of apple and guava, and a tinge of smokiness.

Lenz Moser (left) and Markus Huber (right) are two of Austria's most famous winemakers
Fantastic, ethical wines from South Africa's Swartland region
Named for the native rhinoceros bush that turns black after rain, the Swartland region is just 65km north of Cape Town, and specialises in making rich, fruit-driven wines from South Africa's famed varieties: Shiraz, Pinotage, and Chenin Blanc. The Gabb family's viticultural expertise has led them to take advantage of the hot, dry climate, planting hardy and drought-resistant bush vines. Alongside producing excellent wines, the winemaking team also work to conserve critically endangered species in the area, restoring indigenous plants, converting to solar power, and achieving Fairtrade certification. 

The beautiful Swartland region produces rich, fruit-driven wines 
You may also like: