10 minutes with Caroline Frey, Jaboulet
Winemaking may be in Caroline Frey's blood - she comes from a long family history of winemakers famed for their work at Bordeaux's Chateau La Lagune - but, according to her, the quality of her wines is entirely down to the land on which they grew.
Organics and biodynamics have long been a key philosophy in Caroline's winemaking, both in Bordeaux and at Paul Jaboulet Aine in the Rhone, where her practices are credited with completely restoring this once-ailing estate. Now, Jaboulet's wines are renowned as amongst the best in the world, and Caroline herself viewed as one of France's most exciting young winemaking talents.
We took ten minutes with Caroline to discuss her belief in mindful philosophies, find out what impact they have, and how she hopes organics and biodynamics will help Jaboulet weather the storm of climate change...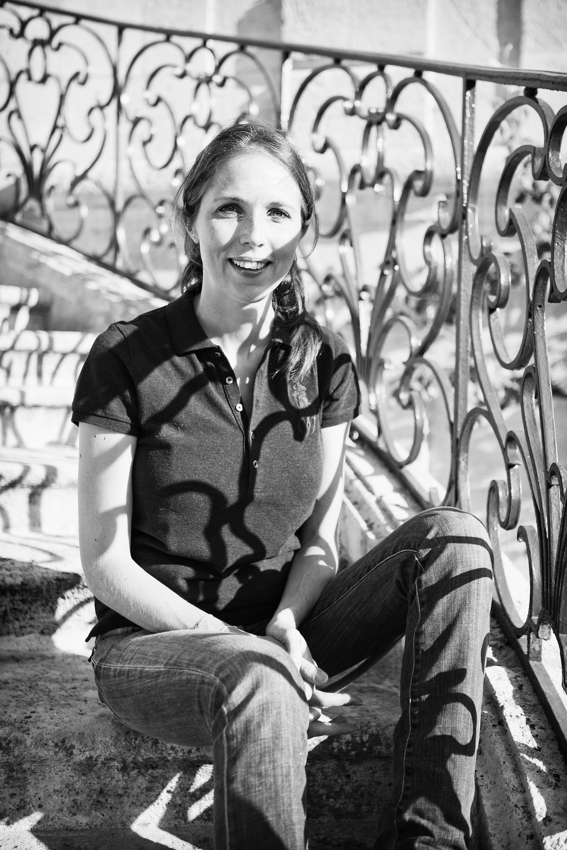 When did you first take on the challenge of implementing organic and biodynamic practices at Jaboulet?
We started the organic transition 15 years ago, and did it step by step with the team. We did a lot of experimentation first, to be sure this was right for the vineyards and the grapes, and that it improved the wine. We were looking for an improvement of the taste and identity of each wine - a better expression of terroir. 
So, we started with organic viticulture in 2006. It's a more natural way to work with soil, plants, and wine, and then very naturally, we came to biodynamics - we have a very strong conviction that we need to work in harmony with nature, and not fight against it. 
You have winemaking experience in both the Rhone and Bordeaux - do you need to adapt the practices you employ to suit each area?
The global approach is the same, working in harmony with the vines, but of course each place is very different. Even in the same area, we have separate approaches for each vine and each plot. The weather is very different too - we have much more rainfall in Bordeaux - but there, it's easier to work in the vineyards, because they are all around the chateau, whereas at Jaboulet it's a lot of small vineyards spread from Cote Rotie to Cornas. So yes, it's a separate approach and we use different plants, different biodynamic preparations in every place.
Conditions across France, and in the Rhone, have been unpredictable this year - how have you found them?
The past week has been crazy in the vineyards, with all the rainfall!* But just a few weeks earlier, we were worried about dryness, because we didn't have any rain at the beginning of the year - then it was very heavy for two or three weeks. We had to adapt! It took a lot of organisation within the team, as we needed to work the vineyards multiple times per week, to do treatments with copper and plants like horsetail or nettle. Sometimes, we had to ask people to work on Sundays or bank holidays. But the only way to be successful with biodynamic viticulture is to be able to work in the vineyard at the perfect time - in between rainfall, because the products we use will be washed away by rain.
Global warming is having a huge effect on many of our producers, especially ones in France. What changes have you noticed, and what is the Jaboulet team doing to work against these?
The most important thing that we need to pay attention to is the health of the soil. With long droughts or heavy rainfall, if the soil is in good health and has good levels of humus (the part of the soil able to retain water, and release it when needed), then we see better resistance during changing climactic conditions. That's why biodynamics are important to us - we have done a lot of experimentation and comparison with organic and biodynamic viticulture, and we have observed over several years that with biodynamics, the soil has more humus, and is healthier. It's able to retain and release more water during droughts. When the soil is healthy, the vine is able to keep a good cycle until harvest, and feed the fruit - that's where good quality grapes come from.

Taking care of the earth is an important aspect of Caroline Frey's winemaking philosophy
What are your hopes and expectations for this year's harvest?
It's very difficult to say right now! As I said, a few weeks ago we were expecting a very dry summer, with a very early harvest. All the team is now on holiday because we were expecting harvest mid-August - but with the weather in the past week, the rainfall and very cold temperatures, everything has slowed down a lot. We don't really know how the vines will evolve and how the maturity is going to be, so we are expecting a later vintage than we did before. But, it's difficult to say.
Do you think that in the future, we'll see many more wineries convert to organics and biodynamics?
I don't know if people are going to move to organic or biodynamic, but I'm sure that the only way to face global warming, and the heavy rainfall, the long droughts - the only way to face these climactic conditions is to be very careful with the quality of the soil. Perhaps it will be different from organic or biodynamic, but the idea will be the same - to take care of the soil.
Your most famous vineyard is the Hermitage La Chapelle - what is it about this place that makes it stand out so much?
I think the story of this place, its geological story, is really unique. Hermitage is a crossroad between two mountain ranges, the Alps and the Massif Central, which have very different geological stories - and that's why we have such a high range of terroir here, in this small hill. Hermitage is 130ha, so it's a small appellation, but here we have granitic soil, we have pebbles that come from the Rhone River and the glacier. There are many different soils, different altitudes, different sun exposures - it's a kind of patchwork. We are very lucky to cultivate vines on all these different places, and so La Chapelle is a blend of all those terroirs, which is why the wine is so unique. I think it's a great story, and everything comes very naturally from these complexities of terroir.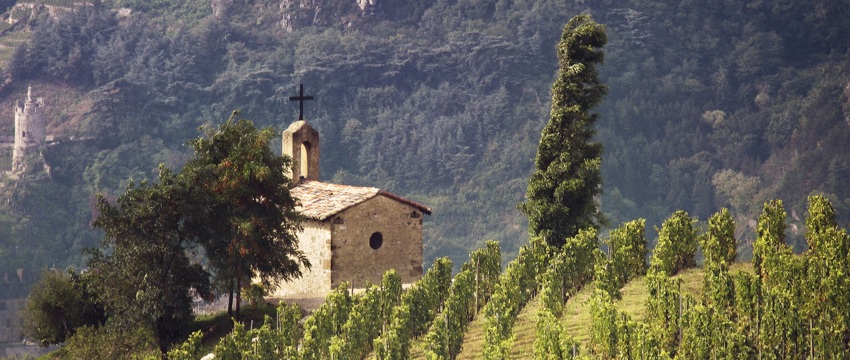 The Hermitage La Chapelle vineyard is one of the best quality sites in the Rhone
What's your favourite wine from your range?
Oh, that's a difficult question! I think it would be La Chapelle, of course, but it's difficult to choose one vintage... I think that today, I love two vintages, the 1989, and 1991. The 1991 paints a beautiful picture of La Chapelle. Of course, I would also be curious to drink one of my vintages. They are still young, but 2016 is beautiful - I'm very proud of that one! 
You may also like: