Mindful Winemaking
Mindful Winemaking is based on the belief that great wines are made in the vineyard rather than in the winery. It's something we're pretty passionate about, which is why we're focusing on our Mindful winemakers for the whole of April, May and June.
The 12 producers we're highlighting are a varied bunch. Many of them use organic, biodynamic or sustainable practices. Some are certified, some are not. But what unites them is a respect for their land, people, animals, and the environment. They are committed to putting back what they take out and to leaving the land in a healthier state for future generations.
So, why Mindful and why now?
The 'clean eating' movement has made people increasingly conscious about the quality of what they consume, and the threat of climate change has sparked a growing interest in the environmental impact of how it's produced. Add to this a desire for authenticity, craft and a good story, and these wines are a selection that tick every box.
The proof's in the numbers!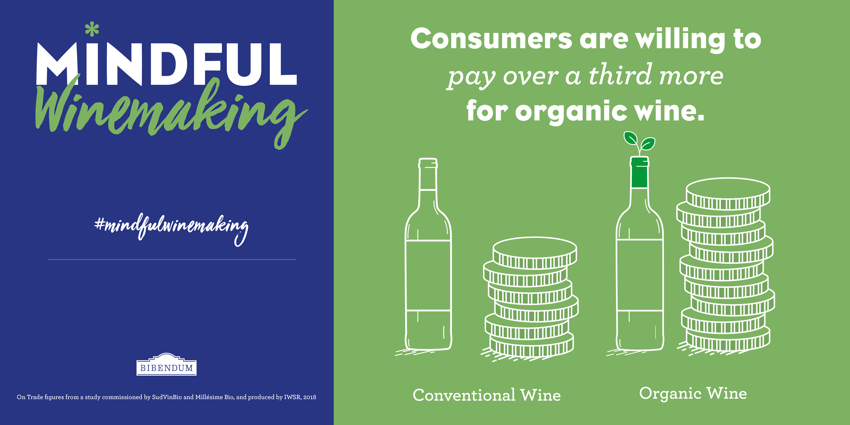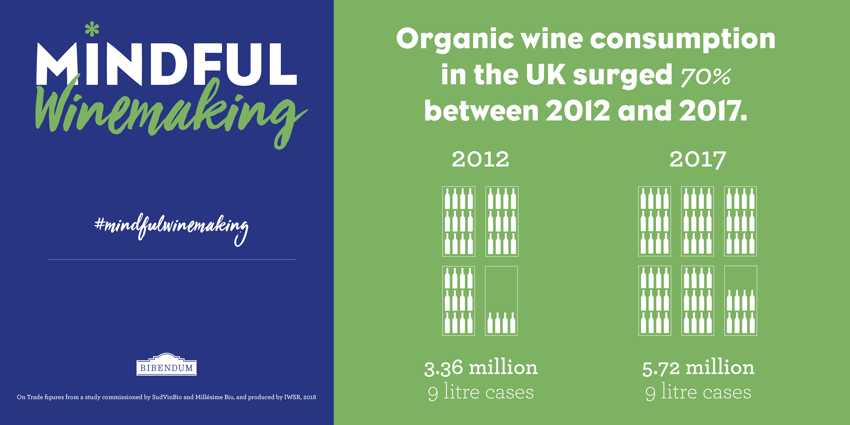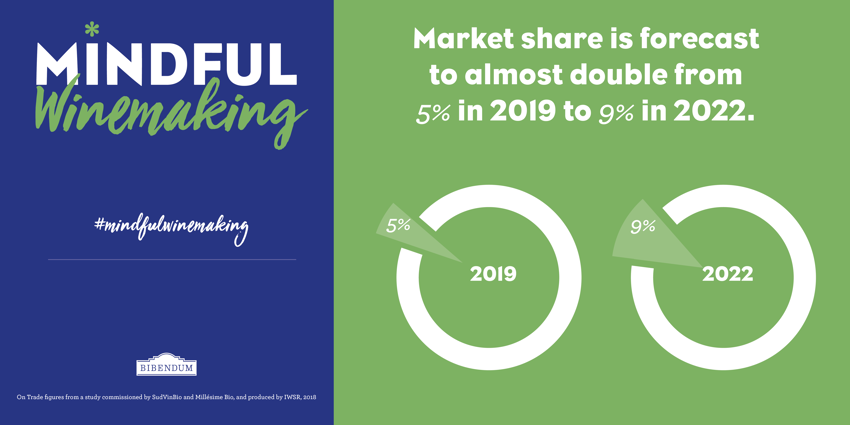 Meet the winemakers
Sales of organic wines have exploded in the last few years and look set to continue. But it's about more than just the 'organic' label. Consumers are increasingly interested in provenance and a good story, which these producers have buckets of!
Contact your Account Manager to try any of the incredible wines, and make sure you're following (and posting!) #MindfulWinemaking on social @bibendumwine.
See the full range of Mindful wines and find out more about the campaign in our booklet below.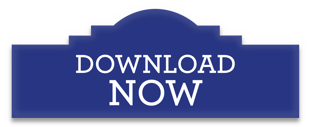 You may also like: