Autumnal Wines for Colder Days
The leaves are yellowing, there's a chill in the air, and everyone's wrapping up warm. There's no denying that autumn is here - and for us at Bibendum, there's no better way to toast the end of summer than with a glass of wine, enjoyed on frosty evenings sat by the fireplace. 
We've traversed the depths of our portfolio, to find the very best wines to warm up your customers on chillier days. Read on to find out more... 
James and Annie Millton are known as the godparents of New World biodynamics, and for good reason. Only two things matter to this dynamic husband and wife duo: the quality of their wine, and care for their land. Focusing less on classical New Zealand grape varieties in favour of Chenin, Gewurztraminer and Viognier, Millton was one of the first wineries in the country to receive biodynamic certification, and to operate with a completely stripped-back approach.
The Millton Te Arai Chenin Blanc is one of their best. Full of fresh lime zest aromas with white peach, bush honey and quince, this delightfully complex Chenin holds a perfect balance between acidity and subtle sweetness. With huge potential for further ageing, it's a beautifully complex wine that has all the warming depth you want from a wintery white. Judges at this year's Sommelier Wine Awards agreed, awarding it a coveted Critics' Choice medal, with Harry Crowther describing it as 'lively, funky, and fun as hell.'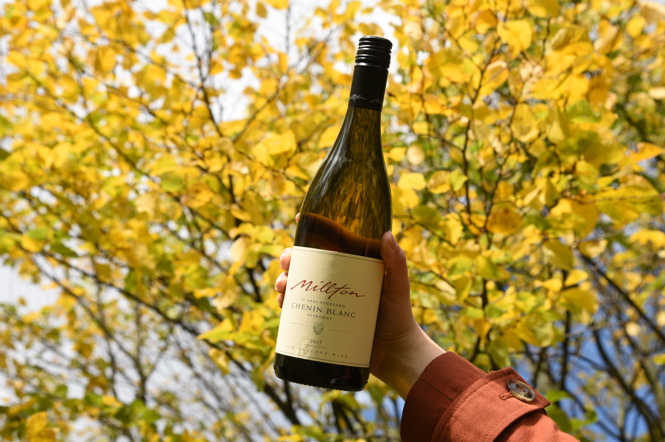 True to its poetic namesake, Xanadu is located in an idyllic setting in the heart of Australia's Margaret River, and creates wines that truly embody the riches of this beautiful region. Chardonnay and Cabernet Sauvignon flourish in the maritime climate here, and senior winemaker Glenn Goodall uses his expertise and watchful eye to create some of the most expressive wines on the market. 
Medium bodied and rich in flavours of white flowers, pear juice and nectarine, this bright yet complex Chardonnay is the perfect accompaniment to hearty, warming stews and soups. Contemporary and sophisticated, it bears all the hallmarks of a Margaret River wine, and is the perfect example of how power and elegance don't need to be mutually exclusive.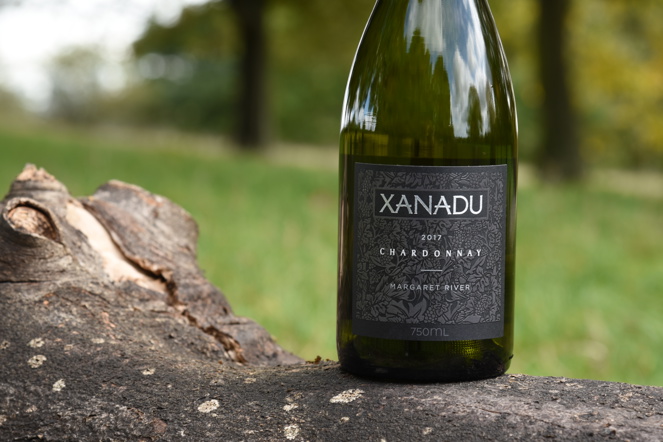 For winemakers Claire and Michael Allan, organic farming is just common sense. In their idyllic vineyards at Huia, nestled in New Zealand's Marlborough region, nature is a way of life. Bees and grazing animals live in harmony alongside wildflowers, trees and vines, and the viticultural team trend as gently as possible when working in the midst of all this biodiversity. 
Their green approach pays off in the wines. Wonderful flavours of dark cherry and vanilla spice dance in their Huia New Zealand Pinot Noir. Alongside its brilliantly autumnal aromas and flavours, silky tannins create a well-rounded wine that's perfect for drinking alongside hearty meals, or for enjoying outdoors while wrapped up warm in a pub garden.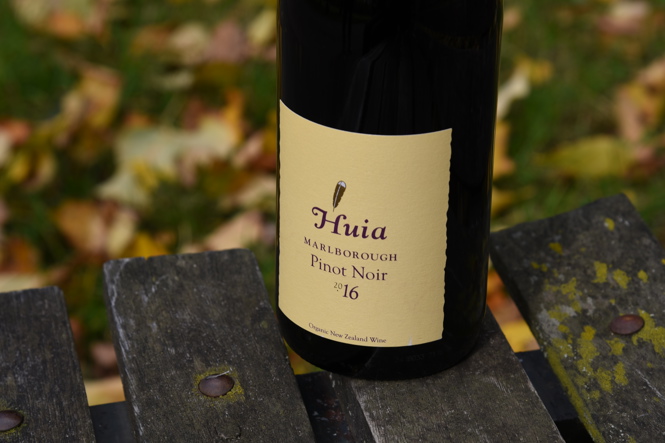 Springfield Estate boasts a long and illustrious history, dating back to as early as 1688. Today, things are run by brother and sister team Abrie and Jeanette Brewer, the 9th generation descendents of a French Huguenot family who first landed in South Africa with vines. Abrie and Jeanette always choose to take the path less-travelled in their winemaking, experimenting with risky and innovative techniques to coax the very best out of their grapes.
Luscious, juicy and velvety, the Springfield Whole Berry Cabernet Sauvignon brims with aromas of forest fruits, vanilla, and warm spices. As the name suggests, the Whole Berry is crafted from uncrushed grapes that were left in open tanks, in a re-enactment of ancient winemaking traditions.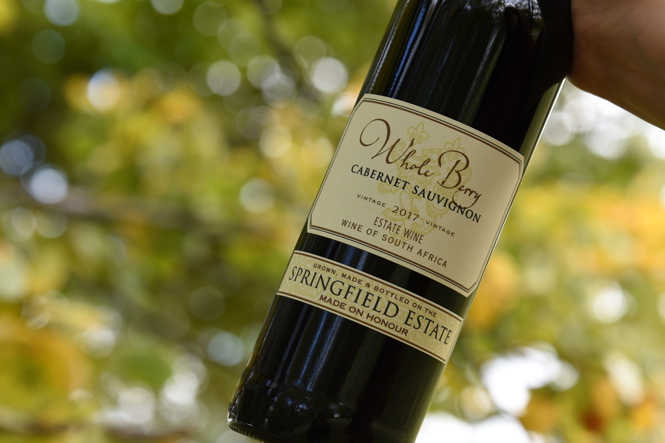 You may also like: