Hearty reds - our pick of the bunch
Winter is most definitely coming. But as we begin the long trudge through the tunnel of cold mornings, dark evenings and (perhaps this year?) snow, there's a glimmer of comfort. We're talking about warming winter reds. Those big, bold bottles that are reminiscent of roaring log fires, plum puddings and rich stews.
In a season where comfort food is king and dinners are made to be shared, we've put together our pick of the hearty red bunch, perfect for pairing with warming meals and toasting good times. After a deliciously rich glass or two, everyone will be hoping that winter lasts for ever. Well, almost.
Bigger is better
And best of all, most of the below are available in magnum! Ideal for adding the wow factor to your customers' Christmas celebrations, keeping every glass in the party full, and adding a touch of theatre that will guarantee a fantastic festive experience. 
Our top 5 hearty reds: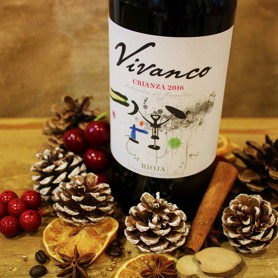 Bodegas Vivanco - Rioja Crianza 
Simply wonderful for sipping by the fireside. A bright and juicy red, with violets, bright red berries and spiced vanilla notes. Pair with gingerbread for a classically festive treat, sure to soften the hearts of even the most hardened Scrooges.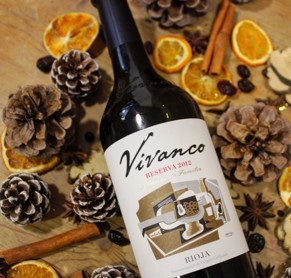 Bodegas Vivanco - Rioja Reserva 
What could be better than one delicious Rioja from Bodegas Vivanco? TWO delicious Riojas from Bodegas Vivanco. Rich, smooth and beautifully bold, the Reserva explodes with peppered blackcurrant and smoky notes. It's not just limited to magnum, either - this one's available in 5l format. Just saying.
Available in 75cl, magnum and jeroboam.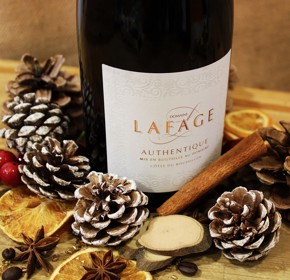 Domaine Lafage - Cotes du Roussillon Rouge Authentique
A heart-warming red, with an abundance of chocolate, liquorice and cranberry flavours, rounded by floral notes of violet. If this wine doesn't scream Christmas to you, we're not sure what will.
Available in 75cl.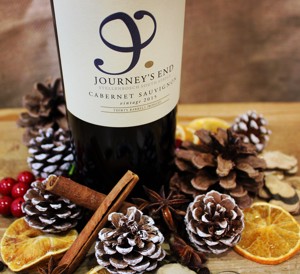 Journey's End - Single Vineyard Cabernet Sauvignon
Jam-packed with ripe blackcurrant, cassis and spicy oak, this is a perfect wine to crack out alongside a festive menu. Velvety and bold, you'll be remembering this long after your memories of the meal have faded.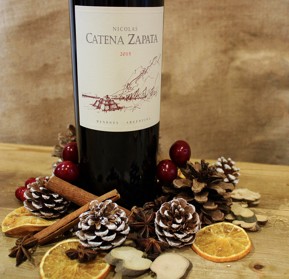 Catena - Nicolas Catena Zapata
An intense and velvety treat from the royalty of Argentinian winemaking, this packs a powerful punch that will blast away any winter blues. Ripe black fruits, dark chocolate, pepper and spiced oak - this is just about as festive as you can get.
Available in 75cl.
You may also like: