Fizz with food - the future is fried...
We're in a new age of sparkling. No longer just for aperitifs and special occasions, the Prosecco boom saw fizz hit the mainstream, with consumers using it as a stepping stone to explore other styles of sparkling wine.
But after almost a decade of sustained growth, the sparkling wine category saw its first year-on-year decline in 2018. So, in order to keep innovating and competing with the likes of gin, the industry is looking for new ways to sell fizz - and food matching is becoming an increasingly popular option.
Haute meets humble
New York's Bird and Bubbles was an instant sensation upon its launch in 2014, with a menu that consisted purely of fried chicken and Champagne. Replicas quickly popped up across the globe - and today, the tendency to pair the haute and the humble has expanded to include restaurants specialising in fried fish, dumplings and even whole fried birds (looking at you, Chick N Sours). 
#friedfoodneedsbubbles
So why does fried food, in all its fatty, carby glory, taste quite so right with fizz? We asked our in-house training expert Julia Bailey to explain:
"The high levels of acidity in sparkling wine cut through fat, oil and grease, balancing out the dish in your mouth, while keeping the palate crisp, clean and refreshed. Many sparkling wines contain a hint of sweetness, from residual sugar, and it's this that balances the salty flavours that prevail in fried food. Effervescence also creates a fine texture in the mouth which works wonders with crispy, crunchy batter. All in all, a match made in heaven."
Get fizzy or try frying
So if you've got calamari, croquettes or crisp-fried whitebait on your menu, why not recommend a glass of fizz as a pairing? 
Here are some of our favourite fizz 'n' fried fusions...
Fish & Chips with Veuve Clicquot (Mews of Mayfair)
Who doesn't love a plate of fish and chips? Trust us - it's even an even more enjoyable dish when matched up with a glass of fizz. The saltiness of the batter is also softened by the acidity of the sparkling - a win-win situation all round.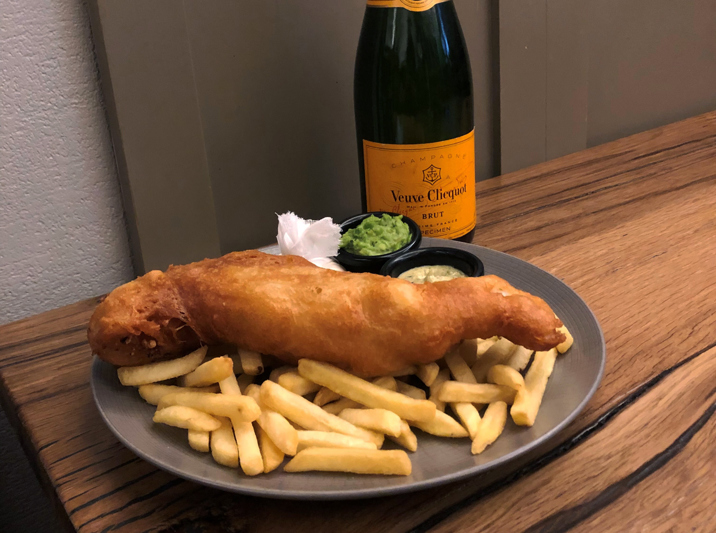 Fried Suckling Pig Empanadilla with Llopart Brut Rose (Barrafina Coal Yard)
Spanish street food at its finest... this decadent suckling pig empanadilla is deliciously oily, meaning the fresh and fruity flavours of the Llopart to cut right through. Simply delicious!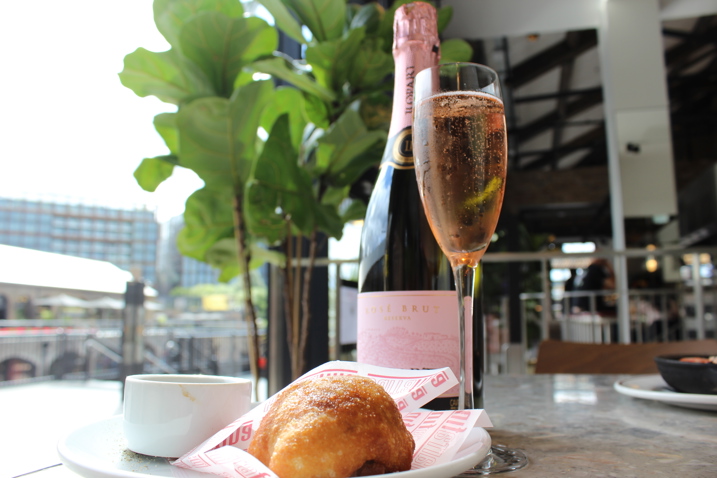 Thai prawn crackers with Albourne Estate Blanc de Blancs
One for those who would still rather enjoy their fizz pre-main meal. Prawn crackers are fried, meaning that - while they're seen as a simple starter in Asian cuisine - they're actually excellent as a pairing to a glass of refreshing sparkling.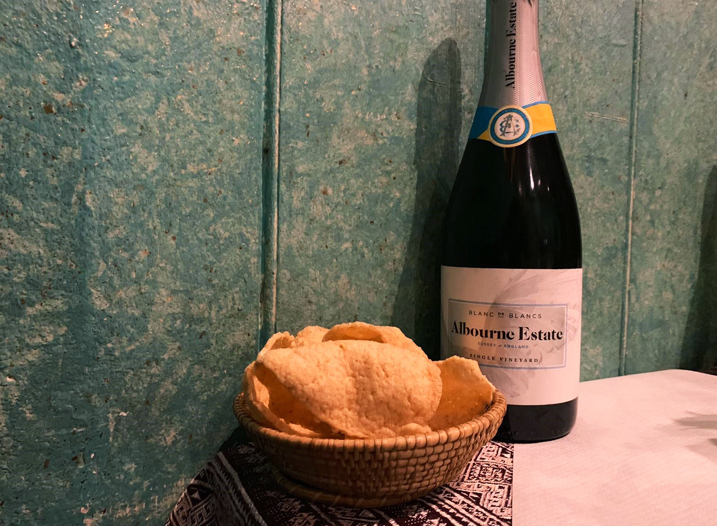 You may also like: