New Year's: Celebrating across the globe
New Year's is all about looking to the future. But many will also be celebrating the arrival of 2020 with time-honoured traditions, both on 31 January and beyond. We caught up with some of our producers and members of the Bibendum team to find out how they'll be celebrating.
Spain
Jesi Llopart from Corpinnat producer Llopart describes the '12 grapes' tradition enjoyed in Spain every New Year's Eve.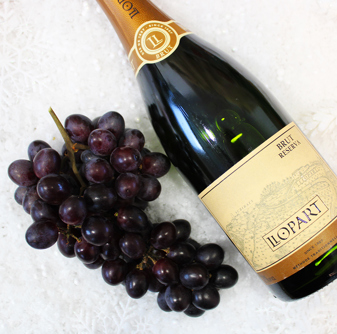 "New Year's Eve is a very festive night here! After the busiest months of the year, with the harvest season immediately followed by Christmas, all our friends and family gather to celebrate the arrival of the New Year."
"The night starts off with dinner at my parents' place. This year, there'll be almost 30 of us! While we get everything ready and set the table, the children will get the grapes ready: 30 paper cones, each with 12 grapes in, one for each bell strike at midnight."
"After dinner, just before midnight, we'll all go to the main square in Sant Sadurni d'Anoia, loaded with bottles of Llopart to share with the crowd. We'll all be wearing silly clothes, masks and colourful Hawaiian garlands."
"As midnight approaches, we get ready by facing the bell clock, with our grapes in hands. Tradition says that with each bell strike, you should eat a grape. It's believed to bring prosperity for the year to come. Whether we've eaten them all, or just started a grape fight with our neighbours instead, after the 12th bell strikes, the square bursts with joy and the sound of popping bottles, and we raise our glasses to wish everyone the best of luck for the next year."
Italy
It's all about the colour red in Italy, according to Bibendum's Digital Marketing Assistant Lara Nardon.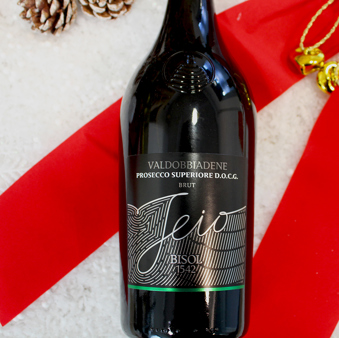 "For New Year's Eve in Italy, everyone wears red for luck, health and happiness. But it can't just be any red clothing! It must be new, so it's a way of saying goodbye to the past year and waving hello to the new one. It also must be a gift from someone, so a lot of families will give each other red clothing as a New Year's present."
"There are some different schools of thought about where this comes from, but mainly we agree it's a tradition that goes back to the Roman Empire. During the Roman New Year's Eve, men and women used to wear red to showcase power, health and wealth."
"We also eat a lot of lentils! They're supposed to bring you wealth throughout the year. It used to be that people would give each other lentils as a gift on New Year's Eve, but now most of us are just happy to eat them instead. We always enjoy a lovely lentil soup that my mother makes, after a toast to good fortune in the New Year, just before midnight. While wearing our red clothing, of course!"
Greece
For Kiki Panagioutou from Tsantali, St. Basil brings the festivities to Greece on New Year's Eve.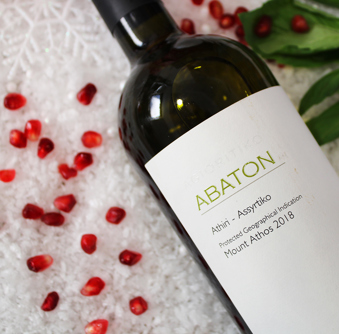 "We don't get presents from Santa Claus on Christmas Day in Greece. Instead, we're visited by St. Basil, or Agios Vasilis, who arrives a week later on New Year's Eve! Traditionally in Greece, we'll then spend New Year's Day exchanging presents, while eating vasilopita and christopomo, traditional sweete4ned breads otherwise known as 'Christ Bread'."
For those following the Greek Orthodox religion, there's a tradition involving pomegranates, too. The man of the house will take a pomegranate to church on New Year's Day, to be blessed. On returning home, he will be the first one to enter the door, and will then break the pomegranate! He makes a wish that the home will be flooded with good health and happiness, and as many joys as there are seeds. 
"Those of us in the Greek Orthodox Church also celebrate Jesus' baptism on 6 January - it's known as the 'Blessing of the Waters'. There are many events throughout the country where young men dive into cold lakes, rivers and the sea, to try to be the first to reach a cross that's been blessed by a priest and thrown into the water. Whoever reaches the cross first is supposed to have good luck in the coming year!"
From pomegranates to lentils, however you choose to ring in the New Year, we wish you a very happy one from everyone here at Bibendum!
You may also like: