Ironstone Vineyards – an American Dream
Ironstone Vineyards, based in Lodi, California, has a long history of determined people doing hard work. With close to 100 years of experience, the Kautz family has an admirable history as farmers and, more recently, winemakers.
It started with a dream
With ancestry from Germany, Russia and Canada, the Kautz family moved to the USA in 1909, and it wasn't until 1923 that Friedrich and Marie Kautz settled near Lodi in California. Their fourth and last child, John Harry Kautz, founder of Kautz Family Farms, arrived on 13 August 1930, with no one anticipating his impressive future endeavours.
Friedrich Kautz supported his family by farming rented properties, putting aside money toward the eventual purchase of his own farm. It was not until 1942 that he was he able to buy his own land, and finally felt like he owned a part of the so-called 'American dream'. Working hard for one's family will always be a driving force, said founder  John Kautz: "Working in a family business is great. Everything I do, I am doing for my family. Every partner we have around the world is an extension of our family."
John Kautz, after graduating in 1948 from Lodi High School, started working full time on the family farm, which quickly grew to 40ha and mostly focused on tomatoes for canning. Eventually, with better knowledge of the Lodi climate, he felt that wine grapes would work well there. In 1968, he planted Chardonnay, Merlot and Cabernet Sauvignon, and while many thought these were risky varieties, John was determined to farm them successfully. For many years, his grapes were sold to the most prestigious wineries in Napa, but John and his wife Gail had some of their grapes made into wine under the John Kautz label. After a few years, they decided to focus solely on wine, and built their own winery.

An exciting new enterprise
Construction on the winery started in 1989 – but it wasn't to just be a winery, and also hosts hospitality,  recreation and culinary endeavours. The tasting room houses a large fireplace, a beautiful antique bar, and deli. Lower down there are floors with a culinary centre for food and wine pairings, an amphitheatre, winemaking facilities, and conference rooms.
Wanting to share their much-loved location with others, the facilities also include a world-class stage for events and their summer concert series, with artists performing anything from country music to jazz and rock music.

Of course, the main drawing card is their wines, which are created in a style that showcases the fruit itself. Tasting through the Ironstone wines is a journey of styles and varieties – from a well-rounded Chardonnay to a juicy and ripe Merlot.
Sustainability at the roots
Ironstone has earned acknowledgement from the California Sustainable Winegrowing Programme for their commitment to the environment, their community, and high quality grapes. Now with more than 50 years' experience in growing grapes, they create a healthy environment by reducing water usage, maintaining and improving the natural habitat on their land, and building healthy soil. They plant cover crops that reduce water evaporation, decrease soil erosion, and add organic matter back into the soil.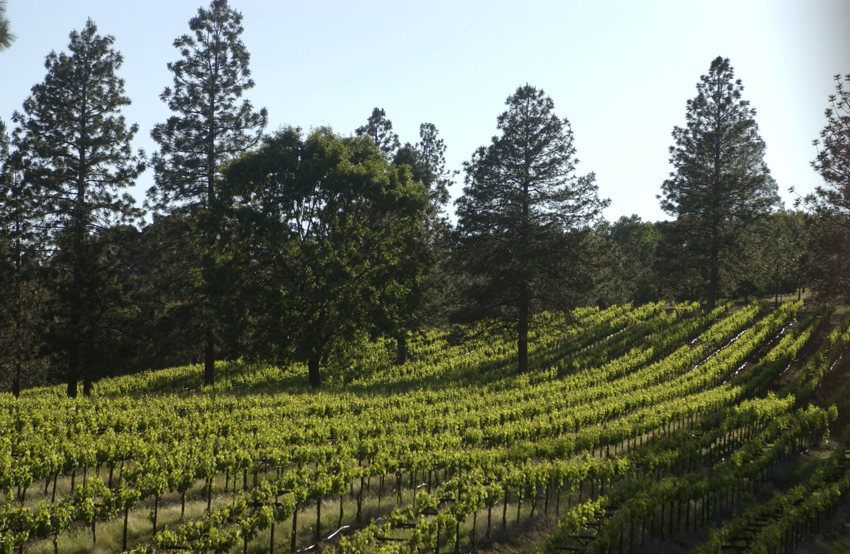 They also have owl boxes and rapture perches throughout the vineyards. These allow falcons, hawks and other predators to naturally reduce the impact of gophers and voles that can cause extensive damage to the vines and roots.
The fruit of their labour
Today, the Kautz family owns more than 2,800 ha of vineyards in the Lodi and Sierra Foothills appellations. Through careful site selection, sustainable practices, meticulous handling of the vines, and top-notch winemaking techniques, they create a collection of superb wines.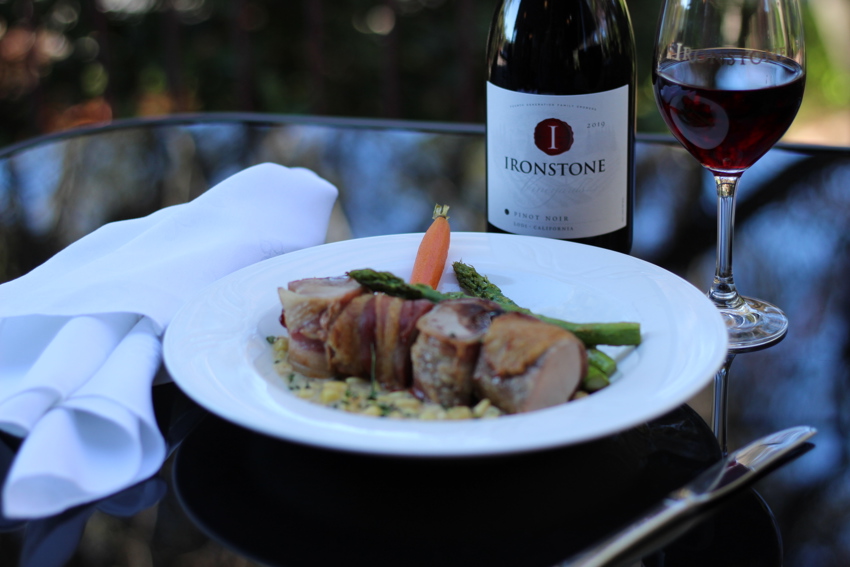 The Kautz Family was the first to plant Chardonnay in the Lodi area, and the Ironstone Chardonnay is proof that Lodi is not too warm for white varieties. Lodi has a Mediterranean climate, and the cool evening breezes off the Sacramento-San Joaquin Delta combined with its unique soil types make it suitable for white varieties, especially Chardonnay.
The Ironstone Chardonnay is refreshing, with aromas of fresh green apples, citrus and tropical fruits. On the palate, there are light citrus notes layered with fresh peaches, and it fills the mouth as soft vanilla and oak notes linger. A good acidity gives it a crisp balance with a creamy, medium-length finish. Thinking of this wine, we are, in fact, very glad that Ironstone took the plunge with Chardonnay!
Their Bibendum range is completed by an Old Vine Zinfandel, Pinot Noir, Petite Sirah, and Merlot. 
From humble beginnings and hard work over generations, John and Gail Kautz, along with their four children, work diligently to carry on the farming lifestyle, and to share their prosperity with all visitors.
You may also like: