Jaboulet – More than just organics
As the winners of the Amorim Biodiversity Award at the 2021 The Drinks Business Green Awards, there's no denying that this Rhône producer is serious about sustainability. But it's about more than organics, or even biodynamics; it's about more than saving water or gaining certifications. For the team at Domaine Paul Jaboulet Aîné, it's about a holistic approach that reinforces the biodiversity of their very special piece of earth.
From planting hundreds of trees and creating two natural reserves in the woods and forests around the vineyards, to cultivating 1,500 square meters of organic fruit and vegetable gardens, it is no wonder they are considered the leaders in this field.
Why is biodiversity important?
Climate change, intensive farming and the collapse of biodiversity are some of the key issues facing agriculturists – and not least winegrowers. Considering the example of 'Windshield Syndrome'*, 5 to 10% of insect species have already disappeared, with more than 40% of the world's insect species in decline and one third even endangered.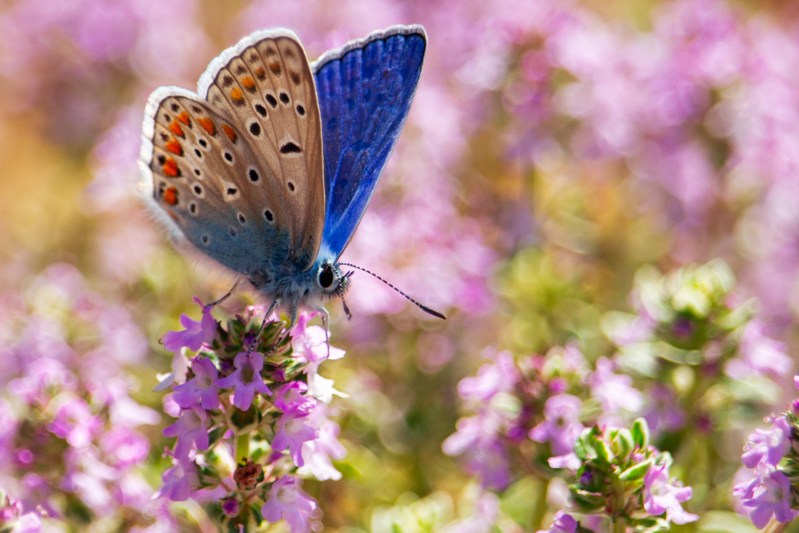 Caroline Frey, owner, oenologist, and winegrower at Jaboulet, explains that agricultural intensification and monoculture are particularly problematic in the world of wine. "Ploughing and weed killers have weakened the soil, fertilisers and pesticides have permanently impoverished it, thus reducing a large part of the soil biomass and the surrounding biodiversity," she says.
"At Jaboulet, we intend to preserve biodiversity and pave the way towards a regenerative and virtuous agricultural model," Caroline explains. "We've established a gentle viticulture that respects nature and encourages the interaction of living organisms towards sustainable development."
For virtuous interactions
With 120ha certified organic, and the conversion to biodynamics that started in 2016, Jaboulet are also now encouraging biodiversity in the uncultivated land around their vines to promote virtuous interactions. "We believe that a natural balance will be recreated, favouring biodiversity and giving us the keys to better resist diseases and climate change," says Caroline.
They have since established two biodiversity refuges on the outskirts of their vineyards: Le Clos Gounon in Mercurol, and Domaine de Roure in Gervans. "These are places of encounters, of life, in which birds, birds of prey, odonates, reptiles, bats, butterflies, amphibians and mammals populate the refuges and where forests and meadows stand next to vines," Caroline explains.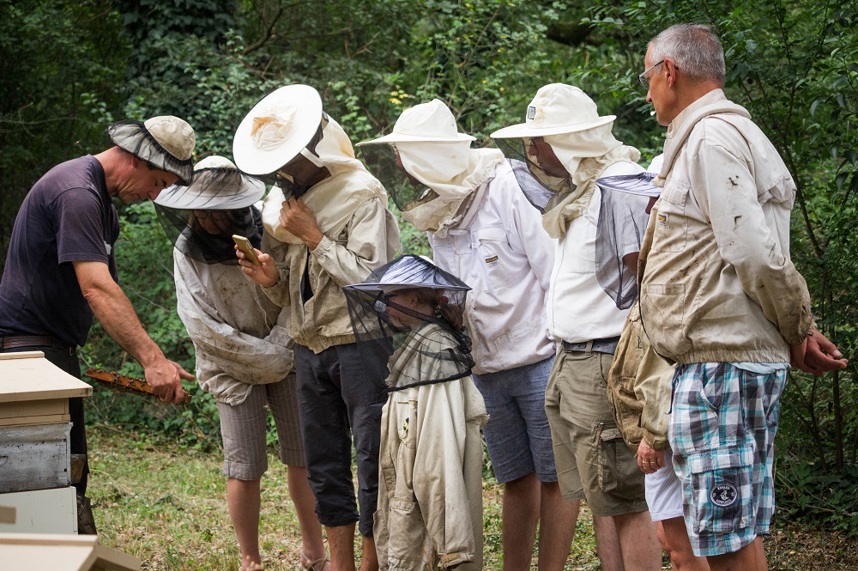 Le Clos Gounon
A refuge covering 7ha of freedom, located in the heart of their vineyard of Thalabert in Crozes Hermitage, Clos Gounon covers a mosaic of ecological habitats. Efforts include the building of shelters for the various animals, birds, creatures, and insects, making sure helpful animals live near their vines, thus providing useful services like pest control.
But it's not just about the wildlife – the local community and staff are involved as much as possible, through efforts such as 'nature work camps' to build bird and reptile shelters and 'beekeeping discovery' events, with the purpose of educating and starting a discussion. There's also some delicious honey involved…
This social element goes even further with school awareness-raising outings focused on the protection of birds, and engaging local elected officials, partners and customers through various visits and exchanges.
They have also created a permaculture, organic garden, which supplies fruits and vegetables to their restaurant, Vineum. "With the desire to be completely self-sufficient, we have doubled the size of our garden in 2020, offering a wider variety of fruits and vegetables," Caroline says. "And when our garden is very productive, we distribute the food to our employees."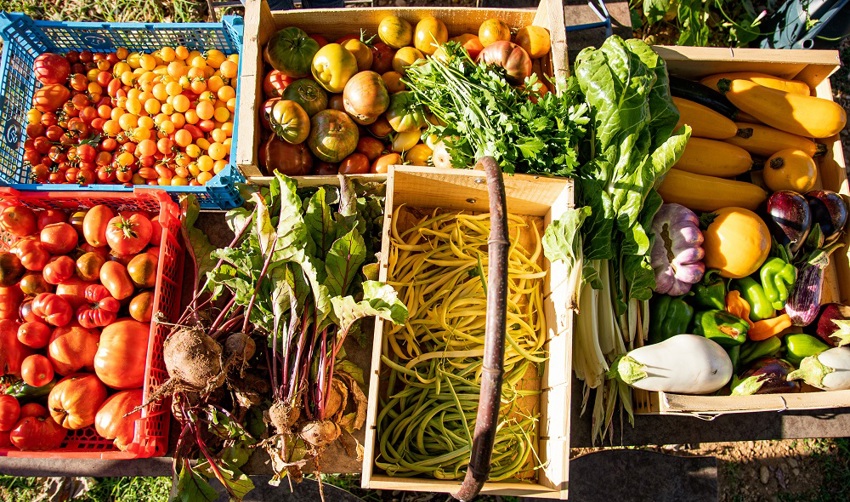 Domaine de Roure
After launching Clos Gounon in June 2016, the Jaboulet team launched a second refuge in 2018 – Domaine de Roure. These 1.4ha are in Gervans, in the heart of their Domaine de Roure vineyard in Crozes Hermitage.
The many stone walls on the hillside, embankments, cliffs, old ruins, woodlands, wetlands, and forests, make this a haven for wildlife and helpful animals to live and thrive.
Sharing the love
In partnership with the LPO (League for the Protection of Birds), Caroline has created the first French inter-company club for biodiversity, bringing together around 20 major companies in the region. Their aim? To preserve Drôme's biodiversity by pooling resources with concrete, individual and collective actions. One such action was the creation of a list of 50 species to save in the region, with each member sponsoring a species. Jaboulet is sponsoring the Ocelated Lizard – with the first three families spotted in the area recently!
At the end of the day, it is about creating and maintaining a balance between nature and their vineyards. "The viticultural ecosystem does not stop at the edge of our plots. In order for them [the vineyards] to benefit from the best conditions to carry out their work, we encourage the biodiversity of our uncultivated land around our vines," Caroline concludes. Nature in perfect harmony.
*The Windshield Syndrome, or Windscreen Phenomenon: The observation that, until a few years ago, it was necessary to stop on the highways and clean our windshields, which were studded with insects; now, they are almost non-existent.
You may also like: