Quickfire questions with... Big Smoke Brew Co.
This year has changed the landscape of the industry irrevocably. Businesses across the country have been faced with unprecedented challenges - but many have more than risen to the occasion, adapting ways of working to enable them to continue delivering fantastic food, drinks, and experiences to their customers. 
In the first of a series of interviews with customers across the UK, we headed down to Esher in Surrey, to chat with Piers Driver. Executive Chef for Big Smoke Brew Co., a young brewery and pub company, to find out what they've been up to this year - and to drop the spotlight on one of their favourite wineries.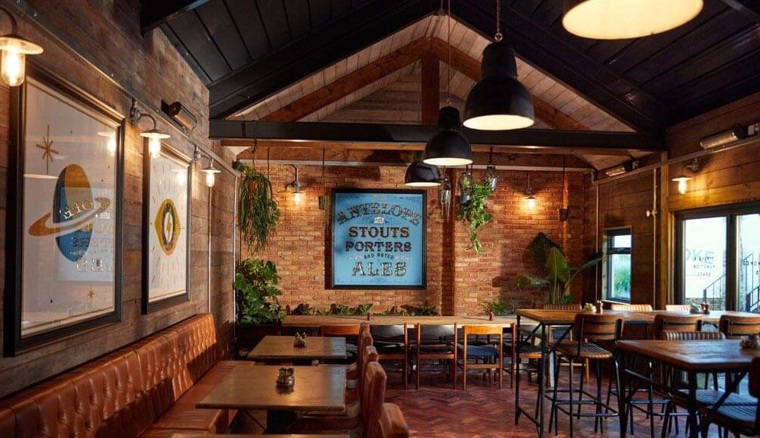 So Piers, it's been a difficult year for many, but what have the highlights been for you?
The highlight for us has been our brewery! It's kept us afloat - we've been delivering beers and drinks to people's houses throughout lockdown when our pub venues couldn't stay open.
And what offers have you put in place in your venue to ensure that you're still getting customers through the door?
We've been taking 10-50% off items that we sell, so that customers who are really struggling can still enjoy coming in for that one pint. We wanted to give them offers so they wouldn't be out of pocket. 
Leading into Christmas, do you have any festive menus or activations that you've got set up?
We do, we've got a full Christmas menu that you can pre-order, and we've also incorporated a few of the dishes on our main menu into that, that customers come and enjoy day to day.
Lastly, I see you've got a lovely bottle of Destination Chardonnay from Journey's End over here... what drew you towards that brand, and why did you want to work with them?
Well, we just love a crisp Chardonnay! We heard the company was great to work with, it's a fantastic brand. Plus, the Chardonnay itself is a great bottle and variety. 
More about the wine...
Situated right in the heart of Stellenbosch, and with one of the cape's most exciting terroirs, Journey's End has quickly risen to become a top winery in the region. A minimal intervention approach means their wines shine with beautiful fruit flavours, alongside layers of complexity and expression. Nothing stands still at Journey's End: from the experimental use of amphorae to age Chardonnay, to their market-leading Journey's End Foundation that delivers up to 10,000 meals weekly across the cape - their team is always one step ahead. 
The Destination Chardonnay has been called the 'absolute pinnacle of white winemaking at Journey's End', and for good reason. Only produced during exceptional vintages, it is characterised by rich white stone fruit, a generously oaked texture, and a long creamy finish rounded with flavour of pine nut. It's a perfect example of just how good South African wine can be!
You may also like: