Cities Uncovered – Liverpool versus Leeds
The UK is awash with exciting food and wine hot spots, from Manchester and Birmingham, to Bristol and Brighton. Whether you're looking for a new site, a new job or simply a place to eat, drink and get inspired, follow our Cities Uncovered series for the inside scoop on the UK's top foodie destinations. In this edition, we have the battle of England's north with Liverpool versus Leeds.
It's more than just Strawberry Fields
by Andy Morris, Business Development Manager for the North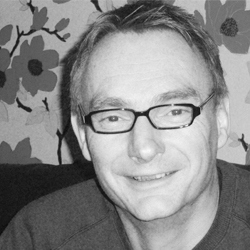 Liverpool in the first half of the 19th Century was one of the world's thriving ports, awash with money, opportunity and visitors from all over the globe. Fast forward to 2016 and it is Liverpool's thriving food and drink scene that is starting to turn heads.
Liverpool doesn't really have a central dining area and its venues are spread out across the city, with a lot of its impressive buildings having been converted into restaurants and bars. Fine dining establishments pepper the city's streets, from The Art School Restaurant by Paul Askew to the intimate Fraiche (only 12 covers) across the estuary in Birkenhead and the extraordinary Panoramic 34, which offers diners 360 views of the city from the top of Liverpool's tallest building.
Hope Street in the cultural quarter is home to Puschka, 60 Hope Street and The London Carriage Works, and just down the road you can find the oldest Chinese community in Europe – Liverpool is justifiably proud of its Far Eastern heritage and Mister Miyagi, Sapporo Teppanyaki and Matou offer excellent menus.
When it comes to hotels, the Cavern Quarter boasts the Hard Days Night Hotel and the Titanic Hotel (converted into a hotel from the White Star Liner Building), with Malmaison situated in the Albert Dock area. If it's beer you're after, then look no further than Cains Brewery, founded in 1858 and purchased by the Dusanj brothers in 2002. While brewing beer (Calcutta Pale Ale), they also own four pubs in the city, and got permission to turn the brewery into a Brewery Village, which will include shops, restaurants and cafes.
There are also plenty of less formal eateries making a name for themselves. Visitors to Antony Gormley's famous statues on Crosby Beach can enjoy a hearty roast at the Tree House or The Monro in Duke Street afterwards, while in the Baltic Triangle, The Baltic Social turns afternoon tea on its head with their 'punk' version, serving mini cheeseburgers and Oreo sponge cakes instead of your usual cucumber sandwich fare. Sites such as Camp & Furnace offer an edgy restaurant and arts warehouse space.
Albert Docks is also home to Gusto and the Maritime Dining Room, while Liverpool One boasts many high street brands, including Wahaca and Bill's, as well as a plethora of independent restaurants, like Salt House Tapas, Hanover Street Social and Bistro Jacques. On the edge of the commercial district you will also find Fazenda, Viva Brazil, San Carlo and The Vincent Café & Cocktail Bar. Talking about cocktail bars, Liverpool has a number of excellent bars and the Brass Monkey, Alma de Cuba and Circo are all award-winning venues.
Leeds, Leeds, Leeds
by Carl Stanton, Senior Account Manager – North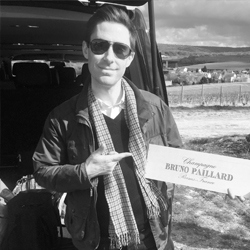 Its grim oop North. But that's the way we like it. Whippets, flat caps, parkin, Yorkshire caviar, gravy on your chips… that kind of thing. We rather like our dour reputation, 'laughing's all right for them as likes laughing' as they say. However, gone are the days when tripe was the top of the Loiners' culinary tree. While you can still get some to take home in Kirkgate Market (the largest indoor market in Europe, didn't you know?), there are now far more exotic things to tempt the casual, or indeed serious foodie visiting Leeds.
The city boasts four micro-craft breweries, all within walking distance of the train station. Tapped Leeds is a favourite – just ask for a pint of 'normal lager' and you'll be presented with some of the finest craft beer you will ever taste. How many beer miles to the next spot? Only 10 metres. Before the beards and tight jeans, North Bar was flying the craft beer flag and has been stocking over 120 beers since 1999.
For more vinous refreshment, The Decanter has nearly 40 wines by the glass (Best's Riesling at £6.20 a pop is a favourite) and some super local charcuterie. There is a bar to cater to every taste of liquor, from Pintura's Gin library to Mojo's Rhum room – and you can forget about early home times… there are at least five bars within a 10 minute walk of each other, where you can guzzle tequila till 4am on a Tuesday (Derek Mossman-Knapp of Garage Wine Co can attest to this!).
For the meat lover, Fazenda's high quality Brazilian steak rodizio calls for 6 litre bottles of Miolo's excellent Lote 43 to wash things down. Or for a more local affair get stuck into some Yorkshire Wagyu Beef and dripping on toast at Stockdales of Yorkshire, with any of their top wines available via Coravin. For some glitz and glamour, Bibis Italianissimo not only has a stunning cocktail selection and top wine selection by the glass, but good and honest home-cooked Italian food served in Yorkshire sized portions.
For some of the most inventive food in the country right now, try and get a table at Michael O'Hare's The Man Behind the Curtain (I think they have availability in May 2017) and lap up the Krug pairing menu. For something a little more down to earth, Bundobust has a plethora of hoppy, spiced beer and Indian street food on offer.
There is always a short car ride to the country's curry capital, Bradford (pronounced Brat-ford if you're in the know) and there is nowhere better than the Karachi Restaurant if you want honest cooking, a full belly and change from a tenner.
Leeds is a small, but perfectly formed city bursting at its tweed breeches with food and drink. A warm welcome and a hearty portion awaits!
Which is your favourite?
Whether you prefer Liverpool or Leeds – or love them both! – share this article on Twitter and let us know what you think.
You may also like: