Cities Uncovered – Manchester versus Birmingham
The UK is awash with exciting food and wine hot spots, from Glasgow and Edinburgh, to Bristol and Brighton. Whether you're looking for a new site, a new job or simply a place to eat, drink and get inspired, follow our Cities Uncovered series for the inside scoop on the UK's top foodie destinations. In this edition, we have the battle for the UK's second city with Manchester versus Birmingham.
More than football in Manchester
by Pete Franks, National Account Executive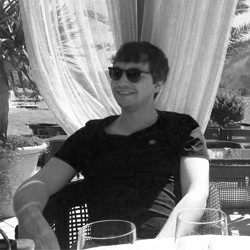 Having lived around Manchester for nearly 15 years, I can't remember the hospitality scene ever being as vibrant as it is now. Those living in Manchester and the surrounding areas are now spoilt for choice when it comes to eating and drinking out – there is literally something for everyone, even in the suburbs.
We've seen the rebirth of Altrincham's Market House (and there are plans to replicate its success across other Manchester suburbs), with its plentiful food options from Honest Crust pizza and Tender Cow steaks, to the diversity of food along Burton Road in West Didsbury.
Burton Road is home to Volta, which was involved with the beautiful refurb at The Palace Hotel with The Refuge, its message to customers being 'Come as You Are'! To keep with the Nirvana theme – Manchester is truly 'in bloom' – the number of multiple site operators within the city and suburbs keep increasing. Whether it's trendy northern quarter operators collaborating with nationals to create Albert's Schloss, or just natural organic growth such as Black Dog Ballroom – people are 'mad fer it' when it comes to food and drink.
There's been a Spanish influx over the last 12 months too, with El Gato Negro, Lunya and Tapeo & Wine, where you can enjoy a refreshing Estrella Galicia. Or maybe you'd like to gorge on a meat feast at Fazenda, devour sushi at Sakana, or marvel in Menagerie! Or how about a glass of Palmer & Co Champagne or Bruno Paillard Brut at Epernay – perfect for those partial to fizz.
It seems that everybody wants to be involved in the Manchester scene – whether it's the revamped Corn Exchange with Wahaca and Cabana, or more traditional London-based concepts such as Hawksmoor or Iberica that are realising Manchester's dining potential.
Living Ventures' diverse range of concepts within Manchester city centre alone have evolved with the Manchester scene while also setting the trends – whether you fancy a cocktail at one of its The Alchemist sites, a casual beer in The Oast House or The Botanist, some premium Bisol Crede Prosecco in Gusto or a good ol'steak at The Grill On The Alley with some Garzon Tannat.
Finally there are the destination dining establishments – Australasia paved the way a few years ago with its Pan-Asian style, showing you can eat and drink in the same place all night. The transformation over the last few years to modern British cuisine has been fantastic and the success of The French and Manchester House proves us northerners want sophistication at times.
There's also the impending arrival of The Man Behind The Curtain himself, Michael O'Hare, from Leeds and his involvement in ex-Manchester United players Ryan Giggs and Gary Neville's future proposals – which will sit alongside their current Hotel Football, which sports the best mini bar ever – Manchester is attracting some of the best chefs this country has.
Although some might say that the lack of a Michelin star in the city defines Manchester, I can see the similarities between Manchester gaining a star and the Oasis reunion – will it happen? Definitely maybe…
Birmingham's not all Balti
by Nick Clemow, Regional Account Manager for the Midlands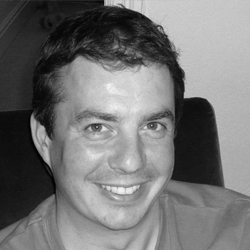 We may well be known for the famous Balti Triangle and being the curry capital, but things have changed a lot in Birmingham. Okay, so we're not great at football, I'll give you that, but the score you really need to know is Manchester 0 - Birmingham 6… Birmingham now has the most Michelin-starred restaurants outside of London in the UK.
Simpsons Restaurant in the leafy Edgbaston has held its star since 2000 under the guidance of Andreas Antona, godfather of chefs in the area. Carters of Moseley, the beautiful neighbourhood restaurant serving seasonal dishes, gained their star last year. The latest star went to Hampton Manor in this year's edition.
But we do other things well too. Over at the waterside Mailbox we have Gas Street Social, an independent set-up where you can get great wines, cocktails and sharing plates, or enjoy a bottomless brunch at the weekend overlooking the canal (no, I won't do the 'more canals than Venice thing').
Back over to Edgbaston, we have the wonderful El Borracho de Oro, an authentic Spanish restaurant serving great tapas and Estrella Galicia on draught. Harborne Kitchen is a new jewel in the food scene, a neighbourhood restaurant where you can experience an open kitchen, formed on the back of a weekend pop-up that lasted 12 months.
Heading back into the city centre we have Bitters n' Twisted, a group of 10 venues ranging from gin parlour The Jekyll & Hyde and cocktail hub Island Bar, to the great South American Bodega Cantina.
If it's craft beer that tickles your fancy then Purecraft Bar on Colmore Row is the place for you, with its award-winning beers and great bar food with a modern twist. This is a collaboration between Andreas Antona of Simpsons and Paul Halsey, the MD of Purity Brewing who created the Longhorn, Lawless, Saddleback and Pure UBU beers.
For great cocktails or a quirky wine selection, head to Bar Opus – sister site to the original Opus Restaurant – a huge venue serving great seasonal British produce. Even the North West operators are moving into the city for a piece of the action, with Living Ventures opening Gusto and The Alchemist in the stunning redeveloped Grand Hotel, overlooking Birmingham Cathedral.
The city also has a fantastic street food scene, from the newly opened Hawker Yard, to Taste & Liquor Feast-ival. Or you could just go and try one of the many great restaurants in the Balti Triangle, we still do a good curry!
So where to stay to experience all that this city offers? There's the wonderful Hotel du Vin in the old Eye Hospital, or Malmaison in the Mailbox. Or why not try the newly opened Park Regis, where you can enjoy a lovely selection of sake in their rooftop Japanese restaurant Rofuto overlooking this beautiful green city.

Which is your favourite?
Whether you prefer Manchester or Birmingham – or love them both! – share this article on Twitter and let us know what you think.
You may also like: