Cities Uncovered – Edinburgh versus Glasgow
The UK is awash with exciting food and wine hot spots, from Leeds and Liverpool, to Birmingham and Brighton. Whether you're looking for a new site, a new job or simply a place to eat, drink and get inspired, follow our Cities Uncovered series for the inside scoop on the UK's top foodie destinations. In this edition, we have the battle for Scotland's food and drinks hub, with Edinburgh versus Glasgow.
From Michelin stars to cocktail bars in Edinburgh
by Paul O'Donoghue, Scottish Sales Manager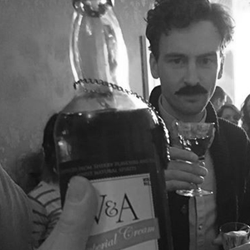 The best analogy for the difference between Scotland's first cities is this: Glasgow will arrive at a party polished in an Italian completo with a hint of a shine to it, while Edinburgh will rock up in her mother's tailored, hand-me-down tweed ensemble wearing Parisian lingerie underneath. The two get on more often than they don't and while never quite understanding each other entirely, they complement rather than contradict.
If you're looking for live music and clubs with all the spills and thrills, do not head east on the M8 – Edinburgh no longer knows how to do it properly (aside from December or August, when nearly every bar stays opens until 3am and clubs sashay around until 5). But it's not quite that simple anymore. No longer does Edinburgh's cocktail bar scene look down its hawthorn strainer at Glasgow's Finnieston area with its big site bars. The city is constantly evolving and improving, with independent bars finally making their mark.
When comparing these two cities there's one elephant in the room – the question of Michelin stars, with Edinburgh sporting four, compared to Glasgow with, well, zip. The Kitchin, 21212, Martin Wishart and Number One have all kept their stars this year and we have the pleasure of working with the first three of the four.
Edinburgh's dining scene has developed a sense of confidence that is reflected in its wine lists, with 800 bin lists still available in places like The Witchery and Prestonfield. However, there's a recent move to shorter, more esoteric lists that look beyond the classic regions. The Kitchin has just added Bodega Garzon's Albarino and Tannat (from Uruguay) to their tasting menu and sommelier Remi Bourg just loves the versatility of these wines.
The city no longer just looks for inspiration to London or the French capital either. There are a number of restaurants that have more of a Scandi sense of identity – Norn and Timberyard are just two of this new breed, both experimenting with a natural slant to their lists. Timberyard sees the Marcel Lapierre Morgon, Markus Molitor Bernkastler Badstrube Spatlese Riesling and Mas des Capitelles La Catiede Faugeres all served by the glass.
The capital has always welcomed new-comers from across the world and there are large Chinese, Indian, Pakistani, Italian, Irish, North and Eastern African, and Eastern European communities, giving the city and its restaurants a wonderful multicultural feel.
Edinburgh can do casual dining too and the strong independently-owned operators are as present here as they are in the bar scene. The latest restaurants to start working with us are the Rollo Group, with sites in the cosmopolitan areas of Stockbridge and Broughton Street. Family-owned, with Pan-Asian dishes, they will be buying half of their 50 bin list from us in the future. If you're in the Broughton Street site, you're only a stone's throw from The Bon Vivant and its sister The Devil's Advocate, who list many of the Caballo Loco, Garage Wine Co, Domaine Rijckaert and Millton wines, with the majority on offer by the glass.
The string to Edinburgh's bow that should not be overlooked is its cocktail bars – with Tales of the Cocktail festival shipping in from New Orleans in April, many of the bars we work with, like Panda & Sons and Hoot The Redeemer, will see the international bartending fraternity shining a spotlight on them.
With its grand Georgian New Town and warren-like Old Town, Edinburgh is a delightful and delicious playground for those intrigued by flavour. And if you want some good music, head to Waverley Train Station, Glasgow is only 45 minutes away.
Glasgow is about the people
by David Prow, Regional Account Manager, Scotland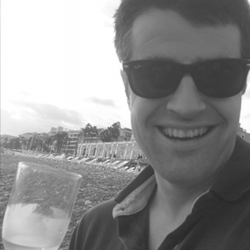 Glaswegians are a likeable lot who pride themselves on being friendly. Most cities would be distraught by a reputation of Buckfast and deep fried mars bars, but the weegies are comfortable and confident about what the city offers, rather than being stuck on its dated reputation.
The city has become a destination in recent years and the world seems to have discovered that they like having a drink in Glasgow. Strange, as it's the one thing we've been consistently good at for generations.
A compact centre renowned for art and architecture, Glasgow's residents are proud of the city, but don't take it too seriously; case in point being the iconic statues that seemingly look better with traffic cone hats… Glasgow is literally booming – blink and you might miss a new opening, with the likes of Bill's, Gusto and Viva Brazil all gracing the city centre with their presence. Malmaison and Citizen M, who chose Glasgow for their first UK hotels, all have central locations, while The Grand Central Hotel and Blythswood Square Hotel ensure guests are spoiled for choice when selecting digs.
No visit to Glasgow would be complete without a trip to old favourites Ubiquitous Chip and Cafe Gandolfi, with wine lists as exciting as the menus. Rusk & Rusk, who are responsible for the incredible Hutchesons and Butchershop, have now given Glaswegians a taste for Galician meat at this fabulous Spanish butcher.
Glasgow has the UK's largest Italian community outside London, which has played its part in influencing the restaurant scene. The city is currently witnessing pizza wars, with Paesano Pizza, Pizza Punks and a number of others competing for superiority. The burger wars of the last few years seem to be on ceasefire.
Moving away from the centre we have one of the UK's hippest areas, Finnieston, where you will discover an abundance of independent bars and restaurants. Ox and Finch, The Gannet, Rioja, Crabshakk, Porter & Rye, Pickled Ginger and The Scullery can all be found near The Hydro – the second biggest live music venue in the world! – where beards are encouraged, but not mandatory.
Following the Commonwealth Games of 2014, the redevelopment of the East End has seen an emergence of innovative breweries and world-class venues, with Saint Luke's and A'Challtainn @ BAaD two of the new stars.
Heading to the north of the city, you can discover more of a modern Scottish menu at Wee Lochan or 111 by Nico. And make sure you leave time to visit one of the city's old pubs and order a 'half and half'. Just don't ask about the football…
Which city is your favourite?
Whether you prefer Edinburgh or Glasgow – or love them both! – share this on Twitter and let us know what you think.
You may also like: