Modern attitudes meet traditional winemaking
It's not always easy being female and forward-thinking in Burgundy
Caroline Lestime is a breath of fresh air in traditional, male-dominated Burgundy. The daughter of a vigneron, she's an ambitious winemaker in her own right, who has spent years managing (and ever-improving) her father's domaine in Chassagne-Montrachet.
In 2016, while still winemaking at Domaine Jean-Noel Gagnard (her father's estate), Caroline started Maison Caroline Lestime, in order to explore her creativity and develop her own identity. Buying in grapes from a variety of small parcels, Caroline then vinifies each parcel separately as part of her terroir-based philosophy. In the cellar, she barrel-ferments her whites and ages them on lees with very little battonage. The reds undergo oak ageing for up to 18 months in her cool underground cellars, resulting in wonderfully fruity yet earthy wines.
A vigneron who's not afraid to get his hands dirty
Down in the Cote Chalonnaise, we've taken on the brilliant wines of Domaine Tupinier-Bautista. At the helm of the Mercurey domaine is the exceptionally passionate and hard-working Manuel Bautista, and here they do everything by hand: from working the vineyards, to harvesting, to winemaking.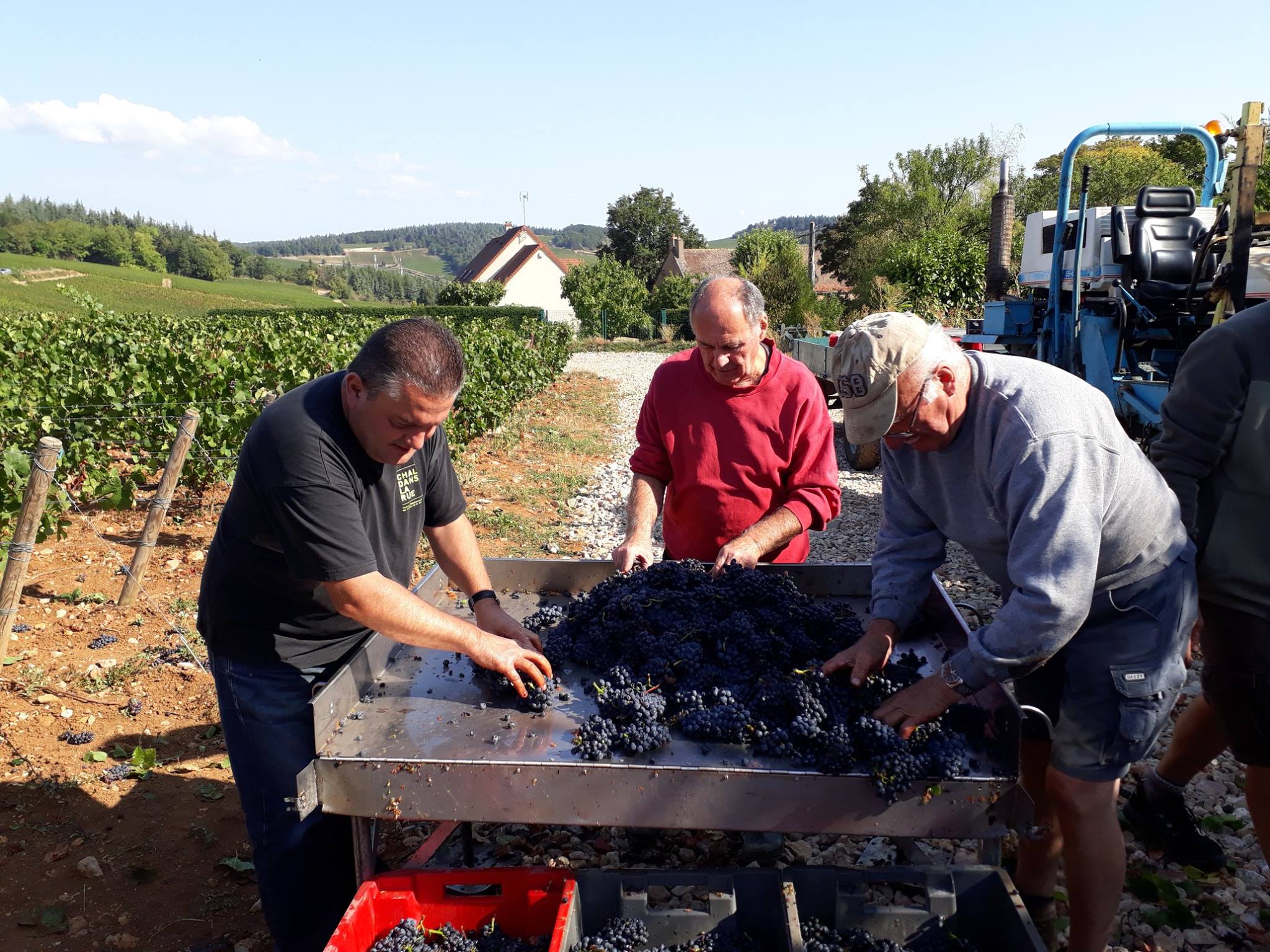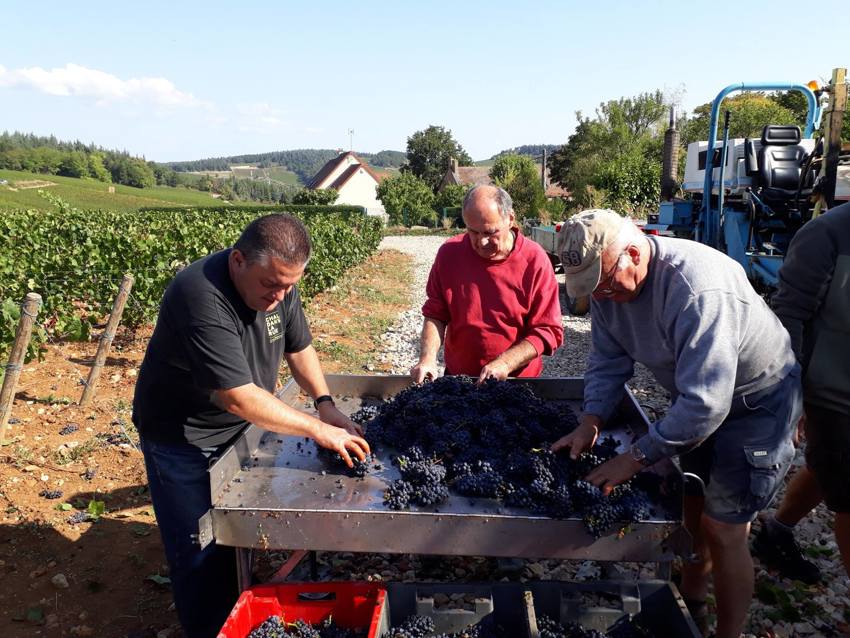 While Mercurey is 85% planted to red grapes, Manuel has a deep love of white wines. So, alongside his premier cru reds, like the structured, powerful Le Clos du Roy, he also buys in parcels of white grapes from across Burgundy to vinify delicate, naturally expressive wines that are made with his low-intervention approach.
Looking to the Beaujolais crus for serious, old-vine Gamay
Like many of us, Marc Delienne had a dream of making his own wine. But unlike many of us, he actually did it. After quitting his job in Paris, he packed up and studied at Domaine de Trevallon with Eloi Durbach, before purchasing Chateau de l'Abbaye, in the heart of Fleurie.
Domaine Marc Delienne is all about conveying just what the sandy, loamy soils of Fleurie can contribute to the wine. A biodynamic philosophy encourages biodiversity among his 40-80-year-old vines, and a stripped-back approach in the cellar, with no added yeasts, minimal pumping over and no fining or filtering, leads to his textured and powerful expressions of the Fleurie terroir.
At Domaine Beaupere, the grapes are in charge
In Julienas, a Beaujolais cru steeped in history, Louis-Clement Beaupere is running a busy family business with his mother. Domaine David Beaupere largely produce from their organic-certified vineyards in Julienas, but they also make some wonderful Beaujolais Villages and Moulin a Vent wines.
Louis-Clement's style of working in the winery depends very much on the grapes he has to work with. The Julienas 'Les 3 Verres' is made from grapes grown on sandy loam soils, so he uses minimal extraction and cold conditions to preserve fresh, fruity aromas and a clean, intense palate; while the Julienas 'Vayolette' is more serious, the blue-tinged volcanic rock soils working in tune with his 40-year-old Gamay vines that give smaller yields and deeper concentration.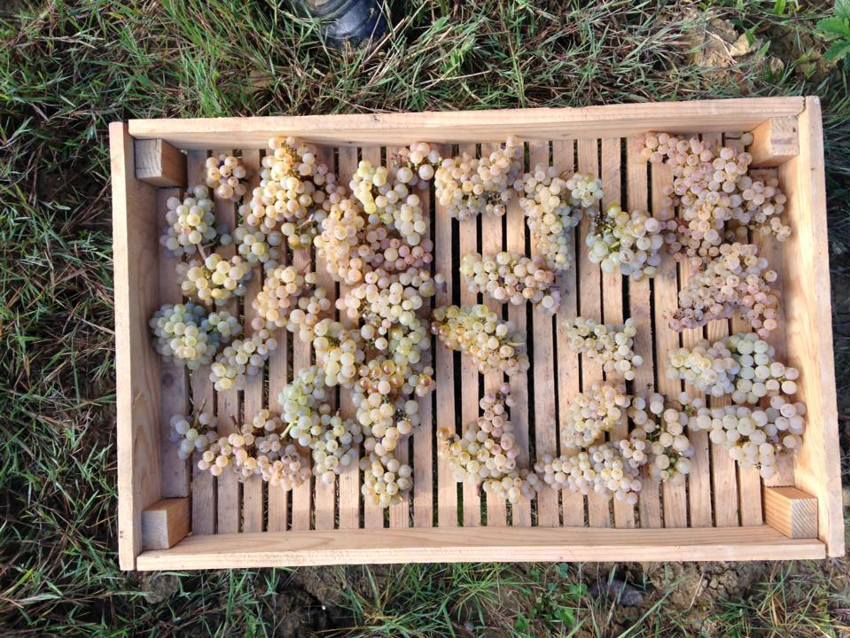 The Jura demonstrating why soils matter
Heading eastward to Jura, Domaine de la Pinte sits on a band of blue marl which runs from Arbois to Chateau Chalon. It's for this soil-specific reason that geologist and founder Roger Martin selected the site in 1952.
But why is blue marl so important? Well it's the ideal terroir for Savagnin, Jura's famous grape.
Today, the domaine is managed by Roger's son Pierre. Building on his father's legacy, Pierre continues to make clean, elegant wines that aim to highlight the best of what Arbois (one of the first official AOCs) has to offer. While the Savagnin grapes like blue marl, the red grapes thrive in the red clay soils that lie adjacent. These tricky soils aren't the easiest for the team or the vines to work with, being slippery when wet and rock-hard when dry. Biodynamics are an essential part of their viticultural practice to help loosen the soils and enable vines to find the nutrients they need.
You may also like: