Championing biodiversity in Bordeaux
The Bordelais have always been slow to embrace change and innovation (we get it – why change something that's brilliant?).
But as the buzz around the environment grew, finally in 2010, the Bordeaux Environmental Management System (SME) was established in order to begin formally protecting the landscape and to encourage the vineyards of Bordeaux to become more eco-friendly. Their actions came at the right time – in 2012 Jancis Robinson noted our "increasing realisation of the importance of biodiversity."
The rebel of Bordeaux putting their 'eco-foot' forward
Before all of this, Sauternes producer Chateau Guiraud had turned to organics in 1996. They then became the first Grand Cru Classé to be certified organic in 2011, making Bordelais history. And it seems their efforts paid off: a study from 2010 found 635 species of insects and spiders in their vineyards!
Quality, alongside their nurturing of the landscape, is at the heart of what they do. Compared to the average production ratio of one bottle per vine in Bordeaux, Chateau Guiraud craft only one glass of wine per vine.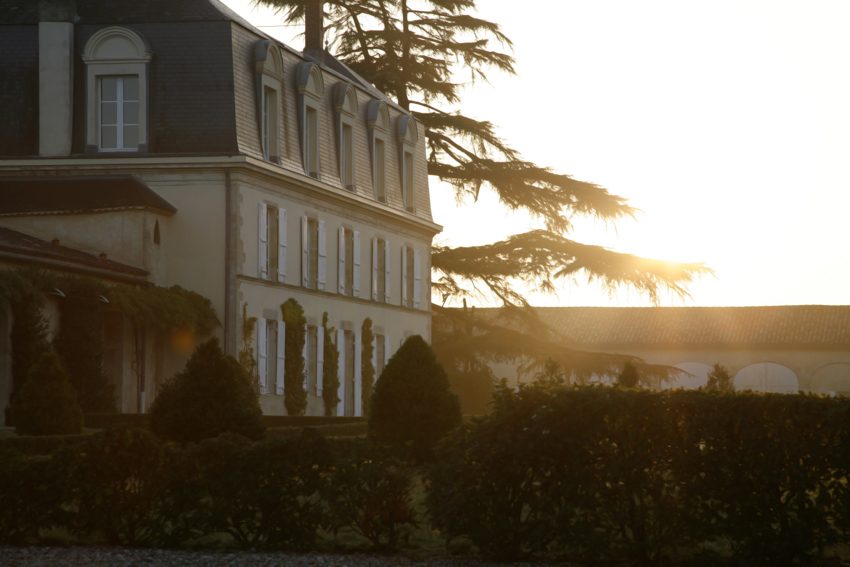 Making research and development a priority
Today, the Chateau is owned by four friends who share a deep passion for gastronomy, nature and of course, wine. Robert Peugeot, Olivier Bernard, Stefan Von Neipperg and Xavier Planty wanted to secure this, albeit forward- thinking, historical Chateau's future: a future that relies on healthy, thriving vineyards and innovation.
Ever since 2001, the chateau has had its own conservatory housing white grape varieties – the only one of its kind in the world – with 135 original strains of Semillon and Sauvignon Blanc clones. This huge diversity of grapes leads to more complexity in the wines and is of a great educational value for students of viticulture.
Fancy something closer to home? Read all about our two new 'yin and yang' English producers here.