Making the most of English wine: driving diversity is key
Last year English wine sales grew by 6% in volume, with over 4 million bottles sold. The industry is growing and now more than ever, English wines are commanding attention from consumers who want to drink local.
Our insights team found that 48% of consumers try to buy locally-sourced products wherever possible. So with English Wine Week coming up in May, now is the time to expand your offering, sell something different and ride the lucrative wave of English wine.
There's so much more to English wine than sparkling
People are familiar with English Sparkling wine by now and its quality is undisputed. But English stills are on the rise, and Alison Nightingale of Albourne Estate is way ahead of the game. Alongside her Multi Vintage Brut – think baked apricot brioche in a bottle – she makes a fresh and aromatic Bacchus white, and an elegant, complex Estate Selection white blend. And don't forget her delicious semi-dry vermouth!
The American dream, Sussex style
Alison wanted to leave the commercial world behind for something more creative. So, while balancing the demands of her young family, she started studying part-time at Plumpton College. Her next step was to acquire 10ha of vines in Sussex, where the slopes and soils provide excellent drainage, low frost risk and maximum sun exposure – critical factors in achieving successful vine growth and grape ripeness in this country.
These premium wines are sustainably made and utterly delicious. By selling a diverse range of English sparkling and stills, you can capitalise on two key trends: 'drinking less but better', and the ever-rising emphasis on buying local.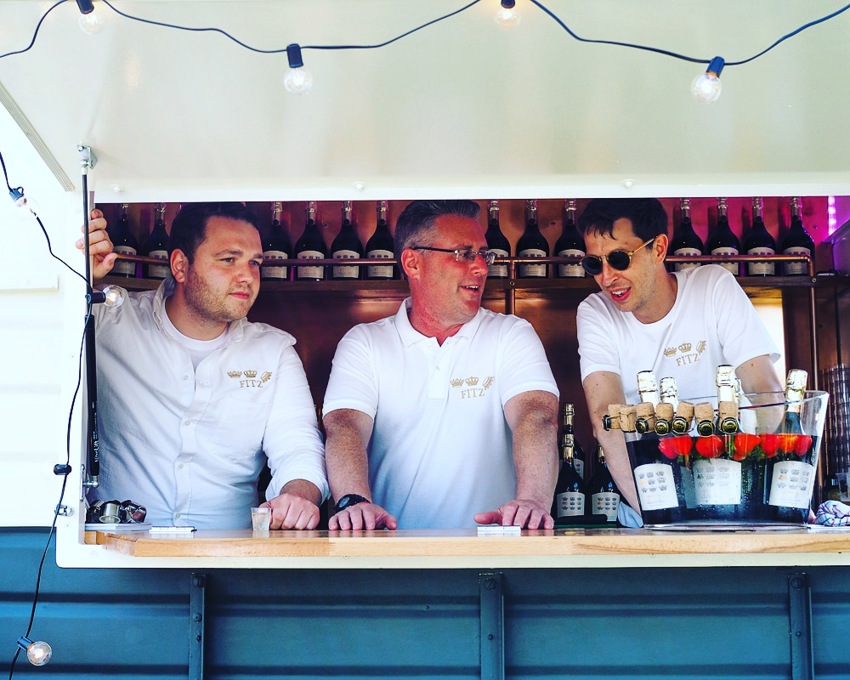 Prosecco? No thanks, I'll have Fitz!
But not everyone wants to fork out on premium English Sparkling all the time, especially if they are a lover of the fruity style of Prosecco. And with Prosecco sales continuing to soar – up 55% in value and 39% in volume in 2018 – three clever enthusiasts saw an opportunity for England to reclaim some of that territory. Enter Fitz!
Fruity, fresh and fun
The idea of Fitz is to be something a bit friendlier, both for palate and pocket, while still having a backbone of Englishness. By using the Charmat method, whereby the secondary fermentation is completed in tank rather than bottle, they can craft a wine at a different price point and in a whole new category for English sparkling.
The Charmat method, as well as being a quicker way to ferment the wine, gives a fresher and more easy-drinking style and this is where your Prosecco lover comes in. As the makers of Fitz see it, the diversification of the English wine industry can only strengthen it and increase popularity across all types of consumers, and we agree wholeheartedly.
What's in a name? Quite a lot!
Adding to the fun of the brand, they have a rather brilliant story behind their name. As their wines are not made in the traditional method, they cannot be called an English Sparkling wine, despite the fact that the wines are made in Sussex with English grapes. So as the self-appointed 'bastard child of English sparkling wine', they took on the name Fitz, which comes from 'Fitzroy', an Anglo-Norman name usually given to a king's illegitimate son or daughter. And it goes perectly with their light-hearted, fun fizz.
These two producers both offer something different but daring – just like our flourishing industry.
Find out more about our English wines here or contact us to see how we can help you make the most of English Wine week 2019.
You may also like: