Going against the grain in Spain
Spain used to have a bit of a bad reputation when it came to wine. A far cry from the complex hierarchy of villages and crus in France, it was better known for cheap plonk that people enjoyed on holiday.
Then in the nineties, Spain emerged as a major player on the world stage with big, spicy reds which appealed to an international (read: American) palate. Rioja, in its most 'traditional' form, was king. Commercially-minded winemakers sought to emulate these 'Parker-friendly' wines, leading to a homogenous flavour profile across much of the country, which still exists to a large extent to this day.
But there is an exciting band of winemakers who have been doing something a bit different. They've got the courage to go against the commonly-held view of what the market wants, and are making subtle, elegant, interesting wines. Wines that speak of their varietal characteristics and terroir, rather than hiding behind over-extraction and new oak.
They have a new-found confidence, and the market is changing too. While it's true that a lot of consumers still look for 'classic' styles at an approachable price point, there are many who are starting to look for something a little bit different, more authentic.
Trust in terroir
After decades of overworking vineyards in order to get the highest possible quantity of export-friendly wine into the market, it's gladdening to come across producers who are committed to Spanish terroir.
Producers like Bhilar's David Sampedro Gil in Rioja, whose neighbours thought he was barmy when he started using biodynamic practices to farm his mother's vineyards in 1999. His wife and co-owner, Melanie Hickman explains, "The 'good' vine-growers were those who had vineyards that looked like gardens. David allowed weeds to grow in between the vines and only worked the soils when he felt it was necessary. They looked wild compared to his neighbours. At one point his grandmother called him to talk to him about the vineyards. She said the village people were saying that he's killing the vines and she wanted answers. He had to explain to her that he wasn't abandoning or killing them, but rather trying to bring them back to life by eliminating chemicals and introducing biodiversity."
This approach is shared by Acustic Celler's Albert Jané, who's 'Ritme' wines from Priorat are also made to reflect the land. "Ritme Celler means rhythm," explains Albert, "we want to show the rhythm of Priorat, its extreme llicorella soil, its authenticity."
Then there's Rodrigo Mendez in Galicia, who uses natural yeasts and organic viticulture to make Albarino like you've never tasted before. Expressing not just the bright fruit flavours and zingy freshness you'd expect from this grape, but something unique to his own vineyards, which are tucked away up a mountain-side, surrounded by pine forests.
However, putting the vineyard at the heart of what you do isn't the reserve of this younger band of winemakers. Cava producer Llopart has been making wine this way since the 19th century. At 87, Pere Llopart is the fourth generation of his family to follow this winemaking philosophy, which he is now passing on to his five children. "Llopart vineyards are the essence of the Llopart Cava character," he says.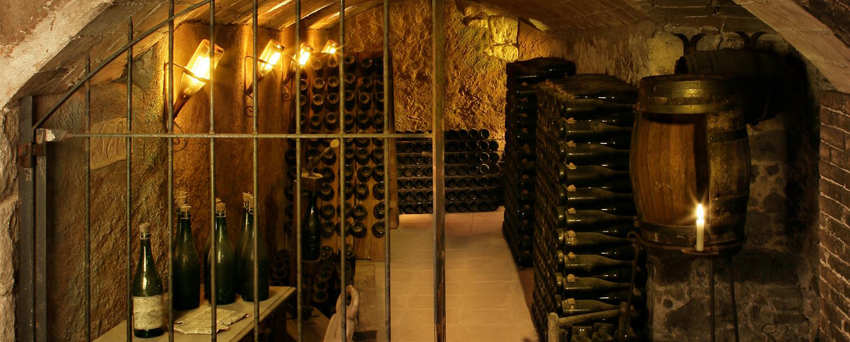 But these terroir-driven, carefully-made wines are still sharing the shelves with other, less exacting producers. So Llopart and five other premium Cava makers have developed the 'Corpinnat' designation, which aims to differentiate quality Cava from some of the more generic, industrial fizz allowed by the DO. Launched at the end of 2017 and now recognised by the EU, this new designation is symptomatic of a growing movement of Spanish producers who are fed up of being placed in the same category as generic wines from their respective regions, and are seeking to champion (and promote) winemaking with a sense of place and soul.
Old grapes, new tricks
Then there are the winemakers who are tearing up the rule books entirely, looking at different grapes and different techniques to come up with something entirely original.
Alvear in Montilla Moriles are far from new kids on the block, with a heritage stretching back to 1729. So they seemed unlikely partners for Envínate – some of the Spanish wine scene's most maverick winemakers. Alvear are best known for their sweet PX and sherry-style fortified wines. But this latest project with Envínate, called 3 Miradas, aims to shine a light on the terroir of Montilla, rather than allowing the winemaking to take centre stage. These light, unfortified wines made from PX, are fermented and spend eight months in large cement jars under a veil of flor and are then aged briefly in botas (the traditional barrels in the area). The resulting wines are dry and zesty with pure fruit characteristics – rather different to the sherry-style wines for which Alvear is famous.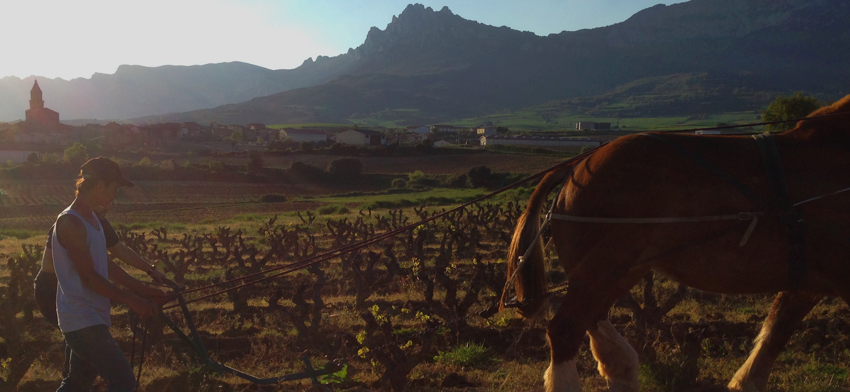 A similarly maverick attitude can be found in Catalunya's Moli dels Capellans. This young winery (founded in 2007) is the result of a shared vision between two friends, Sergi Montala and Jordi Masdeu, to produce high quality wines from Catalonian varietals. They were one of the first to see the potential of Trepat and Parellada as grapes in their own right, rather than just being components of Cava or rosé. But this 'new generation' of Catalonian winemakers are proving that they can make serious wines from these indigenous varieties.
And seeing grapes in a new light isn't just the reserve of the little guys... Vivanco, one of Rioja's most well-known producers, has released their 'Colección', which propels Rioja's famous varieties from the chorus line to the spotlight. Their 100% Manzuelo, which is usually used to add colour and structure to Rioja, really comes into its own here. Intense black and red fruit are complemented with herbs and coffee to make a powerful, complex wine.
Join us at our Spanish tasting on 30 October to explore Spain's rich and diverse terroir and the new band of winemakers who are helping to celebrate it.
You may also like: