Checking in with our Wine Minds Apprentices
When we announced our 2020 Wine Minds Apprentices last February, there was no sign of the rapid downturn the world was about to take.
It's been a long year of delays and disappointments, but with hospitality reopening its doors, it's time for us to rev up the engines on our apprenticeship programme, and deliver the fun and educational year our apprentices deserve. We checked back in with our 2020 apprentices Ida and Paulina to see how they navigated the waters of Covid-19, and to find out what they're most looking forward to, now normality is on the horizon...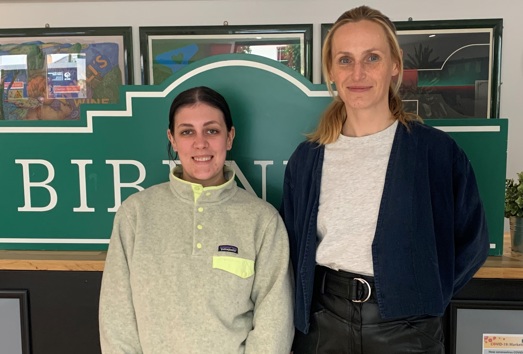 Ida Panaro and Paulina Wisniewska
How have you experienced all the challenges of the past year?
Paulina: It's been quite unpredictable. It was supposed to be an exciting year in wine for me because of Wine Minds - I was very much looking forward to the Jura wine harvest, and in general I'd made lots of other plans. But when it became clear that nothing was going to happen, I discovered that I really needed some down time. I got out to nature more, and did a bit of arts and crafts. 
Another challenge was surviving on furlough. For people in hospitality, it meant only getting 50% of your earnings. In the first lockdown, finding a new job in a supermarket, or anywhere really, was very difficult. Luckily, I have understanding landlords, but many of my work colleagues had to move back home. 
Ida: When the national lockdown was announced, I definitely underestimated the seriousness of the situation. Despite the devastation caused by the pandemic, I feel that having a break from work was beneficial for me. I was starting to feel a bit overwhelmed as I have't had the chance to go home to Italy for more than a year. I did find it challenging being stuck in my house in London for almost a year, but I tried to keep myself busy by studying and reading.
What has been particularly hard for you about lockdown?
Paulina: I think dealing with the threat of Covid. Maybe not so much it being life threatening, but more about losing my taste, and thinking about how that would affect the world in the aftermath. 
Ida: The pandemic has been extremely challenging for everybody. I've been really lucky in my circumstances throughout the pandemic, where others have really suffered.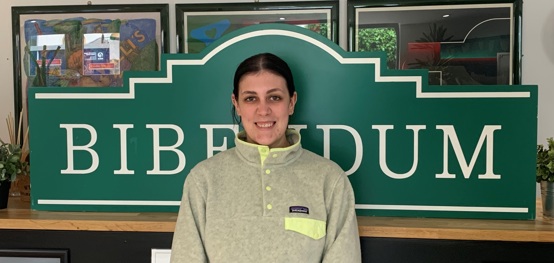 Ida Panaro
Is there anything positive that has come out of it for you personally?
Paulina: I think slowing down and re-evaluating life. Strangely, I've improved on my interpersonal relations - we're all feeling the stress of the situation, but it allowed me to understand that people cope differently. 
Ida: I have learned how to balance out my needs and look after myself better. I've had time to reflect, and I feel more focused.
What are you most looking forward to with lockdown easing?
Paulina: I think I'm mostly looking forward to having a structured life again. Self-motivation is a great skill. but it doesn't come easily to me. Reconnecting with the general public is exciting to me too, and getting that social buzz.
Ida: I'm really looking forward to applying my knowledge from WSET, while continuing to explore wine. I'm also looking forward to customer interaction!
How do you think the Wine Minds programme can help you, especially at this point in time?
Paulina: Definitely by offering access to knowledge, reconnections with wine producers, and wine. As much as I participated in lots of online tastings, I missed getting all that inside information from suppliers. The industry is changing right now, partially due to Covid, but mainly due to Brexit.
Ida: I'm sure that the Wine Minds programme is going to further my career. Without this opportunity I might not have been able to pursue a career in wine! This programme made me excited again - I'm finally looking forward to something that will benefit my career, as well as my education.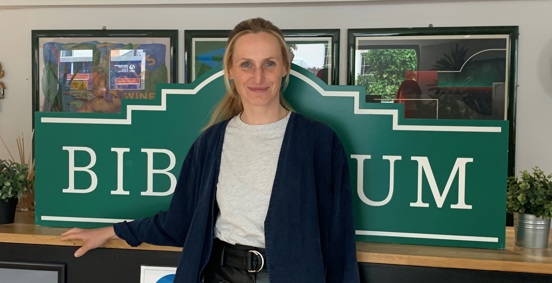 Paulina Wisniewska
What do you hope to still get from the remaining time of being an apprentice?
Paulina: My WSET Level 3 is something I am extremely grateful for! Also dusting off my wine skills - they got very rusty during lockdown.
Ida: I hope that this year, we'll be allowed to do what we couldn't do last year. I want to finish what I was looking forward to starting a year ago, and absorb everything that this experience will offer me. 
What advice do you have for others in the industry, in finding a work/life balance?
Paulina: I think the most important thing to understand is that doing 60 hours a week is not the most productive way to live. Enjoying nature in your spare time will help you to recharge. Always think about what you love about what you do, because if you're not enjoying it, it's a fast lane to burnout.
Ida: Sometimes in this industry, we forget to take care of ourselves! We dedicate our time to making other people happy, trying to offer them a perfect experience - even though we forget how to make ourselves happy and fulfilled most of the time. I think that having a good work/life balance means that when we are at work, we can be 100% and do our best. If we're overworked and stressed, we can't give customers the best experience. So, my advice for people in this industry is to try and find time for yourself. 
You may also like: