The power of the 'wow' factor: get garnishing
It's a fact. People spend more in the run up to Christmas. Even better - people want to be spending more.
A solid 43% have admitted their spending is more frivolous in the festive season, so it's high time you were doing everything in your power to capitalise - as well as giving them an experience which makes them feel the expense was worth it (because there's no business like return business, right?).
While your festive G&T list may have been mapped out months ago, nothing is set in stone - and just a few tweaks could maximise the 'wow' factor that consumers crave. We've all had an experience of seeing an impressive-looking dish or drink, and thought: 'What's that? I want one of those!'
Hit the Insta spot
Things that look cool, sell. The art of theatre around a drink (and there is so much theatre to tap into) flips a switch in consumer mindsets as to how much they're willing to pay. A simple G&T with a slice of cucumber and ice for ten pounds? Customers will be balking at the bar. But thread that slice into a lattice, throw in some decorative starfruit and tip it all into a balloon glass, and there's a good chance that same customer will eagerly shell out £12, all in the expectation of a few extra likes on their next Instagram post. 
But don't go too far...
That's not to say everyone should be whipping out the dry ice and serving gin in flowerpots and test tubes. The much-loved Twitter account 'We Want Plates' is testament to how you can go too far with 'innovative' servings (one memorable horror story featured a full English breakfast served on a spade. Baked beans were involved - enough said). On top of the potential for overkill - remember, the key is to look effortless - the cost of expensive dry ice machines, ice ballers and novelty glassware (which is likely to end up in customers' bags) just aren't worth the hassle.
One sure-fire way to impress, while keeping your overheads low, is to make sure your G&T garnishes are hitting the right spot when it comes to your Insta-obsessed customers. They're relatively quick to do, impressive to look at, and, with a bit of forward planning and careful buying, can be extremely cost-effective. More so, we imagine, than serving breakfast on a spade.
Read below for some top tips on how to really make your G&Ts pop.
The glory of garnishes: our top tips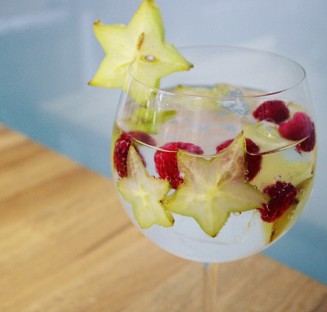 1) Funk up your fruit 
Lemons and limes may be the classic accompaniment to a G&T, but they hardly scream 'look at me'. For an easy - and very effective - alternative, try cutting some starfruit instead. It was born to be a garnish. We've thrown in some raspberries to add an extra pop of colour to a classic G&T, made with Bloom Gin. 
Difficulty Level: Easy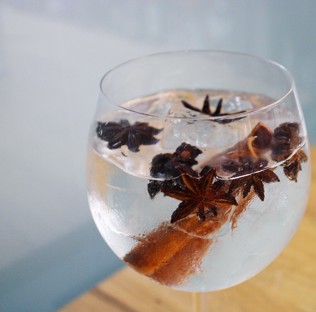 2) Spice things Up
There's a whole world of spice delight out there. Star anise not only adds a liquorice-y kick to G&Ts, it also looks phenomenal. Try with a cinnamon stick for an extra-festive twist. We added ours to Opihr, to really emphasise the spiced flavours.
Difficulty Level: Easy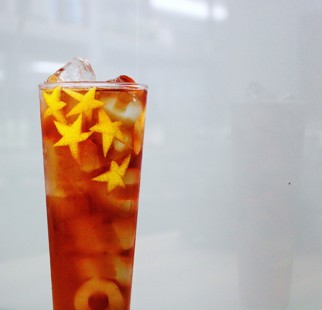 3) Time for fruit to get fancy 
If you're having trouble hunting down starfruit and dragonfruit for your garnishes, have no fear. With a bit of extra time (and a handy shaped cookie cutter or two), lemon peel can be turned from zero-to-hero, just like that. We added it to Monkey 47 Sloe Gin - the contrast in the colours really makes your hard work stand out.
Difficulty Level: Medium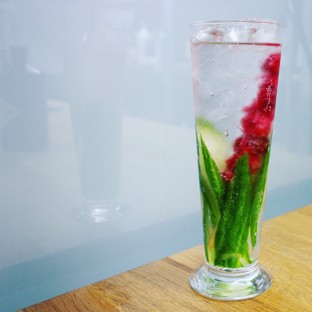 4) Unleash your creative genius
For those who want to create a real showstopper (and have the time to dedicate to it), the possibilities are endless. For our Hendricks serve, we used cucumber shards and raspberries held in place with a cocktail stick. Voila - one flower in a glass.
Difficulty Level: Hard
You may also like: