From adversity to success: the Josef Chromy story
There are times in business that give cause for reflection. Sometimes, these are sparked by meeting someone who not only has an almost surreal back story - but who has also succeeded in a way that has made the community around them better, and someone who will leave a legacy for future generations to admire and remember.
On a recent trip to Australia to see our key suppliers (and what a wonderful group of people they are!), I visited Tasmania for the first time, and had the honour of visiting Josef Chromy. Josef Chromy wines have quite rightly gained a worldwide reputation for their excellent quality, under the brilliant stewardship of Jeremy Dineen, who has been winemaker there since their start in 2006.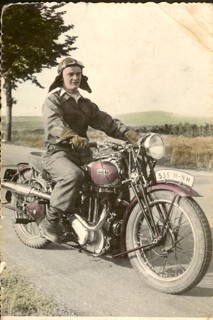 But this blog will not be about Jeremy, inspiring as he is. This is about Josef himself, who I had the privilege to have lunch with during my visit at the end of February. Although Josef is now in his 90s, his hands are all over the business, despite having had a stroke in 2006 (he proudly showed me the scan of his brain). Sitting next to a man whose life journey has been as remarkable as his, made me think how lucky I have been in my (now long) career in the wine business, to have met so many fantastic people. Joe's story is really a tribute to all those who have battled significant adversity in their life, in any form. 
Josef in Czechoslovakia
Go back to 1950, to a small Czechoslovakian village. Joe had been under the careful eye of both the Nazi and Soviet forces for eight years, enduring all related atrocities and lack of hope. At the age of 19, joined by two friends, he decided to forge an escape. Both friends were lost - one shot, and one never heard from again after a chaotic dash across the Czechoslovakian/Austrian border. The story of the ensuing months of struggle and deprivation are not for now (but for anyone interested, I can send a profile done by a journalist, detailing what happened in that time. It puts all our current problems into perspective).
Eventually, Joe was given political refugee status, and was offered a choice of where to emigrate: Australia, Canada, USA or New Zealand. He chose Australia, and began his new life there by accepting a job in an asbestos factory. He was penniless - as he told me, only owning the clothes he was standing in.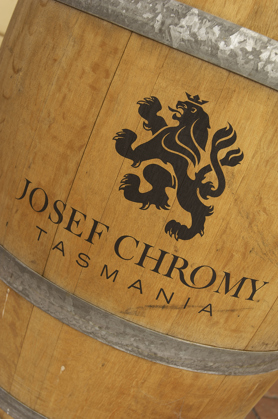 But he was captivated by the island, and saw its potential. He saved and saved, and eventually opened a butcher's shop in 1957. BY 1994, he had 530 employees, and had floated the business on the Australian Stock Exchange. It was during these 40 years that Josef also developed a keen interest in wine - being, in his words, 'a good European'. He invested in Rochecombe, Heemskerk Wineries and Jansz Sparkling Wine. and developed Tamar Ridge from scratch - which now stands as the largest vineyard in Tasmania. He sold all of these upon receiving offers that were too good to refuse. But, he missed the wine industry and, in his 70s, bought himself what he called a 'hobby' vineyard.
He never planned to name his vineyard after himself. In fact, his team did it, while he was recovering from his stroke - and, in Josef's words, he couldn't speak to protest. But how right they were to do so. He, Jeremy and the team have created a legacy out of his story -  one that is all about the quality and expression of Tasmanian wine.
Josef has received many awards for his work in Tasmania, and the large impact he has had with both his businesses and his charitable endeavours. After being awarded the Australian Order of Merit in 2007, he was even given the opportunity to meet the Queen.
I hope to meet Joe again when he comes to Europe this summer. He is visiting the village of his birth to see his family, along with - unsurprisingly - a large delivery of wine from the other side of the world.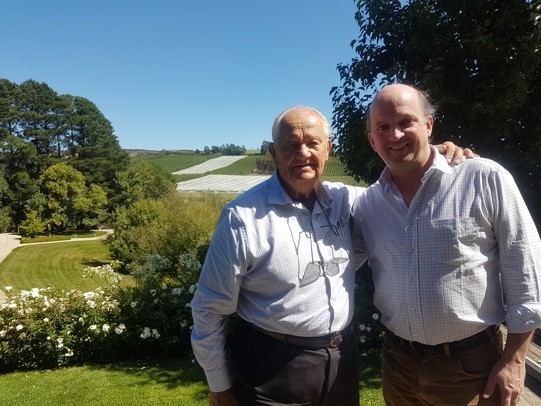 Michael Saunders and Josef Chromy in Tasmania, 28th February 2020
You may also like: