Harvest 2019: US and Canada
For our producers across the USA and Canada, it's been a vintage that highlights the importance of winery expertise.
While California saw great temperature balance and benefited hugely from favourable weather conditions, Oregon and regions in Canada were a little more affected by an unexpectedly cold spring and extremes of weather. Yet, despite these, it appears that wineries were more than set for the task, and all are reporting that their careful vineyard management means 2019 is set to be a fantastic vintage.
USA 
California 
Everything balanced out perfectly during California's 2019 harvest. Although heavy spring rains caused concern for producers, delaying pruning and bud break, they proved to be an asset as the vintage progressed. Increased levels of moisture in the soil allowed vines to survive the June heatwaves with relatively little stress, and crop yields were unaffected.
After June's temperature spikes, the summer was warm but moderate, with cool evenings and minimal rainfall. These favourable conditions continued until end of harvest, with producers reporting that veraison was 'beautiful but even'. Yield levels are universally high, and it looks like the 2019 vintage will be characterised by wines of great structure.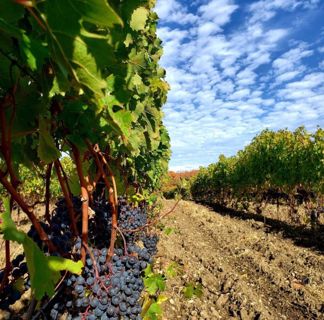 Truchard
Huge optimism surrounding the 2019s! 
Manageable weather conditions and a near-perfect harvest period spelled success for Truchard. "This year's harvest was a little late in starting," says Anthony Truchard, continuing, "We had a relatively cool spring and some late spring rains, which seemed to delay everything!" Although the heavy rainfall throughout March and April may have pushed back budbreak, Anthony admits they proved useful in the long term. "With the extra moisture in the soils, the vines went through the heat with little stress," he says, referring to the unexpected June heatwaves. 
Harvest was a little delayed, starting ten days later than expected, when the first Pinot Noir grapes were brought in. However, despite being delayed, the weather stayed dry and warm throughout the picking process, and Anthony is very optimistic about the wines to come.
Oregon
'Challenging' is the word that springs to mind when describing Oregon's 2019 harvest. The vintage started on a positive note, with fairly warm temperatures, yet these soon gave way to a 'spring freeze' that significantly reduced yields. Due to the cold, clusters were smaller than expected across all varieties. However, producers have reported that this had the benefit of allowing wineries to manage fermentation capacity, and optimise management.
The summer climate was mild and dry, raising expectations that the 2019 wines would be ripe and balanced. However, temperatures dropped significantly in September, in what has been reported as one of the coldest ends to a vintage ever. Combined with heavy rains, there were concerns of unevenness in the final wines; however, a few vital weeks of mild and steady weather in October allowed grapes to finish ripening. Despite yields being down, grapes are reported to be healthy and look promising.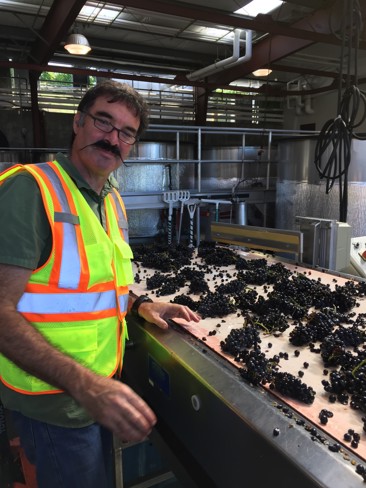 A to Z Wineworks
A year when knowledge and experience have come into their own.
"2019 is the type of harvest where some of the resulting wines will reach great heights," says Michael Davies, Executive Winemaker at A to Z Wineworks, "but others might not." It was certainly a vintage that challenged the technical abilities and skills of the A to Z team, although Michael is confident that they rose to the occasion.
"After the luxury of several years of extended clement harvest conditions, 2019 presented an array of challenges," he says. "An abrupt spring freeze after an unusually warm spell substantially reduced yields." Yet, conditions became increasingly favourable throughout summer, with mild and dry weather allowing grapes to ripen. There were more challenges to come, though. "Rains and cool temperatures descended upon Northern Oregon in mid-September," Michael says. But luck finally struck in October, when a few key weeks of mild and steady weather in Oregon allowed grapes to finish ripening. "Those grapes that withstood the rains to be picked later will produce wines of excellent quality," Michael states. All in all, despite his expectation that quality spread may be greater than normal, he's optimistic that his team's depth of experience allowed them to make adjustments as necessary, using extra fruit-thinning passes, shorter cold soaks and altered use of fining agents to ensure quality.
Canada
All in all, 2019 was a great harvest for Canadian producers. Despite a challenging start to the growing season, with budbreak delayed by a cold, wet spring that lasted until June, favourable summer conditions more than reversed any damage done. All regions saw a long, dry and warm summer, with cooler night temperatures that kept wines remarkably fresh and crisp. Although Ontario saw some vine stress due to drought, which lessened yields, overall reactions to the vintage are overwhelmingly positive. Producers in Niagara have reported above-average yields, of 'exceptional' quality, while the Ontario wines are set to be fresh, acidic and pure, even if yields are down on last year's.
All in all, a great vintage.

"The fruit quality was so great this year that the sorting table seemed nearly obsolete," says Tyler Shettell, Operations Manager. What turned out to be a great harvest started somewhat shakily, with a cold spring marked by heavy rain causing concern. "We didn't see a day over 20 degrees until mid-June," he explains, "which is very unusual for us here in Prince Edward County." Given the slow start, the Norman Hardie team made the decision to reduce yields to just under 2 tonnes of fruit per acre, in order to ensure ripeness. 
Conditions picked up from June, though, with Tyler describing the resulting weather as 'an ideal summer'. Temperatures were warm, but not marked by any significant heat spikes that would have damaged vine, and were balanced by cooler nights and intermittent rain. These near-perfect conditions lasted throughout September and well into October, meaning that the fruit harvested was of exceptional quality and great ripeness. 
"With our ferments well underway, things are looking great," Tyler says. "In terms of finished wine, I suspect there will be good texture given the phenolic ripeness, and the fresh, vibrant acidity that our wines are known for. With another 18-24 months left before bottling, we are expecting things to go very well, as a result of an overall terrific vintage!"
You may also like: