Harvest 2019: England
The incredible 2018 harvest in England set producers up to see similar success in 2019. Some challenges were faced in the form of adverse weather conditions, but our producers are optimistic that this harvest is looking promising.
"Despite rain through the later stages of ripening and other isolated issues, most producers realised a good yield, with good quality grapes, which should help keep the march of English wine firmly on track," says Jamie Avenell, Bibendum Senior Wine Buyer.
Here is a round up of the 2019 harvest from some of our English producers:
Sussex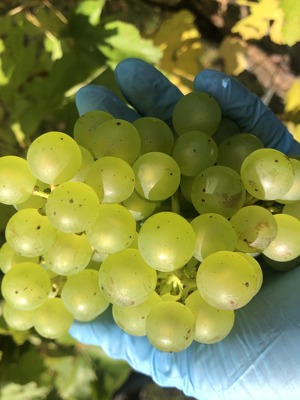 "Off the back of an amazing 2018 with our biggest and best harvest ever, the expectations of 2019 were going to be difficult to live up to," says winemaker Simon Roberts. A mixed bag of weather conditions led to excellent fruit set and ripening, but there was high disease pressure which meant that canopy management and vigilance were crucial, according to vineyard manager Matt Strugnell.
"It was one of the wettest Octobers that we can recall in our 24 year history. This resulted in a challenge to co-ordinate picking dates, but with our experience at weather forecasting we could pick our grapes in between spells of the changeable weather," Matt says. "Grapes from the various sties over the South East have been variable, the earlier ripening vineyards have down really well, whereas those later ripening and higher altitude ones have struggled a little in the wet weather." 
Simon concludes: "2019 was a year when experience really mattered. Our cool climate can be challenging, and this was a year where we can proudly say that our care and due diligence in the vineyard really paid off, resulting in good volumes of clean grapes with a concentration of phenolic flavours." 
Sussex
"Harvest 2019 has been fun but challenging, with torrential rain and even hailstone showers at times," says Gnina Balchin, vineyard assistant manager. But despite this, assistant winemaker Matthew Brass explains that the wines are shaping up to have surprisingly good depth and concentration, with the Pinot Noir and Chardonnay looking particularly promising.
Anyone who has ever worked a harvest will know that machinery has a knack for breaking at the most inopportune times - at Albourne, the press membrane broke early in the harvest, with the Ortega grapes inside! But the team were quick on their feet and turned the disaster into an experiment, deciding to dump everything out of the press into bins and ferment the juice on the skins. The results are looking quite interesting, we are told...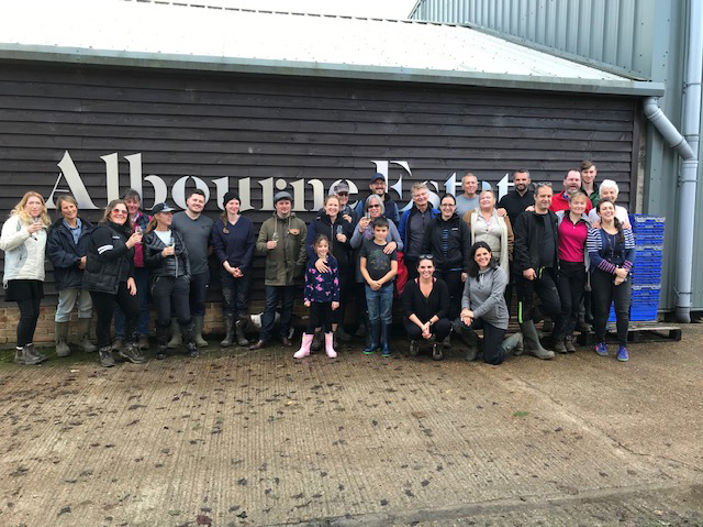 Sussex
Head winemaker and managing director, Sam Linter, explains that 2019 was a more typical year - after the knockout 2018 harvest - with a mixture of successes and challenges.
"There were a fair amount of bunches with some small berries, which meant crop levels were generally a little below estimates, but the small, ripe berries meant very favourable sugar and colour levels in some of our early-harvested fruit," she says. "The October rains resulted in much slower, late-season ripening, leading to lower sugar levels, yet ripe fruit. Disease pressure was high, but manageable, and we found that fruit came in clean, with very light sorting necessary. Overall the result has been wines with typicity, prettiness and freshness."