New Zealand - more than a one-trick pony
The last few years have seen a new era for New Zealand wine.
For one thing, the vines have gotten older and wiser – and so have the producers tending them. Elegance, freshness and balance have become core values of the country's premium offering. And so has versatility. Growing everything from top-notch Pinot and Riesling, to Syrah and Chenin Blanc, New Zealand has come a long way from one-hit wonder Sauvignon.
Bibendum buyer for New Zealand, Matt Smith, explains that New Zealand has become confident in its own skin. "New Zealand is seen as an aspirational country for most people and it is fully able to produce quality, premium wines. There is a huge amount of regional diversity, from Marlborough and Central Otago, to Gisborne and Hawkes Bay. Winemaking styles are changing and the vines are maturing, leading to more serious and interesting wines."
Heath Ball, of The Red Lion and Sun in Highgate, believes that New Zealand now has a solid, world-renowned premium offer. "But this wasn't the case when I started in the trade many years ago. Styles have become more refined – it's less about the big and bold; less about winemaking and more about wines expressing their terroir. The really great thing is the freshness of these wines. Throughout the country they not only have great aromatics and flavours, but good freshness, making these wines really food friendly."
The UK seems to be embracing this stylistic evolution. Melanie Brown, owner of The New Zealand Cellar, explains, "We see a strong trend of consumers becoming more and more aware of New Zealand's premium offering. With exceptional examples of Chenin Blanc, Pinot Noir and Riesling, our customers are willing to look past generic New Zealand Sauvignon and discover something slightly more enticing.
"I believe New Zealand will become increasingly popular, with the world recognising its innate ability to produce exceptional wines, from various regions, in a variety of styles – all with personality and poise," says Melanie. "New Zealand wine has developed and retained a premium share of the market and I have high hopes that it will keep this position by showcasing the very best and intriguing wines on offer today."
In celebration of Waitangi (New Zealand) Day on 6 February, we pick our favourite Kiwi producers: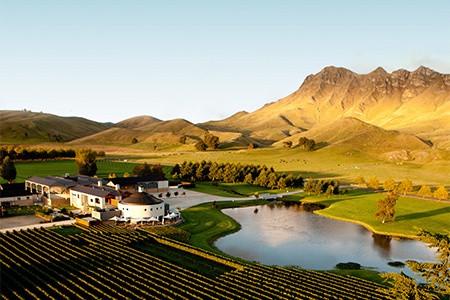 Craggy Range | Martinborough and Hawkes Bay
Terry Peabody and Steve Smith MW are passionate about terroir. So when they founded Craggy Range in 1997, they sought out some of the best, unplanted sites in New Zealand to pursue their single-vineyard philosophy. Their quest brought them to lesser-known regions Martinborough and Hawkes Bay's Gimblett Gravels, where winemaker Matt Stafford crafts their brilliant Bordeaux blends, Syrah, Sauvignon Blanc and Pinot Noir.
For Matt Smith, Craggy Range typifies the unique terroir of the Gimblett Gravels, producing a very elegant style of Syrah. "Similar to the northern Rhone, this wine has lots of white and black pepper, and fresh cherry fruit," he says.
Top pick: Craggy Range Gimblett Gravels Syrah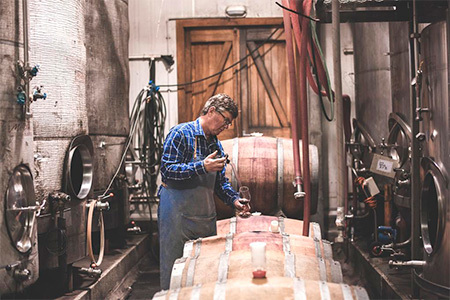 Millton | Gisborne
James Millton is a living legend in the New Zealand wine scene. Genuine visionaries of organic and biodynamic winemaking, James and his wife Annie started Millton winery on the banks of the Te Arai River, near Manutuke, in 1984.
The only two things that matter to them are the quality of the wine and leaving the land in an improved state for future generations. Unlike most New Zealand wineries, Millton is known for its expertise in unsung grape varieties such as Chenin Blanc and Viognier.
Melanie Brown is a big fan of Millton: "My favourite wine would have to be James Millton's Chenin Blanc. I've always said this wine was in my top three New Zealand wines of all time and I continue to say so!"
Hear more from the Milltons in our podcast here, and read more about James' approach to biodynamics in this article.
Top pick: Millton Te Arai Chenin Blanc