Be bolder and braver with your rosé
Rosé season is on the horizon so it's time to get in gear. And while the past few summers have been dominated by Provence (over the course of 2017, its rosé sales increased by 76%), there is more to pink wine than the cult Southern French pale – and drinking with an open mind can lead to some exciting discoveries!
So let's explore the beautiful spectrum of pink that you can enjoy in this diverse category.
The 'Provence pale' and beyond 
France is a good place to start for that signature pale pink. But there's a whole lot more than just Provence – the Loire Valley and Languedoc make some beautifully fresh, delicate wines too. 
With Andre Neveu's Sancerre rosé, you get a wonderfully light wine with plenty of citrus, flint and red berry notes. For something more minerally from the South of France, go for the strawberry-and-orange-led Domaine Lafage Miraflors Rosé. But if you're after the classic Provencal, then try the original, iconic rosé from Chateau d'Esclans, Whispering Angel.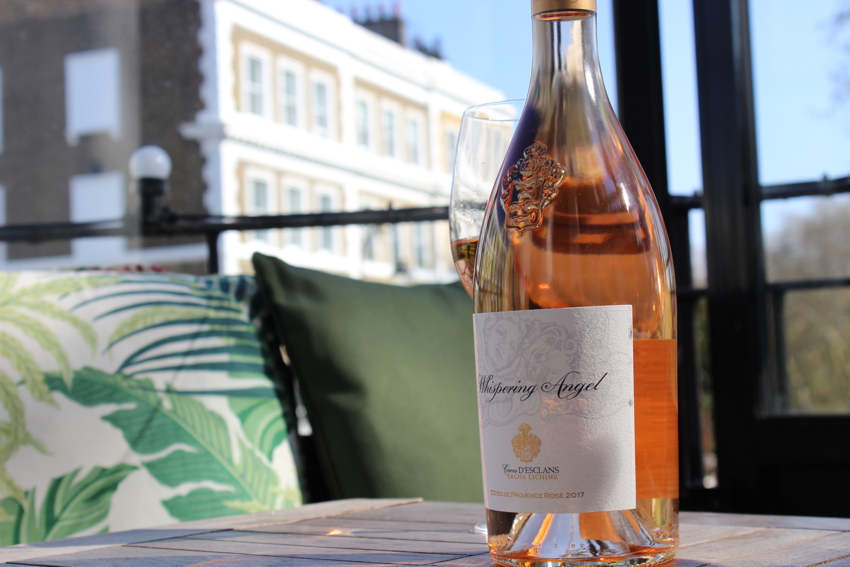 A ripe and juicy option from the New World 
You might be forgiven for assuming that many New World rosés are sweet and a touch clumsy. But this punchy rosé from organic Mendoza producer Argento is delicious – intense, concentrated but perfectly refreshing with cherry, plum and red berry notes.
Is it a red or a rosé? 
Okay okay, they're kind of reds… but does it really matter? These chillable, light and juicy wines give us everything we want from a good rosé and more. Call them rosé, call them red – we just call them sensational. For something a touch savoury, with plenty of pastis, liquorice and wild berries dancing on your palate, try Chile's own Garage Wine Co. Old Vine Pale Lot #73. And the Pinot Noir Infusion from New Zealand icon Prophet's Rock is a must try, jam-packed with cherries, strawberries and spice.
Find out how London restaurant Honey & Smoke are embracing all types of pink to pair with their menu
Fitzrovia grill, Honey & Smoke, are serving up some of London's best middle eastern food. And while maybe not the first place you'd think of for a glass of something pink, what better to go with their lamb koftas, charred cauliflower or figs and peaches than a glass of seriously moreish rosé?
General manager Rachael Gibbon has chosen two rather fantastic and completely different wines for their list. Explaining why they chose a Languedoc rosé, she says, "we decided to stock a Lafage rosé over conventional Provence rosés as, first of all, we find it absolutely delicious, of course!" But as she elaborates, it's about more than just taste: "We also love the fact that it's out of the mainstream which we feel works symbiotically with our menu."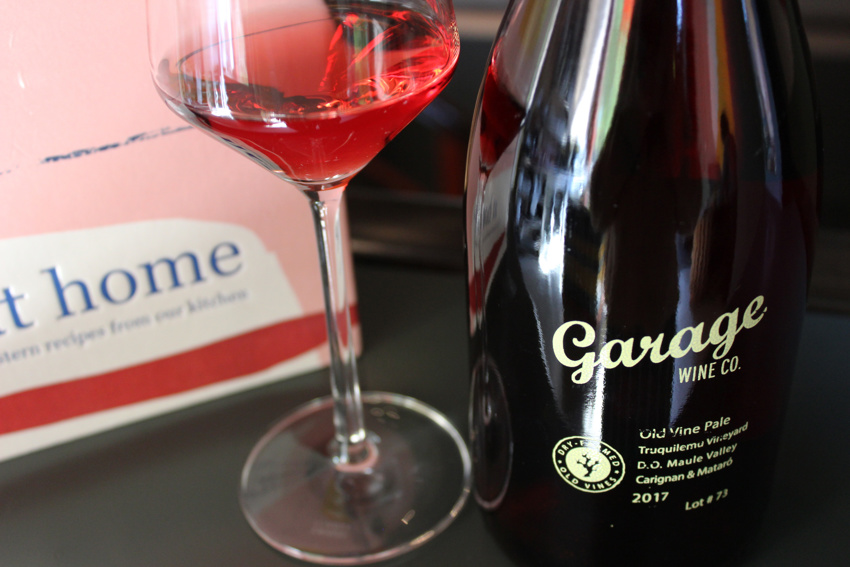 And when trying to avoid the mainstream, you can't go much more off-piste than with the wines of Garage Wine Co. With their extremely versatile Old Vine Pale, you can make the 7,149 mile journey from southern France to Chile in one sitting. And as Rachael explains, "it goes perfectly with most dishes on our menu, with crisp acidity and pomegranate notes that complement the food amazingly. It's a hit all year round!"
So how do we get such diversity in rosé?
Aside from the grapes you use, it's all in the making.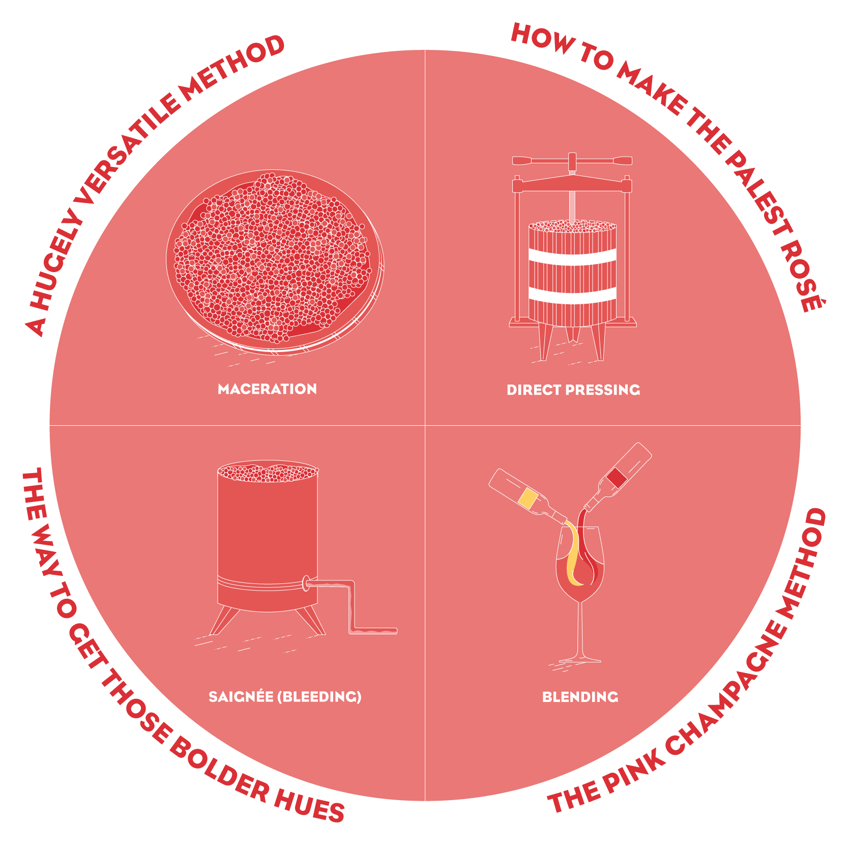 Maceration - a hugely versatile method
This is pretty simple. You take red grapes, crush them gently and allow the skins to stay in contact with the juice for as long as you want. This is usually for between 6 to 48 hours depending on how much colour and flavour you want to extract.
Direct pressing - how to make the palest rosé
Direct pressing is similar to maceration, except you press the juice off the red skins pretty sharpish, just as you would with white grapes for white wine. Skin contact time is therefore limited and so this method tends to craft the lightest rosés.
Saignée (bleeding) method - to get those bolder hues
This method involves the winemaker 'bleeding' off some juice during maceration (the rest usually makes a red wine) and so tends to make richer, more intense rosés.
Blending - the pink Champagne method
Blending red and white wine together is actually not allowed in European PDOs (wines of protected origin) except for in rosé Champagne. But in some New World regions this method is used.
Feeling inspired to spice up your rosé offering? Check out our diverse range here.
*Please drink responsibly
You may also like: