A new sip for summer: Chandon Garden Spritz
A summery spritz is the go-to drink of the season, and the Chandon Garden Spritz has arrived on the scene just in time. And no small feat either! It took more than four years, and 64 different formulas, to create the perfect balance of bubbles, liqueur, sweetness and bitterness.  
Spritz cocktails are the fan favourites for summer 2022, and trend-setting bars are using more diverse ingredients for flavours and garnishes, evoking a natural and refreshing taste profile. Chandon Garden Spritz ticks all the boxes of flavour, innovation, and summer-readiness. It is also the only spritz that has been crafted based on exceptional sparkling wine.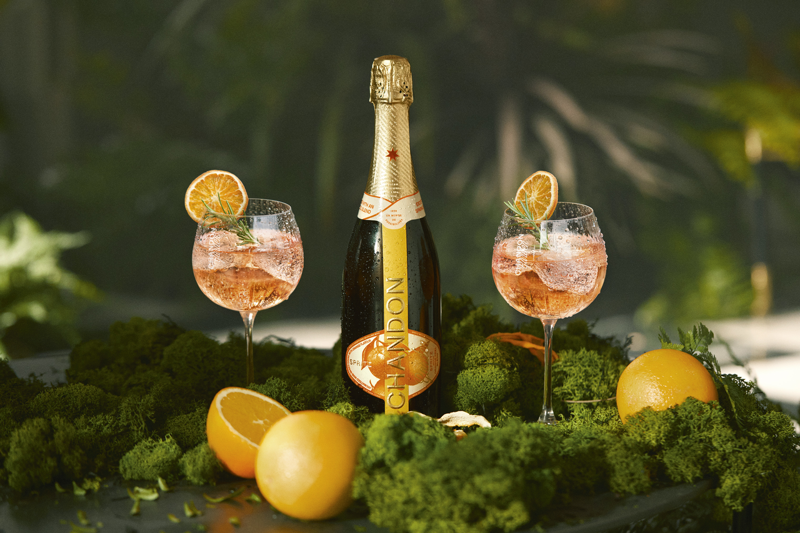 As a base, the Chandon Garden Spritz has a deliciously dry sparkling blend of Chardonnay, Pinot Noir and Semillon, made using the Charmat method. Once the base wine is made and the orange-peel bitters liqueur has been added, the wine is placed into a stainless-steel tank to undergo secondary fermentation over a period of four to 12 months. During the secondary fermentation, it is continuously stirred, agitating the lees in the wine. This allows a rich, creamy character to develop.
The wine is then blended with a unique liqueur that's infused with a secret mix of herbs, spices and orange peel extracts. Since Chandon uses only the peels, it was paramount to find oranges that are not sprayed with pesticides, and they found it on a sustainable family farm. The peels are used fresh, macerated, as well as baked – creating a mouth-watering caramel and candied flavour.
With naturally flavoured spritzes as one of the top trends for the upcoming summer, the Chandon Garden Spritz is well on trend, containing no artificial flavours or colourants, and with half the amount of sugar of a standard spritz.
Chandon's Argentinean vineyards were planted back in 1959 in Mendoza, with the desire to celebrate the various terroirs of the world. Years later, the region became the inspiration for the Chandon Garden Spritz, with its wealth of excellent local ingredients.
Winemaker Ana Paula Bartolucci was born in Mendoza, and knows the region and its produce like the back of her hand. According to her, "Chandon Garden Spritz is something to be enjoyed, with friends, on different occasions. It's unique, really. It is at the vanguard of sparkling wine, and we have always been innovative."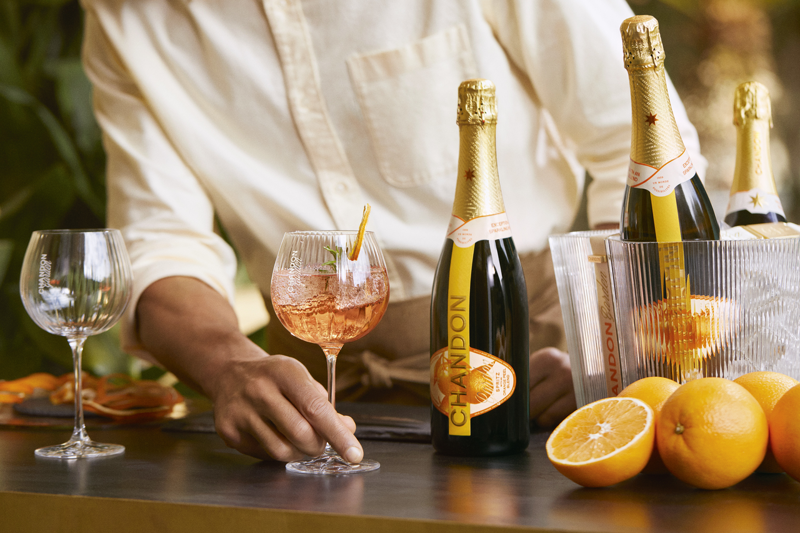 For the perfect serve, pour 187ml of Chandon Garden Spritz into a fluted balloon glass, top with three ice cubes and a sprig of rosemary, and garnish with a dehydrated orange wheel.
You may also like: