Vivid Producer of the Month: Millton Vineyards
'Honour without fraud' (Sine Fraude Fides) is emblazoned across the Millton family crest, and rarely has a motto been more appropriate. As self-proclaimed 'custodians of the land', it's no surprise that James and Annie Millton have emerged as one of the driving forces behind sustainable winemaking in the new world. 
This power couple of New Zealand biodynamics make it their mission to do away with the 'unnatural' elements of winemaking, adhering to a strict philosophy of respect for the land in creating their phenomenal range - which, unsurprisingly, is about as pure as wine comes.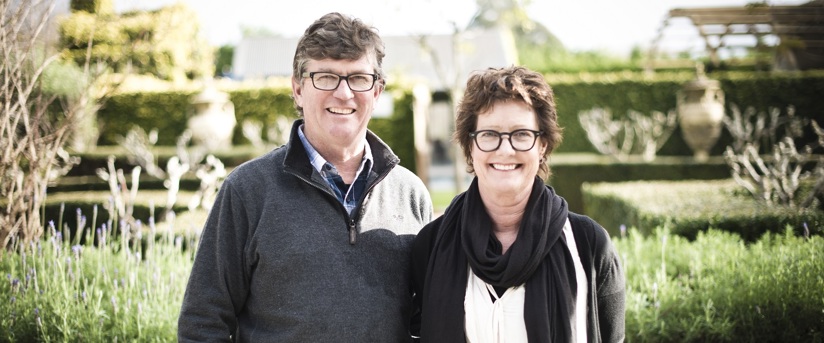 The godparents of New World biodynamics
Winemaking runs in the Milltons' DNA. Annie's first introduction to viticulture came early in life, when she spent her school holidays working in her father's vineyards - and, through this, becoming acquainted with the chemicals, pesticides, and herbicides rife in New Zealand winemaking at the time. 
After meeting James, the couple travelled through France, Australia and Germany, working vintages and learning from old world masters - all while soaking up knowledge around different styles of winemaking, from barrel ferments to late harvests, and developing their own theories about what might work on home soil. As global attention began to turn to New Zealand wine, the couple returned, determined to implement what had learnt in their own winery - much to the bemusement of parents and neighbours alike. Millton Vineyards was established in 1984 on the banks of the Te Arai river, and the couple quickly got to work establishing their organic vineyards - all while starting their exploration into the teachings of Rudolf Steiner, which were to become fundamental to the winery.
Although Millton Vineyards was the first producer in New Zealand to gain organic status all the way back in 1989, James and Annie made the conscious decision not to market their wines as such, for fear of putting consumers off. As James put it, a general lack of understanding around organics at the time meant the term conjured up flimsy, hippy-esque images of "brown paper on bottles under willow trees by a brook, with water murmuring past", rather than anything of real note. Of course, consumer demand later soared - and with it, the Milltons proudly embraced their status as a leading force of sustainable winemaking in the country. Twenty years after achieving organic status, they hit a double-whammy, becoming the first Kiwi winemakers to be certified biodynamic. 
A philosophy rooted in the land 
As James puts it, "it is important to note that we grow our wines, and do not produce them." The Millton philosophy sees them concentrate entirely on their vineyards, working with nature's own rhythms in everything they do. Natural sprays and tonics, created from plants, animals and minerals, are applied at certain times of the lunar month in order to develop biodiversity and build up plants' immune systems, without using interventional techniques. The intent is to create a diverse bio-community within the vineyard, where everything lives harmony, from the smallest insect to cows that provide manure and horns for biodynamic preparations. Biodiversity is encouraged - as James says, "the score of your good intentions is the population of earthworms you have in the earth, and the abundance of other critters."
The Milltons don't just stop at their own winery, though. Using their decades of expertise, they now assist and mentor others in New Zealand who wish to travel the biodynamic route, helping wineries such as Felton Road and Quartz Reef in their journey towards conversion.
The vineyards
"When people come here, they feel the energy," says Annie of their Gisborne vineyards. The region struck many as an odd choice for a biodynamic winery - damp, with high disease pressure, it had primarily been used for bulk wine and sparkling prior to the Milltons shaking things up. Which only goes to show how effective their vineyard management and non-interventional techniques really are. 
Grapes have been grown here in 4 single vineyards for over 35 years. No herbicides, insecticides, systemic fungicides or soluble fertilisers have ever touched the vines, which are all managed using biodynamic preparations. As much as possible is returned to the soil, with the Milltons believing that, as winemakers, they are responsible for leaving their land in a better state than they came to it. In James' words, "We are merely the caretakers... our wines give an expression of the natural flavours found in the grapes."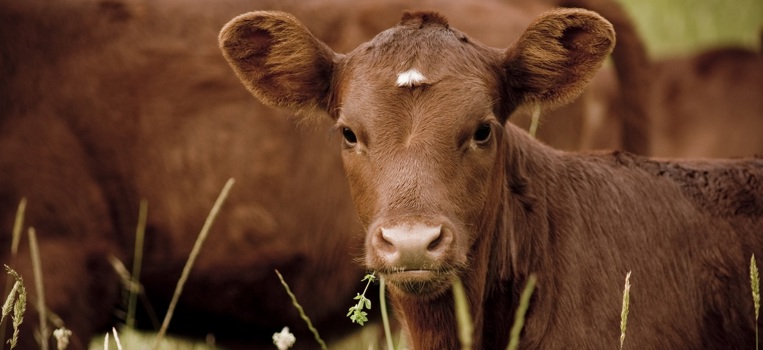 A bright and biodynamic future 
Although the Milltons have been masters of biodynamics in New Zealand for decades now, the past six or seven years are when the tide has really turned on a global scale. As increasing numbers of fine wines boast sustainable, organic or biodynamic credentials, so are the leading proponents of these categories becoming ever-more recognised on the international winemaking stage. 
Scores of awards and recognitions have been landed on Millton in the last few years, with James and Annie most recently being inducted into the New Zealand Winegrowers Fellows (2019), and James Millton being named the New Zealand Winemaker of the Year by Gourmet Traveller Wine (2020). In their words, "his vineyards, his wines, and his personal example have given many other growers the motivation to become organic or biodynamic."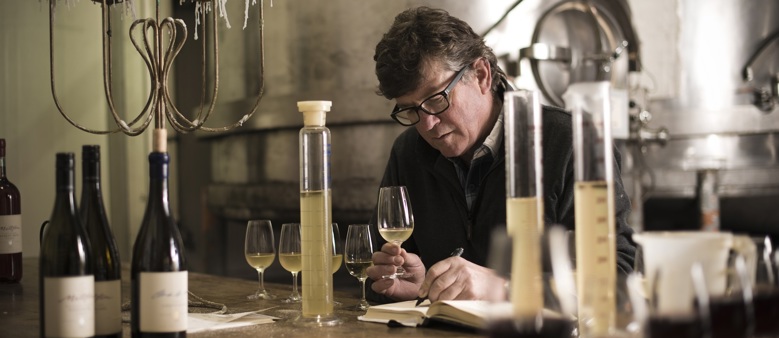 You may also like: