Vivid Producer of the Month: Alois Lageder
"Nature is much more powerful than we are," says Alois Lageder, the eponymous founder of this pioneering Alto Adige estate. "Our objective as wine growers is to maintain and develop the complex systems of nature."
Every function across Alois Lageder's 55ha of vineyards has been carried out biodynamically since the 1990s, with the winery achieving certified status in 2004. The Lageder team strives for zero carbon production, using solar panels and natural temperature control methods, and banning plastic and foil from their bottling process.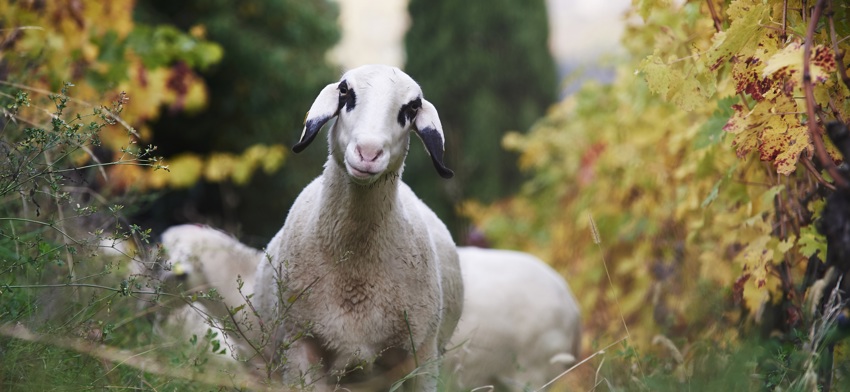 Biodiversity is encouraged across Alois Lageder's vineyards
All about the nature
The winery team strictly adhere to the principles of Demeter Italia in their biodynamic efforts. All this is undertaken with an underlying belief that their entire estate - vineyards included - is a living organism, that works in its own rhythms of nature. For Alois Lageder, cosmic influences, complex ecosystems and interrelationships with other living things all have an effect on whether its agricultural efforts pay off or not - and charting the natural cycles that concern biodynamics is how they plan to not only understand these, but make full use of their potential. 
The biodynamic approach has, according to current winemaker Clemens, had a significant effect on the vines themselves, due to improved soil quality and vine fertility. "You feel, see and smell that there is life in the vineyards," he says. "This, in turn, is reflected in the character of the wines. We perceive an increase in vitality, freshness, precision, and tension."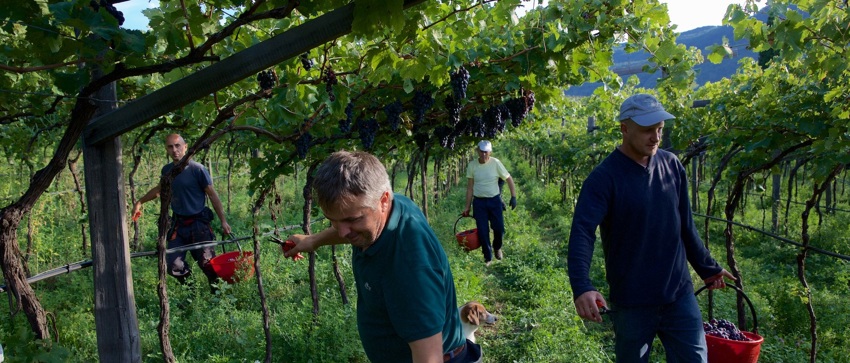 Lageder assist other growers in the region in the road towards biodynamic conversion
Pioneers in the region 
The winery's approach extends beyond its own fields, too. "I am convinced we can improve quality through biodynamics," says Clemens, "but we work this way because we have a responsibility to our neighbourhood." Alois Lageder partners with 80 other Italian growers, 50% of which practice biodynamics as a result of the winery's influence and guidance - and Lageder have a goal of converting the rest by 2023. 
Climate change and the future 
Alois Lageder is also leading the way with new varieties in the area, experimenting with alternatives that will stand up to the challenges of climate change - which has been an increasing concern for the winegrowers of Italy for the past 30 years at least. "A hundred years ago, we had Riesling," Clemens continues. "Maybe in the future we will have Viognier. We need to think of how we can maintain the freshness, liveliness, and tension of our wines, not just now, but in 10 years." In the winery's opinion, it is through embracing experimentation and the power of innovation that it will truly be able to capture the diverse potential the region has to offer, and reveal the distinct qualities of Alto Adige's vineyards - without compromising any of the pure, vibrant hallmarks of Lageder's style.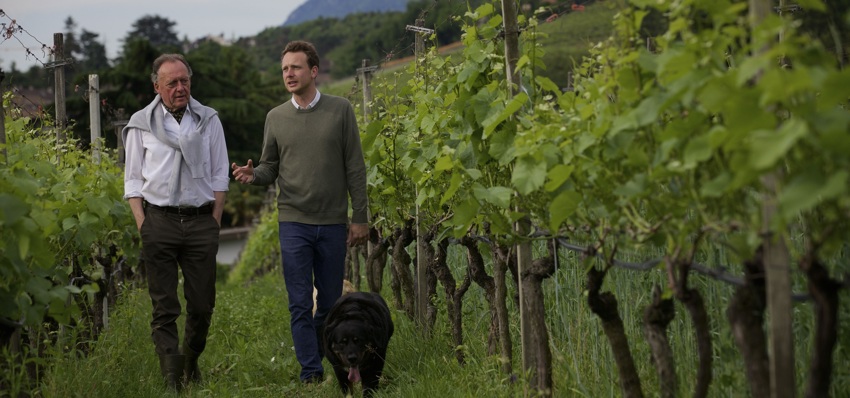 Alois and Clemens in their Alto Adige vineyards
You may also like: