Off the beaten track: Obscure Italy
With countless native varieties, unique vineyard environments and distinctive wine styles, there's more to Italian wine than just the household names.
Given its size relative to many other wine producing nations, the volume, quality and diversity of wine made in Italy is arguably unparalleled. Though impressive, this is not necessarily surprising; there are endless combinations of favourable conditions for viticulture the length and breadth of the country.
With around 20 regions boasting their own unique cultural identity and winemaking traditions, I think it's about time to set down our much-loved Chianti, Barolo, and Prosecco (for a moment at least!), and take some time to enjoy a few of Italy's lesser-known gems.
Wonderful whites
The North-East of Italy is a great place to start for any lover of white wine. But

rather than setting up camp in the Veneto region (where vast quantities of the stalwart Pinot Grigio is produced), we need to push on through further north to Trentino Alto Adige, nestled in the foothills of the Alps on the Austrian border.
One of my all-time favourite wines from this region is Alois Lageder's Forra Manzoni Bianco. The Manzoni Bianco grape was created in the 1930's by crossing Germany's Riesling with France's Pinot Blanc. The resulting wine is richly aromatic and fruity, topped off with wonderfully refreshing acidity. As well as being utterly delicious and sustainably produced, it is a fantastic representation of the fusion of cultures that defines Trentino Alto Adige. Thank you, Professor Manzoni!

Alois Lageder's Forra Manzoni Bianco
Remarkable reds
While my recycling bin often testifies to my love of Northern and Central Italian reds, I  believe the South offers some of the most exciting and best-value reds the country has to offer. Most recently I was totally wowed by a wine hailing from Calabria (the "toe" of Italy), namely Scala's Ciro Rosso Classico Superiore. Made from the Gaglioppo grape, the wine is delicately perfumed with fresh red fruit, firm tannins, and a lengthy, mouth-watering finish. It's a classy wine that demands classic Italian fare to accompany it – think pasta dishes with tomato-based sauces, cured meats or even a simple Margherita pizza.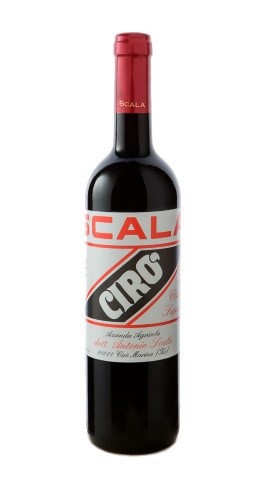 Scala's Ciro Rosso Classico Superiore
Think (and drink) pink
Thanks to the meteoric rise in popularity of dry rosé such as those from Provence, pink wines are finally being seen as more than cheap semi-sweet aperitifs. Although Italy doesn't boast a world-famous, rosé-specific region like Provence, plenty of serious rosé (or "rosato" in Italian) is produced up and down the country.
The Marche region along the Adriatic Coast is best known for delicate white wines made from Verdicchio, but producer Marotti Campi produces a fantastic rosato from a grape many  of you probably haven't encountered before – Lacrima. It's dry, crisp, and has fantastic characteristics of wild strawberries, redcurrant and rose. For me, rosé bridges the gap between whites and reds, and offers unrivalled versatility at the dinner table when it comes to food and wine pairings. This rosato would go brilliantly with everything from fried fish through to white meats, and pretty much anything in between.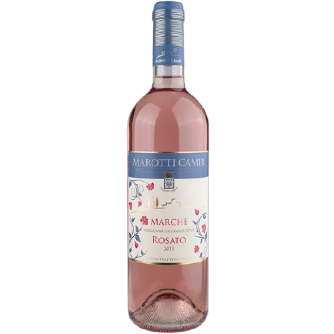 Marotti Campi Lacrima Rosato
So, next time you're perusing the Italian section of the wine aisle, why not take a punt on one of Italy's lesser-known grapes or regions? By scratching below the surface, you might just find your new favourite wine, and if not, our trusty Chianti, Barolo and Prosecco aren't going anywhere!
You may also like: