Made to measure
Training testimonial from The Ivy Collection's Johanna Wimmer.
Making sure that staff product knowledge is consistent across a business can be tricky. Fast staff turnovers, growing sites and differing demographics make comprehensive staff training almost impossible at times – or they did, until now.
Bibendum's training team provides customised training, tailored to your needs. They identify potentially weak areas and create a programme to support the growth and confidence of all staff.
Are your staff lacking confidence in the products they sell? Restaurant group, The Ivy Collection, had exactly this conundrum.
"In late 2015, The Ivy Collection came to us with a quandary," says Julia Bailey, head of customer training at Bibendum. "They were rapidly expanding and wanted to ensure that wine knowledge across the group remained high and consistent."
After meeting with Johanna Wimmer, front of house training manager for the group, our training team decided to run a Wine Champions workshop for staff. Key individuals from each site were chosen as advocates for wine at their site. They would then act as both a go-to person for any wine related queries, and crucially pass their knowledge on to their team members. Wine Champions went away from the course having increased their knowledge about wine, and confidence in how to pass this on.
We spoke to Johanna about her experience with our training service, working at The Ivy Collection, and the difference a bit of extra knowledge can make:
1. What do you enjoy about working in the hospitality industry?
"I most enjoy engaging with guests and the development of the team. You can make someone's day no matter what position you are in. Our job is ultimately about looking after our guests and ensuring they have a great time with us. Working in hospitality gives you the opportunity to grow – with commitment and drive you can reach your dreams and goals. No day is like the other, there is a buzz of people, an opportunity to meet and socialize with people representing a wide range of nationalities."
2. What's it like working at The Ivy Collection?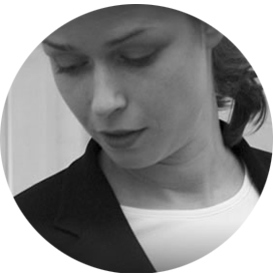 "Working for The Ivy Collection is exciting as it is a growing company with great values, it invests in its people and allows them to develop and widen their horizons. There is scope for people to grow within the business."
3. What's your favourite dish on The Ivy Collection menu?
"My favourite is the Shepherd's pie. Apart from being one of our signature dishes and a traditional British favourite, it is full of flavours perfect for this time of the year."
4. How would you describe The Ivy Collection's wine list?
"Our wine list is varied, accessible and embraces both the New and Old World."
5. Would you recommend taking one of Bibendum's training courses?
"Definitely. We run the Wine Champions courses on a regular basis for our team members and everyone walks away with new knowledge and more passion for wine."
6. What's your key challenge in the run-up to Christmas?
"Maintaining all of our standards and providing our guests with the best experience over the festive period."
You may also like: