Discover Puglia with Li Veli
At a time when travel is still fraught with rules and uncertainty, we decided to launch our new 'Discover' series – transporting ourselves, and our readers, to some amazing winegrowing regions around the world.
And where better to start than the abundant Apulia region of Italy. Encompassing the so-called 'heel' (and 'lower calf') of Italy's 'boot', the region is surrounded by the sea and kissed by the sun. A true traveller's paradise, Puglia has it all – from historic towns with traditional trulli (stone huts) and masserie (manor farms), to cities full of ancient cathedrals, monuments and museums; from an immense coastline with stunning beaches to national parks and nature reserves.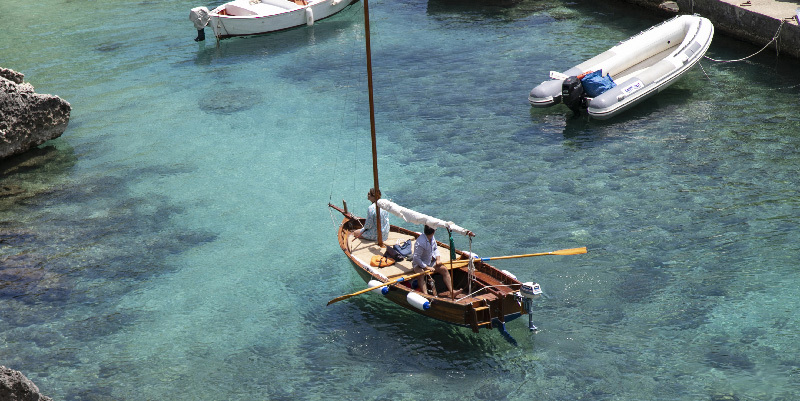 It has a maritime climate, with scarce and irregular rains, and cooling sea breezes that mitigate the hot summers. Hillier towards the north, but mostly flat in the south, Puglia has always been an important agricultural region, and is Italy's biggest producer of olive oil – at nearly half of total production! This is followed by wine grapes, as well as tomatoes, artichokes, aubergines and wheat.
Local produce sings in the region's traditional dishes, showcasing a true symphony of Mediterranean flavours, with each village and town having its own speciality. Meandering through the Old Town of Bari, the streets are lined with women effortlessly preparing orecchiette pasta. Served with broccoli rabe, this is a true Apulian classic.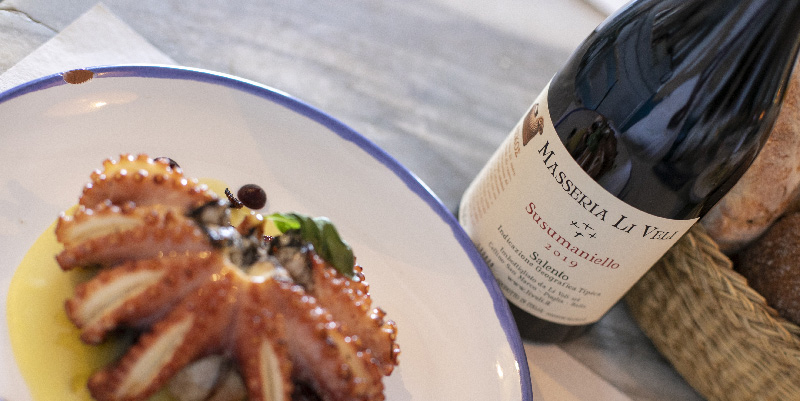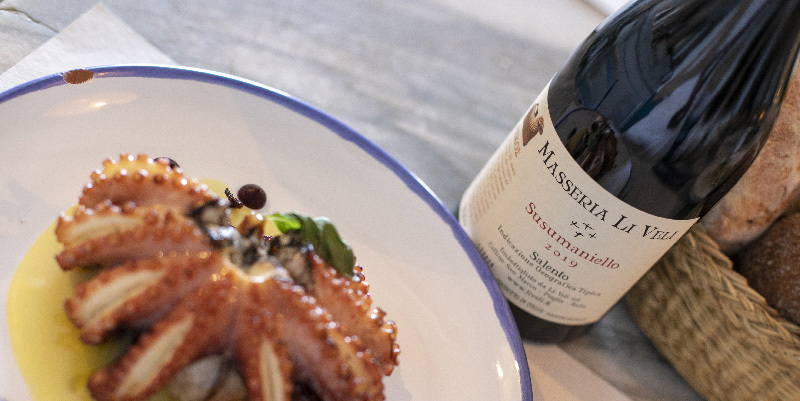 Bread is another staple of the region – from Pane di Altamura, a PDO bread from Monte Sant'Angelo, in the northern part near Bari, to focaccia – crispy on the outside, and soft inside, the classic version is made with locally-grown cherry tomatoes. And finally, taralli, which is akin to breadsticks, but shaped like small, twisted rings. But what good is bread without cheese? Puglia offers a wide variety, from Caciocavallo and Stracciatella, to mozzarella and everyone's favourite, burrata.
For the perfect snack, light lunch or late-night nibble, there's nothing better than the stuffed, deep-fried, doughy goodness called panzerotti. And while the region offers delicious local fish and mussels from along the stunning coastline, as well as grilled meat (primarily lamb and goat) dishes, it has historically been heavily reliant on noble vegetables, such as cherry tomatoes, broccoli rabe and wild chicory.
When it comes to wine, the region produces a range of styles, from simple, fruity wines for early drinking, to unique, terroir-driven varietal wines (and blends). The hot climate means the region is dominated by black grapes, most notably Negroamaro and Primitivo (Zinfandel).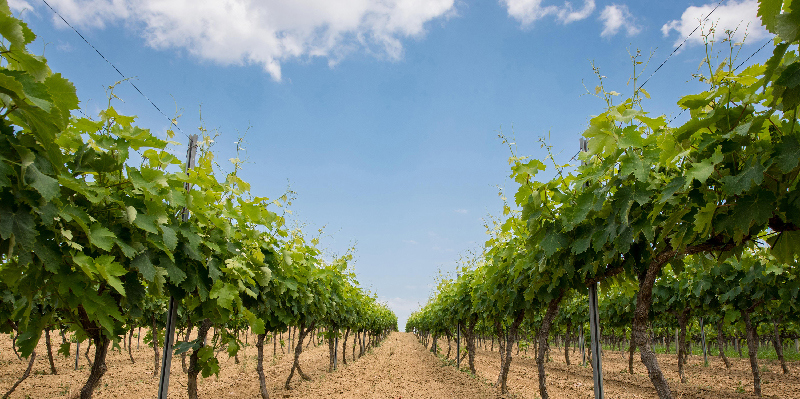 Masseria Li Veli is one of the leading producers in Puglia's Salento sub-region. Located in the south, between the Ionian and Adriatic seas, the soil is karstic and rich in water from the large underground water strata present in the area, which builds up during winter. These conditions allow the roots to access water and get through the driest summers without stress, enabling the winemakers to create bold, refined and warm wines with great aromatics.
Production at Li Veli is centred around local varieties, including Primitivo, Negroamaro, Malvasia Nero and Verdeca (the region's most important white). A delicious novelty is their wine from the ancient Susumaniello grape – with their 2009 production the first vintage of a varietal Susumaniello. This was made possible through their 'Askos' project, dedicated to the research, selection and valorisation of the local heritage of native varieties.
You may also like: