Discover Okanagan Valley with Mission Hill Family Estate
As we continue to explore the wine world through our Discover series, we head to a sun-drenched region of dramatic views, culinary delights, and, of course, exceptional wines: Okanagan Valley, Canada.
A thousand miles north of Napa, Okanagan Valley is located at the same latitude as Champagne and the Rheingau. This narrow valley of outstanding beauty is dominated by the Okanagan Lake, that spans from Vernon in the north down to the semi-desert region of Osoyoos, producing a wide range of wine styles, from racy Rieslings to complex Bordeaux-blends. 
There is something special about growing grapes in one of the world's coldest countries. Once a huge glacier, its ancient soils and shimmering lakes are blessed by a pronounced diurnal cycle, which can extend to 18 hours of sunlight a day. Although short, the growing season's warm days and cool nights result in refined, elegant wines in an exceptional new world style.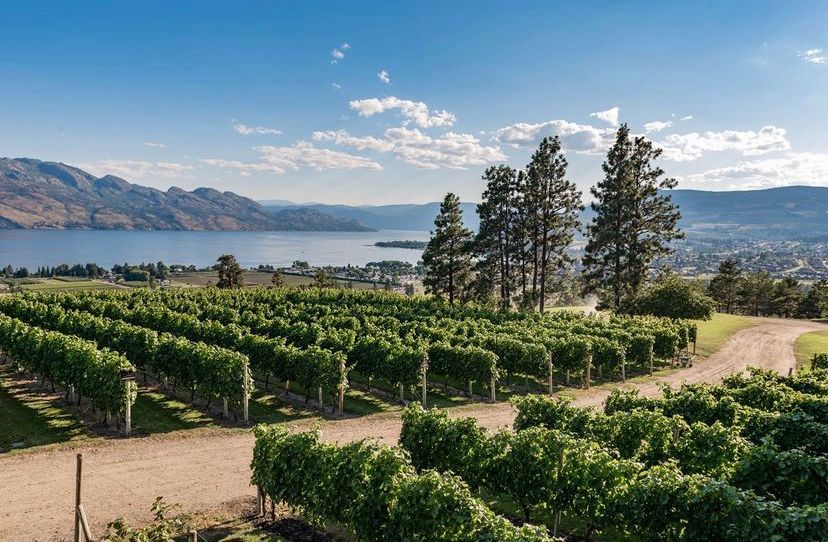 Welcoming grapes and people from around the globe
Despite bitter cold winters, this Canadian region has a climate well suited to viticulture. So much so, that over the last 40 years, wine has replaced orchard fruit as the region's main export, with local vintners patiently tending to and studying their vines, learning which varietals do best in its various microclimates.  
The wine industry in the Okanagan Valley has only promoted the cultural diversity of what has always been a diverse region, where families from northern India and the Mediterranean have been farming for decades. But this rapidly growing industry has continued to attract winemakers and vineyard workers from all around the globe, such as New Zealand, South Africa, Australia, and France, bringing perspective and quality improvement with each vintage.
Terroir driven wines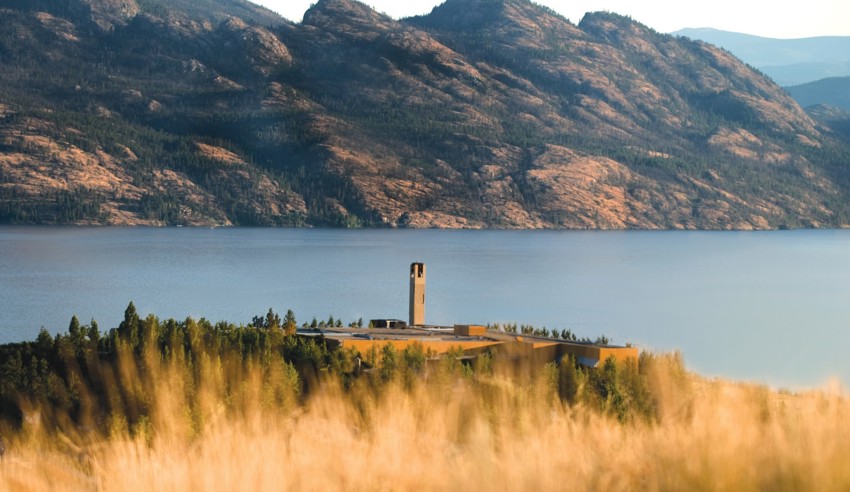 What used to be hundreds of meters of ice, is today a mix of sandy, ancient soils composed of glacial till and eroded bedrock, with limestone, granite and other gravels of ancient volcanic origin. And this complexity shines through in the glass, with wines that reflect the region's signature minerality as well as its characteristic intensity.
Another unique characteristic of this Canadian wine region, is its lengthy daylight hours in the peak of the growing season. The result? Precise, clear flavours – wines that are very light, fresh and juicy, built on natural acid. But despite this, an impressive array of wine styles are produced here, thanks to the steeply sided slopes and surface geography that create a range of aspects and produce varied microclimates, creating different pockets with potential for different grape varieties across the valley. They span from Mosel-esque Rieslings to concentrated Bordeaux-inspired red blends and weighty Rhône-style whites.
One of the ways to achieve this diversity in styles, is picking grapes at various different stages throughout harvest. They're then blended together to create a single, more balanced, exuberant wine, displaying both ripe flavours and high natural acidity.
Putting Okanagan Valley on the wine map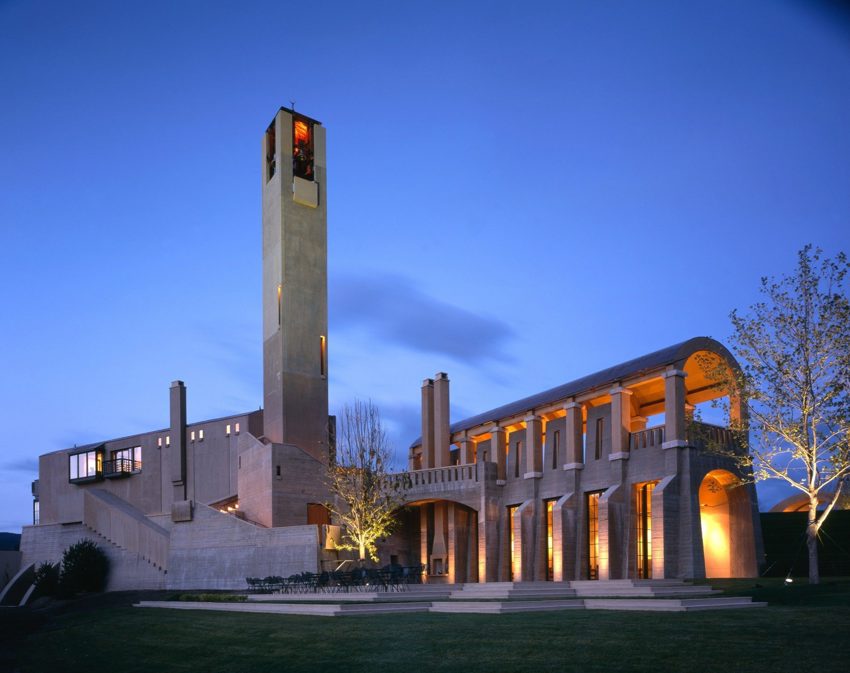 Mission Hill Family Estate was among the first wineries to recognise the potential of Okanagan Valley, still a largely undiscovered winegrowing region in 1981. It was then that wine merchant, Anthony von Mandl, took over the abandoned former monastery after conducting a viability study of the region for viticulture, on behalf of a Mosel based winery.
Understanding the land's potential, Anthony's work enabled him to expand his winery to the point where they were able to purchase their own vineyards in 1996. Today, the estate includes five of the Okanagan's growing regions – West Kelowna, East Kelowna, Naramata Bench, Black Sage Bench and Osoyoos. Entirely organic, the teams behind Mission Hill  Family Estate pair old world techniques with modern technology, and produce wines that are at the pinnacle of quality Canadian winemaking.
In three decades, Mission Hill Family Estate has transformed Okanagan Valley into a world renown wine region, winning a staggering number of awards, as well as being named 'Canadian Winery of the Year' six times. With an internationally praised portfolio, the producer is particularly well known for their Bordeaux-style reds, elegant Pinot Noirs, and aromatic whites that reflect the region's unique terroir. The Estate has been deemed "The Versailles of the Valley" by the New York Times.
A great alternative to mainstream destinations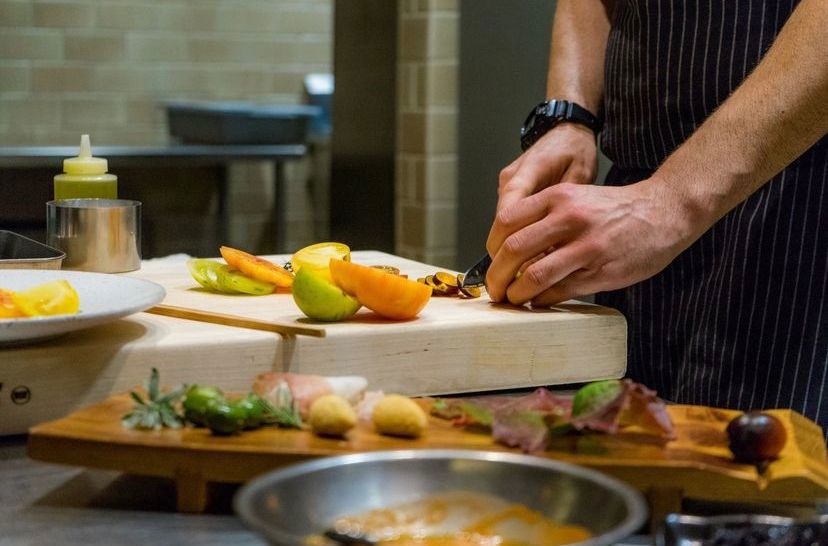 A lesser-known destination to overseas tourists, Okanagan Valley is a favoured summer holiday spot for Vancouverites and a sunny refuge for Canadians escaping the freezing winter temperatures of the Midwest. The region is a favourite for nature-loving travellers, as well as for food and wine enthusiasts.
Conveniently, many of the Okanagan Valley's best restaurants are located at its best wineries. So why not try Terrace Restaurant at the Mission Hill Family Estate, named one of the Top 5 winery restaurants in the World, by Travel & Leisure Magazine? Overlooking rows of Pinot Noir and Chardonnay, it has been considered "a centre-piece of the Canadian wine tourism industry, one of the most glorious dining experiences around".
Mission Hill is located on Mount Boucherie – a 50 million year old dormant volcano. Hiking Mount Boucherie is a great way to spend as little as half an hour, or half a day, exploring the beautiful and historic landscape. And when reaching the top, hikers are rewarded with a 360° view of the area!
You may also like: