Halloween and Day of the Dead: How MNKY HSE are celebrating the spooky season
With Halloween and Day of the Dead kick-starting the most festive period of the year, it's no surprise that pubs, bars and restaurants are embracing these traditions and incorporating them into their events calendar. 
Halloween is becoming an increasingly popular occasion, with consumers looking for a good excuse to dress up, head out and try something new and spooky from the menu. But does one size fit all? Or should venues aim for their ghoulish festivities to reflect their existing culture?
We chatted to David Marti, Bar Manager, and Valeria Petrella, Director of Beverages, at MNKY HSE to find out their plans for October.
Lara: Do you celebrate Halloween or Day of the Dead at MNKY HSE? And how did you decide which one?
David: Halloween is a big day in the US, but from a business perspective, you can't celebrate it for more than one day because it's not as important as Christmas. You can certainly make profit out of it and create a 'Halloween-y' theme, but we don't see any deeper meaning associated with that day. On the other hand, we're strongly linked to South American culture, where they historically celebrate the Day of the Dead and make big parties for the occasion. As we serve Latin American food, and stock a big range of tequila, we feel that the Day of the Dead is a perfect fit for us, and our customers seem to understand the link.
Lara: How do you usually celebrate it?
David: We usually get a partnership with some brands to create bespoke cocktails. Seasonality is very important to us, so these cocktails are usually a mixture of what's available in the season. We also only use local, organic produce and operate a 'zero waste' policy, where nothing is thrown away until used completely. For example, if we use the zest of a lemon to make a garnish, the juice will be used too.
Lara: Have you prepared something special for this year's celebrations?
Valeria: We have decided to celebrate for the entire week, calling it the 'Semana de los Muertos' (week of the dead), in partnership with Franklin & Sons. The week will also include Halloween. The venue will be completely transformed with decorations for the entire week, there will be a face painter and live music for a few days, the staff will dress up too. Weekend late-night parties are a must at MNKY HSE, so expect some spooky ones during the Semana...it will be exciting!
Lara: And what about the cocktails? 
David: This year, we've partnered up with Diageo and focused on tequila. The star of the show will be the Don Julio, ranging from Blanco, to Reposado, to Añejo. We've prepared six different tequila-based cocktails, with pumpkin and other seasonal ingredients. We also have lots of props, like skull-shaped glassware, fake blood and charcoal. It will be spooky! 
Lara: Do you have a special menu in place?
Valeria: Yes, we've created a special tasting menu for the whole week, which will pair the food with the cocktails. We generally see our customers drinking more cocktails while enjoying their meals. It's interesting to see customers experimenting with their own tastes and pairings. We find it's important to create a special occasion around the pairing menu, as it creates a sense of urgency, and means people feel like they have to try it before the normal menu comes back!
Lara: What is your favourite cocktail from the Semana's menu?
David: This is a very difficult question, honestly! I really like the cocktail lists that we came up with, because our philosophy at MNKY HSE is to keep our customers in mind all the time, so that we can satisfy every palate. If I have to choose one, though, I'd go for DJ In The House. This is prepared with Don Julio Blanco and Green Chartreuse mixed with lemon and grape juice, garnished with fresh grapes. I think this serve truly represents the theme of the Semana, and it's delicious!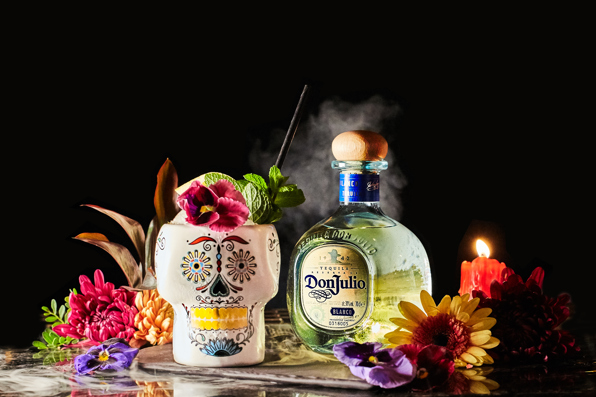 You may also like: