La Guita En Rama, Manzanilla
Product code: 00035085
Country: Spain
Region: Andalucía
Sub-Region: Jerez
Located in Sanlucar de Barrameda, winemaker Eduardo Ojeda produces a range of Manzanilla sherries from Palomino grapes, including an En Rama (meaning unfiltered and unfined).
Information
Grape variety: Palomino
Vintage: NV
Bottle Size: 37.5cl
ABV: 15%
Closure: Screwcap
A blend of wines from the best soleras constructed from Palomino grapes mainly sourced from the Miraflores estate, one of the finest in the Sanlúcar region. These wines are selected from those made at the Misericordia and Pago Sanlúcar Viejo winery, some of which come from soleras that were started over a century ago. Bottled without going through the processes of clarification and stabilization, it is only subjected to a slight filtration. Golden brown, the nose shows baked apple, hints of hazelnut and Chamomile and a herbal note of lemon thyme, The palate offers up preserved lemon peel, dried apricot, mandarin and a subtle iodine tang.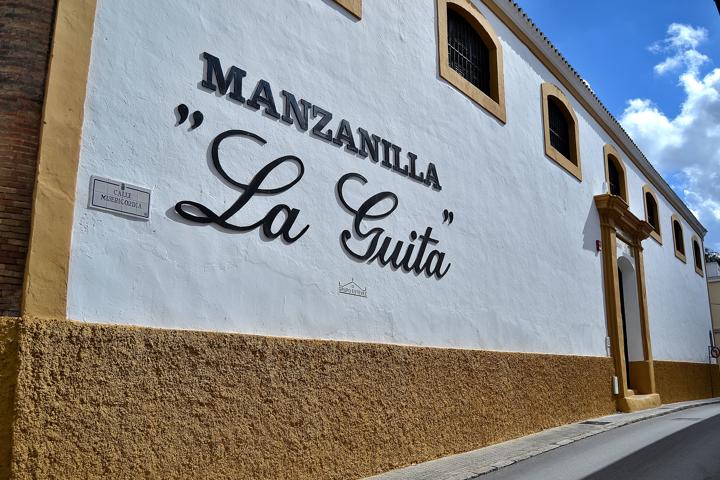 Jose Estevez
Joining Grupo Jose Estevez in 2007, the La Guita winery was founded by Domingo Perez Marin in 1852. Some say that the winery's name comes from the old Andalucian slang 'guita' meaning 'cash', as…