Welcome to The Drinks Community
It's been a busy few months for industry charity The Drinks Trust. Aside from the stellar work the team has done, and continues to do, for those affected by the past year's blows to hospitality, the end of 2020 saw them launch not only their 'connection and opportunity' platform The Drinks Community, but also an industry-first mentoring programme attached to the initiative.
We caught up with founding committee member of The Drinks Community, Imran Choudhury, to find out more about the programme, and why people across the industry should sign up: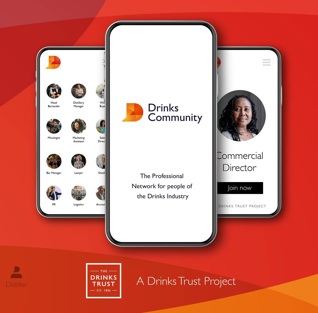 1. What inspired you to get involved in The Drinks Community?
I would say it was based on my own personal experience of coming from a hotel operations background, where we had great networking platforms (such as the F&B Managers' Association), to the drinks industry where nothing as established of the sort was around to help meet with other professionals and share best practice or ideas. 
Having now navigated my way through since, I wanted to help be a part of something where future talent could come together, and feel comfortable that they could ask another member of the community for advice or guidance in helping them with their career aspirations. The drinks industry is all about the people; attracting and retaining them are key to our growth and success, and I think The Drinks Community is a great addition to our mutual goals.
2. Who would you encourage to sign up to The Drinks Community?
Anyone! Whether you are someone working in restaurants and bars who wants to take the next step and join our industry, or a current employee within the drinks industry looking for help in taking the next step in your career, The Drinks Community is there to help you achieve your goal.
3. What can people expect when they register?
Once you are a member, there is a community hub (a social media style platform), where you can post and interact with others on the site. There are spotlights on people within the industry and interviews, as well as opportunities to look for mentors should you need one.
4. Mentoring is a key factor in the community - why do you think it's important that the industry turns its attention to this?
Our industry has a wealth of talent and skills, and it's important to plan succession accordingly, so that those attributes are not lost if one chooses to leave the industry. This is where mentoring plays a key role in retaining and building upon those skills. From an individual's point of view, mentoring can help if someone feels they are stuck or are not sure where they would like to go with their career, and offers a different perspective through the eyes of a mentor who has been there and done that, and can help that individual with the next steps.
5. What ambitions do you have for the future of the community?
The ambition is to take this global, so to achieve that would be fantastic, and really enrich our community.
About Imran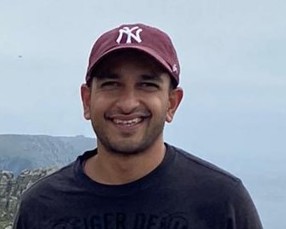 From (quite literally!) growing up in restaurants, Imran spent his formative years working in food and beverage management within London hotels, before making the move to the wine and spirits industry in 2015, when he joined Coe Vintners. Various roles in London On Trade sales teams followed, which paved the way to Imran's current position at Bibendum Wine, where he is a National Account Manager and Spirits Specialist. His role involves overseeing day to day management of large groups of national hotels, bars, and restaurants, alongside developing spirits strategy and activations across Bibendum's national customer base. He joined the industry for his passion in wines and spirits, and loves to share that expertise with his customers and colleagues. 
You may also like: