Move Over Prosecco – Champagne Is Still King
Despite the continuous growth of sparkling wine – particularly Prosecco – Champagne is still worth more.
A drink steeped in tradition, Champagne has been cherished throughout the ages by the rich and famous, from Winston Churchill and Marie Antoinette, to Lil' Kim and Jay-Z. But did this aspirational drink lose some of it sparkle in recent years?
While Champagne volumes have decreased over the last 12 months, both value (+10%) and price per litre (+16%) grew rapidly. The drink for high days and holidays, The Lanson International Champagne Report 2015 shows that Champagne is the fizz of choice for more important events, like weddings, gifts, New Year's Eve and anniversaries, while other sparkling wine is preferred for most other occasions – from birthdays and date nights, to dinner parties.
Price and value clearly play a major role in the perception of bubbles and diners aren't afraid to spend more on Champagne, with CGA reporting the average price per litre to be £85.35. While Champagne boasts some of the strongest brands in the entire wine category, there is a growing trend for independent, smaller and artisanal growers that offer incredible value.
Situated in the southernmost part of Champagne, Serge Mathieu is one of the region's leading small growers. The Mathieu family have lived in the village of Avirey-Lingey since the 18th century and today the 11ha vineyard is sustainably farmed by Serge's daughter, Isabelle.
The Serge Mathieu Blanc de Noir is the 'house' Champagne at Chez Bruce in London. Head sommelier, Sara Bachiorri, explains that they like to support small growers and to introduce their customers to something they might not be familiar with. "The Serge Mathieu came out tops in a blind tasting we did when looking for a new house Champagne. I believe that the best way to judge a wine is to let it speak for itself!
"Listing a small producer is a point of difference, as people are not familiar with the name. It is terrific value for money as the quality is extremely high and comes at the right price level for us to pour it by the glass," she says.
While their menu changes daily, she has her own favourite pairing – "the warm crab, wild mushroom and celeriac tartlet is a lovely fit for the Serge Mathieu. It's rich and slightly meaty, which is a lovely companion to the richness and freshness of the Champagne."
Another great value Champagne from a historic Epernay house is De Castellane. Geraldine Leventis of Raoul's Gourmet explains that as they don't sell a tremendous amount of Champagne, they were looking for a smaller producer with a quality product – one that isn't seen in every wine shop.
"It fits in extremely well with the rest of our sparkling wine offer. As much as Prosecco is very popular, it's a completely different drink to quality Champagne," she says.

Two other smaller producers to look out for:
The Bruno Paillard story started in January 1981 when Bruno, armed only with an unstinting self-belief and the cash from selling his old Jaguar, decided to create his own Champagne. They follow a strict quality charter that includes using only first pressings, vinifying each cru separately and putting the disgorgement date on each bottle. Listed at Sushisamba, Galvin at Windows and La Petite Maison.
Try the Brut Premiere Cuvee NV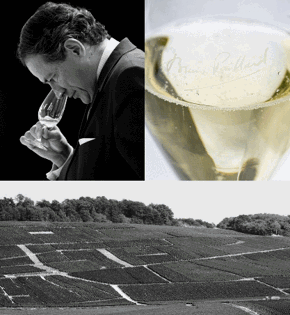 Founded in 1847 by seven well-established and visionary wine growers, Palmer & Co. encompasses 415ha of vineyards, comprising about 40 crus, with over 200ha classified as Grand and Premier Crus in the Montagne de Reims area. "…a seriously underrated, truly high quality Champagne producer," says Tom Stevenson, author and leading Champagne critic.
Try the Brut Rosé Reserve NV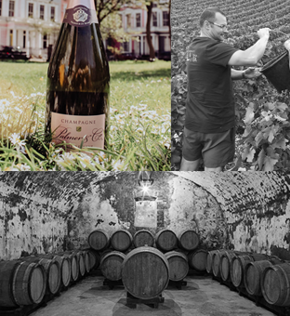 Visit our website at www.bibendum-wine.co.uk for more on these small growers, as well as our complete Champagne offer.
You may also like: