Live life on the sweet side
Drop that dessert menu! And your suspicion of dessert wine.
If it was good enough for Queen Victoria, it's good enough for us. Gergely Barsi Szabo, Bibendum fine wine sales and business development executive, tells us why he is so obsessed with the sweet stuff.
There is no life below 200g/l residual sugar. I am dead serious. If you look at fine wine from the historical point of view, the best juice always came sticky sweet. Why? Why would someone want an already fantastic beverage to be super sweet as well? It's the rarity factor.
For the love of sugar
Before the Brits took over Jamaica from the Spaniards, and industrially-produced sugar fell on the western world like crack on L.A. in the '80s, sweetness was actually the hardest flavour to find out there. You bite into a ripe apricot - that's fruity ripe sweetness, but not the real kick. Honey? May work but all the stinging bees make it too big of an effort. You can get nearer with dried fruit, like sultanas or fried dates, but it requires an awful lot of chewing and it is still not concentrated enough.
The sweetest thing out there was the juice of overripe grapes. You can drink it, and because of the wonders of alcoholic fermentation you can store it. You do get the sugar high, as well as an alcoholic kick as an added bonus. A really great combination, the only problem is that a) it is impossible to mass produce it, since it takes a lot of grapes to make a little bit of concentrated sweet wine, and b) it is extremely labour intensive. No wonder that it has always been the beverage of choice of the lucky few.
Shunning sugar
Nowadays sugar is considered to be the most harmful additive, and you find it in nearly everything: just go through your cupboard and try to pick the products that do NOT contain sugar – you'll be surprised. The omnipresent sugar responsible for all the bad things in society, from obese fellow citizens to hyper kids, obviously smashed the reputation of some of the noblest sweet wines of the world.
Throughout my somm career I've seen too many people saying 'yuck' to a sweet wine before even taking a sip. Just give it a chance! Just because you read in some magazine that sugar is bad for you, I can tell you what's worse: generalisation. Make your own choices.

Not all sugar was created equal
First a bit of myth busting: sweet wines of the highest level never have any added sugar whatsoever. All the sweetness comes from the grapes, and all the sugar that does not ferment to alcohol will remain in the juice to sweeten your wine. And what sweetness! This is not just gooey stickiness, this is something like honey with a soft velvety texture.
I can guarantee you that it was made with the most care and most invested human work wine can ever be made with. No kidding. Sweet Tokaji for example is hand picked berry by berry. Each and every berry that goes into the wine has been picked, observed and quality assessed. You cannot really say the same about the most noble Bordeaux or Burgundy wines, regardless if they use optic sorting tables in the making or not. Long story short, just give these wines a chance.
It is all about balance. And the component that balances sugar out is acidity: the more sugar, the more acidity, and the higher that balance is. No matter that you're drinking something that would have the equivalent of half a pound of sugar dissolved in a litre of water. If it has the right acidity the beverage will feel crisp and fresh, and almost dry, with a magnificent honeyed texture. You do not have to like it, but you need to at least acknowledge the stylistic magnificence thereof.
Most people say that they do not have the right occasions for sweet wine. Well, bad excuse. Back in the early noughties, I lived in Budapest with extremely good connections to Tokaj producers, so I always had a good case or two of Tokaji Aszu (happy days), that I considered drinking wine like everything else.
One of my favourite afternoon pastimes was to go home after a hard working day, grab a bottle of sweet Tokaji from the fridge, pop the bottle, sit down on the sofa and read something thoughtful while listening to a death metal show on my favourite pirate radio station. Whatever you call this occasion, it was perfect to finish half a litre of 5 or 6 Puttonyos Aszu.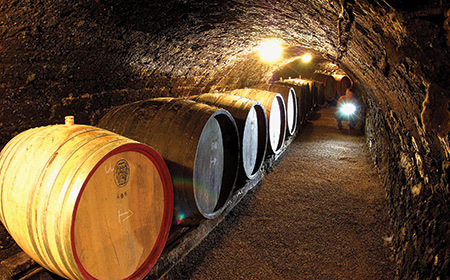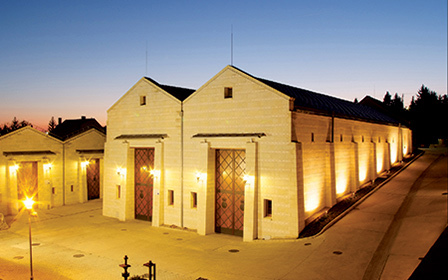 Producer pick: The Royal Tokaji Company
Royal Tokaji has quickly become one of the most defining wineries in Tokaj. The winery was founded in 1990 by wine writer Hugh Johnson, who describes Tokaji as "a wine that would make angels sing out loud in praise". They focus on producing single-vineyard wines, made from the first growth vineyards of Mezes Maly, Nyulaszo, St Tamas and Betsek.
The original sweet wine
Tokaji Aszu wines are Europe's original sweet white wines, popularised by figures such as Catherine the Great, Voltaire, President Jefferson and Queen Victoria. By the end of the 17th Century Tokaji Aszu wines were so well regarded throughout Europe that Prince Rakoczi of Transylvania (who then ruled Tokaj) was urged to classify the finest vineyards in the region. Tokaj was actually Europe's first classified wine region.
This popularity continued into the Victorian era. Queen Victoria was such a fan that the Austro-Hungarian Emperor sent her one bottle of Tokaji Aszu for every month she'd been alive, for her birthday every year. On her 81st and final birthday in 1900, this totalled an impressive 972 bottles.
The place
The Tokaj region lies 240km northeast of Budapest, Hungary, situated in the Zemplen Mountains at the confluence of the Tisza and Bodrog rivers. The soil is largely clay or loess with a volcanic bedrock. The region's continental climate means long sunny summers with dry autumns. Early morning mists created by the two rivers are essential for the development of noble rot.
A few other sweet wines to look out for:
Chateau d'Arche Grand Cru Classe in Sauternes, France
Stratus Vineyards Icewine in Niagara, Canada
De Trafford Straw Wine in Stellenbosch, South Africa