Beautiful Bojo... falling in love with Beaujolais all over again
On a recent trip to Beaujolais, Tori Vickerman rediscovers the wines of the region and argues why they should be seen as 'serious' wines.
Beaujolais: a region famed for its Beaujolais Nouveau, often cited by wine critics as merely a marketing ploy. But after visiting this magical region, it's clear there is more to it than that - proving why many are falling in love with Bojo all over again.
Natural winemaking 
Beaujolais is the home of natural winemaking. Every producer we visited was either biodynamic or organic, and showed a true dedication to championing the Gamay grape. Marc Delienne gave up his hard-hitting job in Paris to pursue his dream of being a winemaker. His approach to making biodynamic wines shows in his dedication to promoting diversity in the vineyard. This was echoed by Mathieu and Camille from Marcel Lapierre, whose father was the pioneer of natural winemaking in Beaujolais. In true geeky wine style, they showed us how they use a microscope to monitor fermentation. Unlike other regions in France, having a more natural approach to winemaking was the norm rather than just a glorified exception, whether that be minimal intervention in the vineyard, or organic winemaking.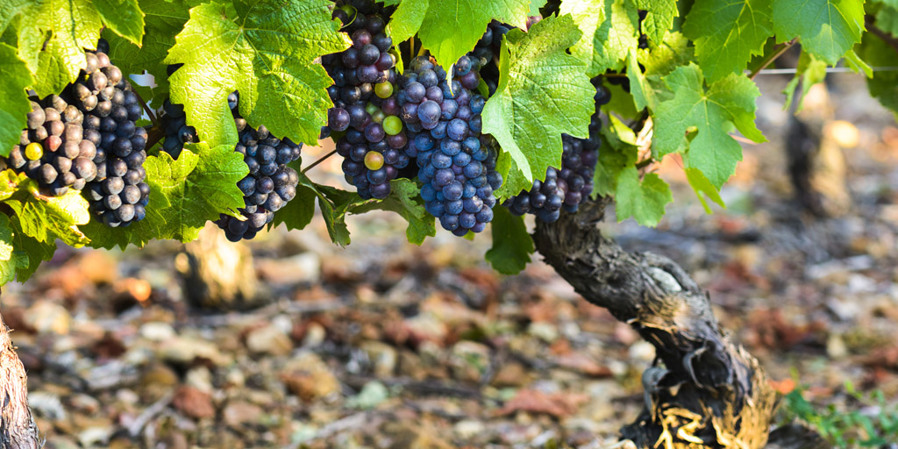 The importance of terroir
Think Beaujolais, and you wouldn't normally think of a region where terroir and topography play such an important role - but the trip proved this is anything but true. In particular, the steepness of some slopes is seriously noticeable, especially when you're busy investigating vines on the extremely steep plot of Marc Delienne. And we can't talk about topography without discussing soil. The granite soils in the north and west of the region play a vital part in winemaking. This is where the best examples of this region are found. With low levels of nutrients in the soil, yields are limited, which produces intense, concentrated flavours. Winemakers were also fiercely proud of their little area of Beaujolais, with Louis-Clement from David Beaupere waxing lyrical about the unique character of wines from Julienas.
All about artisan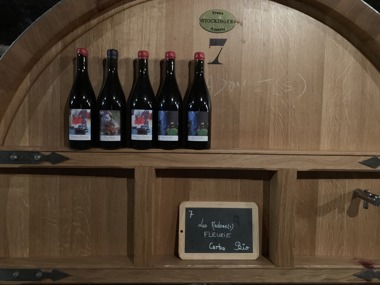 The producers we visited were all family run affairs, and you could truly feel the passion behind the wines. Louis Clement from Domaine David Beaupere was a prime example, with his little domaine in the middle of the Julienas countryside; he was bottling Beaujolais in his basement, lovingly assisted by his dog and cat. Not what you envisage when picking up your average Beaujolais in your local supermarket! Similarly, all the winemakers were immensely proud of Beaujolais as not just a winemaking region but a gastronomical destination; the local speciality of sausages cooked in left-over grapes after harvest was a delight. Winemakers all knew each other, and there was a sense that they all supported each other in trying to promote just how special wines from Beaujolais are.
It can age 
Beaujolais may be known for its fresh and fruity young styles, but more grown up examples can be aged, and have incredible complexity. The wines of Morgon Lapierre in particular exemplify that you can age Beaujolais beautifully. In an epic three hour tasting session, we tried over six different vintages, all of which were extremely impressive.
Value for money
Beaujolais' proximity to Burgundy is noticeable. Just a five minute drive down the road and you're in Burgundy. But the value for money you can get in Beaujolais is truly astonishing compared to its neighbour. Serious wines like the ones from Lapierre can arguably stand up to the wines of its neighbour, at half the cost.
You may also like: