Wine Training during Covid-19: Lessons in moving online
When I was first asked to start adapting our WSET Level 2 course to an online format, I'll admit it seemed like a pretty daunting prospect.
First, there were the more obvious concerns - such as not really knowing the first thing about how to use online meeting platforms like Teams or Zoom (oh, how things have changed!), fear of technological malfunctions, or lost internet connections.
Beyond that, though, was a more specific worry. At Bibendum, we pride ourselves on our relaxed, interactive, and inclusive approach to wine learning. In the classroom, we know how to liven up the Level 2 syllabus with Q&As, open discussion, and lots of activities. Would that still be possible online? And finally, how would we incorporate tasting practice into an online format?
Still, knowing we weren't going to get back into the classroom anytime soon, I ploughed on.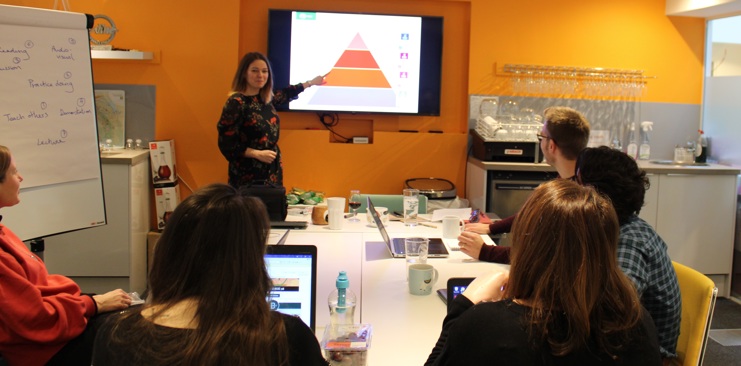 The Bibendum team have long been recognised for their award-winning, face-to-face course sessions.
Creating a course
WSET had launched online learning a few months prior, with several different formats for individual course providers to choose from. I, of course, opted for the third option - creating our own. Whilst the most challenging, it allowed us the flexibility to adapt our classroom style to live online classes. 
The final format was spread across a five week period, with ten 2 hour live sessions delivered via Zoom - this felt like the maximum amount of time students would be able to concentrate before 'zoom fatigue' set in. Crucially, Zoom's capabilities meant that I'd still be able to make the sessions interactive, using the chat box, break out rooms for group work, built-in quizzes and opinion polls, and an interactive whiteboard.
Adapting to remote learning
We found a company that could re-bottle our wines into individual, test-tube sized samples that could be posted out to students. Thankfully, we'd already begun developing an online training offer, long before Covid-19 came along - this meant we already had a series of additional resources, videos, quizzes and practice tests available online to support students with their self-study and revision. They had been useful before, but they proved invaluable with the move to remote learning.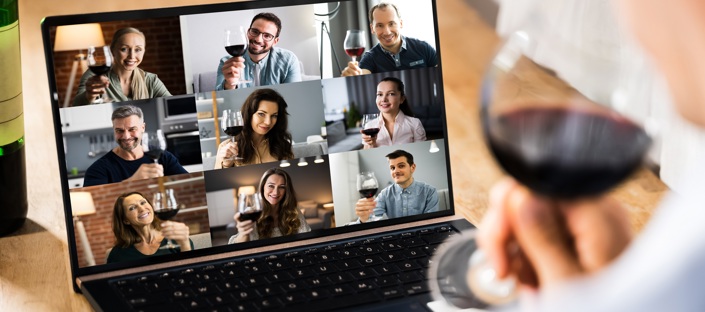 A switch to online courses proved essential - and highly successful
Three months on...
Three months down the line, and we've delivered three full courses, with two more about to start. So... what have I learnt?
1. Interaction online is definitely achievable, when you have lots of different options to keep the learning format fresh and interesting. 
2. Students have more time to study and can take the course in bitesize chunks. Shorter sessions mean they're less likely to suffer from informative overload, which not only helps with revision, but also with long term retention.
3. Whilst it doesn't suit everyone, online learning is a great tool for many students. It can fit flexibly around a typical hospitality work day, and allows us to reach students in parts of the country that might otherwise struggle to attend a classroom course. I'm also convinced that for some, the prospect of voicing an opinion from behind a computer is less daunting than perhaps it would be in a classroom setting. 
Don't just take my word for it, though. After sending out a feedback survey to students attending the first two courses, 100% said they would strongly recommend studying an online wine course with Bibendum. Here's what they had to say...
"Really great, professional and dynamic course."
"Tutors are informed and supportive!"
"Loved it."
"Great training, engaging sessions."
"Do it!"
As for me - I really enjoyed teaching both courses. And whilst I look forward to a return to the classroom and face to face learning again, I'm also hopeful that we'll be able to continue offering online courses too.
You may also like: