Training Blog: The rise of Corpinnat
Earlier this year, several Spanish wine producers, including our very own Llopart, broke away from the Cava D.O. to create their own trademarked brand: Corpinnat.
Why leave Cava?
Their reasoning for this dramatic departure was simple. In their opinion, the Cava D.O. no longer served quality-focused producers. Despite many attempts to lobby for change, the regulations of the D.O. still steadfastly favoured bulk production, with little focus on regionality and quality. Determined to challenge the status quo, these like-minded producers rallied together and established what they wanted their brand to stand for, including non-negotiables such as a focus on the Penedes region, hand-harvested organic grapes, and longer ageing times.

Have Corpinnat made a mistake?
Whether this was a smart move or not is debatable. It could be argued that the producers who created Corpinnat have made a rod for their own back by walking away from a D.O. with such an established international reputation as Cava. However, it could also be said that the reputation of Cava is not that high, and breaking away to focus on quality production whilst distancing themselves from bulk, mass-market Cava can only be a good thing.
Fragmentation within wine regions is not uncommon, and several other regions have managed to survive similar differences of opinion on winemaking approaches. Take Tuscany, which saw the rise of non-indigenous varietals appear in their blends in the 1960s that led to the birth of the 'Super Tuscan'. These atypical wines were first awarded IGT status, and later were allowed to take DOC status. This is a great example of what can be achieved if the messaging and positioning is right, and certainly something that should give the Corpinnat contingent hope to fuel their mission.
Can Corpinnat compete with the big names?
Another element that may work in favour of Corpinnat is the strong evidence that British shoppers are becoming more adventurous in their choices when it comes to bubbles. Popularity of lesser-known sparkling wine categories are on the rise, with insights noting an increase in Crémant sales of 74%, Lambrusco of 225% and Sekt up a whopping 355% in the off trade. This diversification of fizz within the market paves the way for Corpinnat.
As Marjorie Cropp, Wine Educator and former Head Sommelier states, "Let's be honest, Cava hasn't been in consumers' good books for a while. Especially since Prosecco landed on supermarket shelves over 15 years ago. Corpinnat might just be the start of a new Spanish sparkling era, appreciated and respected by both professionals and wine lovers."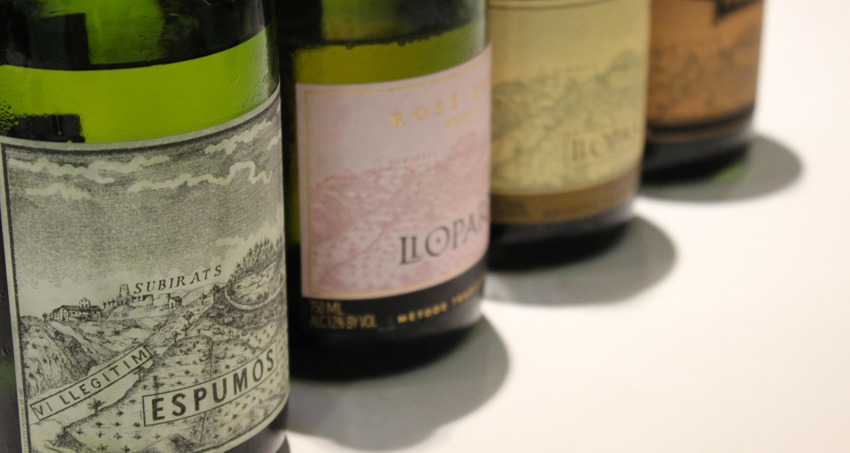 The verdict
Personally, I think the creation of Corpinnat is a cunning move, but perhaps not one that will pay off in the short-term unless the communication and education is improved. Even more than six months down the line, awareness of this new category of quality sparkling wine within our industry is still very low, something that my team and I experience on a daily basis when out training in the trade.
What's clear is that the success of Corpinnat will largely come down to education. It's down to us, the importers of these newly labelled Corpinnat wines to effectively educate our customers, who in turn will need to educate the end consumer if the brand and their quality-focused message is to get across.
Llopart will be presenting a masterclass on their decision to unite and join Corpinnat at our upcoming Fizzics tasting on 1st October.
You may also like: