Everything's better in magnum! Why we love large formats.
Everyone loves the drama of a large format, and there's nothing like the decadence of Champagne in magnum to ring in the festive season. At a recent masterclass with Champagne Palmer, we found out exactly why bigger is better when it comes to their range of Champagnes. 
Here are three reasons to trade up from a bottle to a magnum this Christmas:
1. More complexity
As Champagne Palmer Brand Ambassador Arthur Camut explains, "Our signature production is magnums. They are our priority, and so we age them much longer on the lees, which means when they are released they're more open and generous in style than their counterparts in bottle."
So what makes wines aged in magnum more giving? Arthur explains, "When you have a bottle and a magnum, if you compare them closely, you'll notice that the size of the neck of the bottle is the same for both bottles and magnums. This means that wines in magnum have even less contact with oxygen and therefore they age much more slowly, allowing a greater complexity to build up."
This was certainly demonstrated in a comparative tasting of the Palmer Brut Reserve which in bottle showed to be a straight-forward and focused style, whereas the magnum was multi-dimensional with an intense brioche character from an extra 2.5 years on lees." 
2. More bang for your buck
At Palmer, they see magnums as their hallmark, and therefore they often seriously exceed the minimum ageing requirement for these wines. If you compare their standard Blanc de Blancs in bottle to the magnum, their magnums spend a total of 10 years on lees - 5.5 years longer than their standard 75cl bottles. So when you're buying a magnum of Palmer, for just a few pounds more than two standard bottles, you get a significantly more complex Champagne. 
Whilst the bottle of Blanc de Blancs showed itself to be lean, fresh and taut, it was in magnum that it really stole the show, with toasty lees and a much longer finish. It was astonishing to believe that the two wines shared the same label.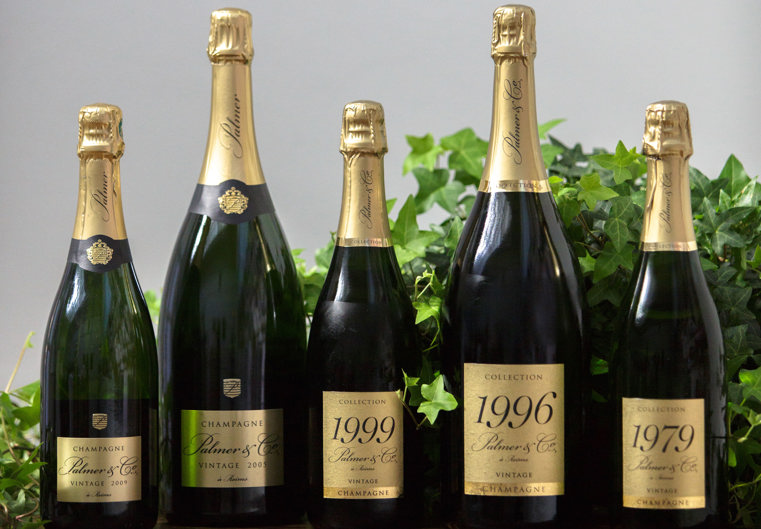 3. Vintages ready on release
With their vintage wines in particular, Palmer only release when they believe the wines are ready to drink. Generally, this is around the ten year mark, however for the 2003 vintage this wasn't the case.
"The wine was still very young, very tight, and nowhere near as expressive as you'd expect after ten years ageing," Arthur explained. "Our head winemaker decided to take a gamble and sit on it, and we kept trying it until we believed it was ready."
That time finally came four years later, and true to their commitment to larger format, only 1403 magnums of this special release were made. Aged for a total of 14 years prior to release, the extra years have added a real nutty complexity, and dried fruit character which is underpinned by a rich, oily texture.
You may also like: