Are we all still secretly drinking lager?
There's no denying craft beer has been the success story of the last decade, but with the premium lager category still growing, it's clear we still can't get enough of the stuff. Tori Vickerman examines why and chats to Claudio Sammartino, bar manager at Harry's Bar, about why customers still love lager.

With its ultra-cool packaging and irreverent approach to marketing, not to mention all that hops, craft beer has been dominating the conversation around beer for years. It's massive and it's still growing, with value up 16.4% to £178.2m in the last year, as more and more breweries pop up in the UK.

So where does that leave poor old lager? Well it doesn't seem to have suffered as much as you might think.
The craft beer craze has gone hand in hand with the premiumisation of the beer category as a whole, with On Trade value sales up (+2%) in the last year. And it seems that this overall premiumisation of the category is having a halo effect, with sales of premium lager seeing impressive growth (+7%) and still representing 61% of On Trade beer sales. But why?

A great all-rounder

Often a lighter alternative to trendy IPAs and ales, it could be the approachable style of lager that means it's still a popular choice for consumers. People know what to expect from a lager, so consider it a safe option to avoid any hoppy surprises at the bar.

It's the all-rounder of the beer world, the 'social beer' if you will. Good for all weathers and occasions, whether its hunkering down in a pub or sipping a cold and refreshing lager on a sunny day. Lager's versatility with food also makes it a go-to choice for a pub lunch, particularly in comparison with IPA styles, whose strong flavour make them tricky to pair with food. Lager with fish and chips is a great combination!

Lager can be artisinal too
With one in four consumers looking for a quality product regardless of the price it costs, listing premium lagers such as Menabrea is a fantastic way of giving customers the authenticity and craft they are looking for, while still appealing to lager drinkers.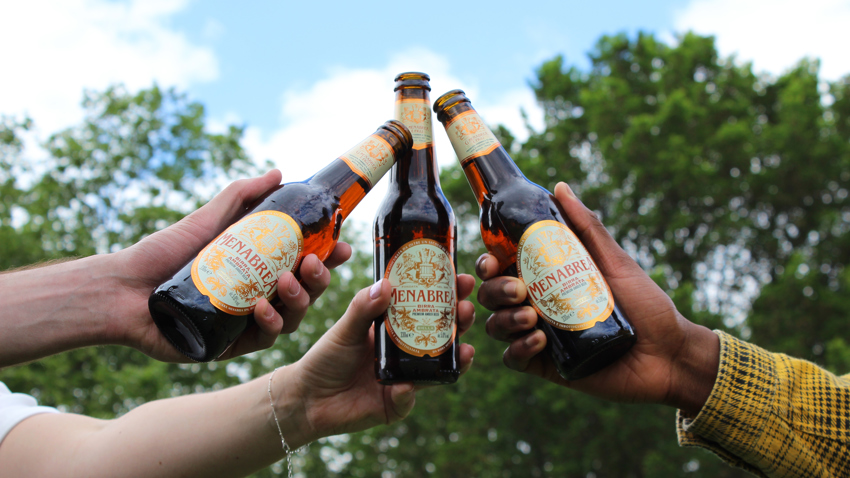 Menabrea is still made in its original brewery at the foot of the Italian Alps and still brewed by the same family. It's made from just five ingredients: water, barley, hops, yeast and brewer's maize, with the barley coming from Vitry-le-Francois (in the heart of Champagne country) and water that flows naturally from pure Alpine glaciers straight to the brewery.

All about the taste

Claudio Sammartino, of London's famous Harry's Bar, says that it's the flavour of lager that still makes it a popular choice for guests.
'Being Italian and proud of our origins we always try to impress our guests with something different, something that for us is more than just ordinary or fashionable. That is why we always suggest Menabrea, it is fantastically complex and balanced and unlike any other beer on the market.' Well balanced between citrus, bitter tones and floral, fruity undertones, Menabrea has a consistent and refined flavour.

Make the most of the Weather
With summer in full swing, make the most of your beer offering by creating impactful displays with merchandising. Selling sharing jugs for the beer garden is also a great way of increasing spend.
You may also like: